It seems like it's been a long week, but the weekend is finally coming back around again!  The forecast looks great, and there are a ton of things going on around town all weekend long all around town!  Take your pick of things to see and do, or make a list of things and keep busy all weekend long!  That's what we are doing…staying busy all weekend long!
Friday ::
Fit Mommies, Free Open House    September 27th, 10-11am    Blue Cocoon/Fit Mommies    http://www.bluecocoonbaby.com/item_309/Fit-Mommies-Free-Open-House.html    Blue Cocoon 9393 Montgomery Rd 513-791-1089    Free     Fit Mommies is a prenatal and post partum full body fitness program that combines power walking with circuit training to get you back and keep you in amazing shape!
Join us September 27 and October 25th (10-11am) for a FREE Fit Mommies class, come see why all the moms love this class.   Come ready to get your body back! Bring with you an excersise mat, comfy clothes/shoes and a bottle of water. This class will be an inside class due to the weather but in the spring once the weather breaks and we begin sessions you will be doing some of the stroller class on the move in Mongomery after warm-ups.
Zumba / Circus Sillly Willy Class    Friday, September 13 – October 11th.  9:30am    Circus Mojo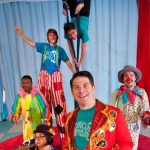 www.circusmojo.com    326 Elm Street (RT 8) Ludlow, Kentucky, 41016    $99 for 6 classes  The Zumba / Circus Silly Willy classes are great for  parents and caretakers and for the children!  While the adults ""get their Zumba on""- the children get to participate in a Circus Silly Willy Class.  Circus Silly Willy classes are for children aged 4 to 6 and incorporate the basics of Circus Mojo circus arts classes.
Final Friday     The last FRIDAY of each month ~  6-10pm    Cincinnati Arts    http://familyfriendlycincinnati.com/2012/01/23/final-fridays-at-the-pendleton-art-center/    Pendleton Art Center  1310 Pendleton Street in Cincinnati    FREE    The Pendleton Art Center is home to the world's largest group of artists under one roof.  Over 200 artists come together at PAC to work and to show their masterpieces.  There are 8 floors of studios to browse, as well as the Studio at 510, the Annex, and the Cafe Studios.  Final Fridays are a fun celebration for the whole family!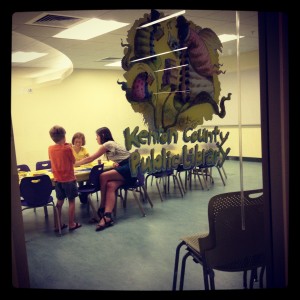 Play Art    September 27, 2013 | 10:00am – 11:00am    Kenton County Public Library    http://www.kentonlibrary.org/    Covington Branch | 502 Scott Blvd. Covington, KY 41011    Free    Join us for some creative playtime with songs, stories and hands-on art.
Dance Party!    September 27, 2013 | 4:00pm    Kenton County Public Library    http://www.kentonlibrary.org/    Erlanger Branch | 401 Kenton Lands Rd. Erlanger, KY 41018 Free    Join Miss Julie for a dance party!  We will read books about dancing, learn some new dances and have a snack.  Please call 859-962-4003 to register.
Saturday ::
ManaTots at blue manatee    Saturdays  9:30am     blue manatee children's bookstore and decafe    www.bluemanateebooks.com 3054 Madison Road Cincinnati, OH 45209  Free, children up to age 4    Stories, songs & fun
Family Saturdays    Fourth Saturday of the Month  1pm – 4pm    Contemporary Arts Center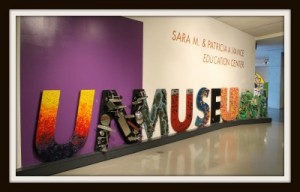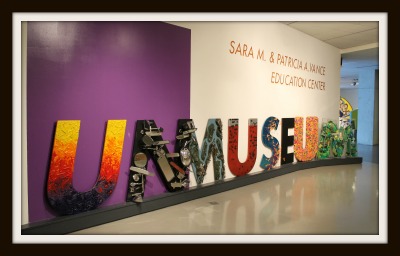 http://contemporaryartscenter.org/    44 East Sixth Street  Cincinnati, Ohio  45202    Members: Free, Non Members: included with CAC Admission     Family Saturday is a program for CAC families that uses current and upcoming exhibitions to inspire learning and creativity through guided artmaking activities. Family Saturday is the fourth Saturday of each month from 1-4 pm. An artist joins families in creating art projects in the UnMuseum®. Check the CAC calendar for specific Family Saturday events.  To read more about the UnMuseum at the CAC read this post by Katie S.  This program is designed for children ages 5-105 and their caregivers.
Art in Action    Last Saturday of the Month 11am – 3pm    Pendleton Arts Center      1310 Pendleton Street, Cincinnati, Ohio 45202    Free    Art in Action takes place the Saturday after Final Friday from 11am-3pm. It offers the public a chance to meet artists, view and purchase their artwork, attend lectures, live demenostrations and FREE interactive classes.
Seven Oaks Farm Alpaca Farm Day    September 28, 2013  10 am- 5pm    Seven Oaks Farm    2534 Jesse Lee Norman Lane    Free    Visit our alpaca farm, see spinners, weavers, feed the animals, shop, free Bluegrass concert
Lebanon's Country Applefest September 28, 2013    downtown Lebanon, Ohio    Old-fashioned apple
pies, strudel, caramel apples in the town with the best apple farmers!   Clowns, musicians, food, Johnny Appleseed! Very family friendly!    http://www.countryapplefest.com/
Rhythm & Rhyme: Sensory Storytime    September 28, 2013 | 11:00am    Kenton County Public Library    http://www.kentonlibrary.org/    Erlanger Branch | 401 Kenton Lands Rd. Erlanger, KY 41018    Free     Sensory Storytime is an interactive and educational program that can be enjoyed by all children, but is especially designed for children with sensory integration challenges. It combines activities to stimulate all five senses and promote learning. If your child has difficulty sitting through one of the library's other storytimes, this inclusive program of stories, songs and activities may be a better fit for him or her.  Please call 859-962-4003 to register.
Dearborn County Hospital Heart and Lung Health Walk 2013    Sept. 28 at 10 AM        Dearborn County Hospital is hosting our 4th Annual Heart and Lung HealthWalk on September 28th, 2013 in downtown Lawrenceburg, IN. The walk will take place on the Dearborn Trails, which is the paved levee course at the end of Walnut street in downtown Lawrenceburg, IN. This is a flat course and this is a non-competitive, family-friendly event. All ages are welcome to participate. The walk will begin at 10:00 am. Some pre-event activities will begin at 9:00 am. Refreshments are available to participants. This is a non-profit event. This event is to raise awareness of Cardiac and Pulmonary Disease, demonstrate the importance of exercise and Rehabilitation, and to encourage everyone to make healthy lifestyle changes. The cost of this event is only $10 (includes T-shirt and goodie bag) for those who register before 9/06/13. After that date and up until the walk event, the cost will be $15 (T-shirts and goodie bags are while supplies last). All proceeds from this event will go for the benefit and the education materials for the Cardiac and Pulmonary Rehabilitation patients.
Colors and Cupcakes    September 28, 2013 2:00pm – 4:00pm    Wyoming Fine Arts Center    musicartdance.org    322 Wyoming Ave, 45215    35    Let them eat cake…and paint! Come to the first step-by-step painting party for kids 8+ at the beautiful Wyoming Fine Arts Center and leave with your own masterpiece.  Classes are fun, easy and yes, cupcakes will be provided. The first Colors and Cupcakes party features Grumpy Cat.  Check out our website under art for more information and sign up.
Cincinnati Zombie Walk

~ Saturday, September 28th ~ For the families who are ready for Halloween…dress yourselves like zombies for this family friendly event downtown.   The walk starts at the Freedom Center at 7:30pm, heading towards Fountain Square where there will be an after-party with music & entertainment.  The cost is free, but they would love for walkers to bring canned good donations for the Freestore Foodbank.  Get all the details on their website: http://www.cincinnatizombiewalk.com/
Paper Shredding Event    Saturday, Sept. 28 from 10 a.m. to 1 p.m.     Kenton County Public Library    www.kentonlibrary.org    Erlanger Branch     Free    Participants may bring up to five brown grocery bags worth of documents to shred during this event. Staff from Document Destruction will be on site to shred items. The Erlanger Branch located at 401 Kenton Lands Road.
Taste of the Levee    Saturday September 28 Noon-7pm    Newport on the Levee    Entrance is free. Food tastes under $3.00    This event showcases each merchant's diversity in food choices. Food items are $3 or less so don't be afraid to try something new! There will also be refreshments as well as live music with Chuck Brisbin and The Tuna Project from 12:00 PM – 3:00 PM and Zack Attack! from 3:30 PM – 7:00 PM. New this year! Several local artists will be exhibiting their work for purchase.
Art on Vine    Saturday, Sept 28, 2pm until dark    James Jenkins, Photography for the People   Vine Street between Twelfth and Thirteenth in the OTRCH parking lot just north of Bakersfield and across from A Tavola Pizza    Free to attend    Art on Vine, a boutique art fair organized by James Jenkins, owner of Photography for the People, returns Saturday, September 28 in Over The Rhine. Art on Vine will showcase art and the photography works of Jason Bohrer, Richard Calkins, James Jenkins, Scott McHerny, Carmen Bush, Wallace D. Robinson, Chris Schimmel, Monique Brent & Teresa Tolention, Julie Broxic, P.G. Monk and Kevin O Neil. The event is free to attend, and artists' works will be available for purchase. Art on Vine can accommodate up to 20 artist booths and a portion of artist entry fees will be donated to Over-the-Rhine Community Housing.  A Tavola will also offer a day-of special: with an Art on Vine proof of purchase, guests can order any signature pizza and a pitcher of High Life for $15.
Sunday ::
Art off Pike

Sunday September 29th at 7th & Madison in Covington from 11-5.  Take a trip to COV to see some fabulous LOCAL art work, hear great music, see art demonstrations and MORE!  http://artoffpike.org/
Granny's Garden School Harvest Celebration    September 29, 2013 | 1 p.m. – 5 p.m.    Granny's Garden School    www.grannysgardenschool.org    Loveland Elementary & Primary School Campus, 55 Loveland Madeira Road, Loveland, OH 45140    Free    Granny's Garden School invites the community to join them for their annual Harvest Celebration on Sunday, September 29 from 1 p.m. – 5 p.m. in the school gardens at Loveland Elementary and Primary Schools, located at 55 Loveland Madeira Road. The family celebration will feature a variety of fun, festive activities including arts and crafts, free food tastings, scarecrow making, free mini-pumpkins for kids and more.
All Weekend Long ::
Old West Festival ~  Saturdays & Sundays, September 7 to October 6, 2013 ~ 10:00 a.m. to 6:00 p.m., Rain or shine.  Howdy partners! Head out to The Old West Festival for a gun-slinging, sasparilla drinkin' good time with the whole family! The Old West Festival is located at 1449 Greenbush Cobb Rd between Mt. Orab and Williamsburg, Ohio just off St. Rt. 32. Cost is $12 general admission; $6 for children ages 6 to 12; and children under 5 are free. Parking is FREE. Please visit www.oldwestfestival.com or call 1-866-WEST-FES (1-866-937-8337)
Annual Harvest Festival    Noon to 5:00 pm, Saturday and Sunday, September 28 & 29, 2013    Dinsmore Homestead    www.dinsmorefarm.org    5656 Burlington Pike, Burlington, KY 41005    Please join us for this special celebration of autumn at the Historic Dinsmore Homestead!  You won't want to miss the live music by the River Cats, heritage crafters & artists, attic sale, antique cars, quilt display,  bean soup & cornbread, house tours, hearth cooking, pumpkin painting, scarecrow making, and much more!  Admission:  Seniors and Members: $3.00, Adults: $5.00, Ages 5-17: $2.00, Free to Children Under 5 (Small fee charged for pumpkin painting and scarecrow making.)  The Dinsmore Homestead is located at 5656 Burlington Pike (Route 18), just 6 1/2 miles west of downtown Burlington.
Jack-O-Lantern Junction    Through OCTOBER 31  2013 10:30 a.m.-6 p.m.    EnterTRAINment Junction    www.entertrainmentjunction.com    7379 Squire Ct., West Chester, OH 45069    Starts at $9.95    September 21-October 31, 2013. Indoor, climate controlled family Halloween celebration in a kid-friendly, themed environment; Main Street Halloween decorations; walk-through trick-or-treat maze with non-scare ghosts, skeletons, cobwebs and multiple treat stations; area's only indoor Pumpkin Patch (where kids get a free mini-pumpkin); Halloween crafts; talking pumpkin; Halloweenville miniature animated display; outdoor straw maze and Halloween themed hand-cranked train cars and electric train ride (weather permitting); all other attractions also open, including the world's largest indoor model train display, giant kids' play area, A-maze-N FunHouse, new, interactive Coney Island replica, American Railroading Museum, and more.
Acting Up presents "Children of Eden" Musical    Sept. 27,28,29, 2013    Acting Up    www.ActingUp.com    Mason High School Theater    $10 in advance, $12 at the door    An upbeat musical brought to you from the creative mind of "Wicked" and "Godspell," "Children of Eden" is freely based on the stories of Genesis.  It is a joyous and inspirational musical about parents, children and faith…not to mention centuries of unresolved family business! Four shows, Fri. Sept. 27 @7pm; Sat. Sept. 28@ 2pm & 7pm; and Sun. Sept. 29 @ 2pm.  With a cast of more than 70 of the most talented singers, dancers and "animals" from around the tri-state.
Great Outdoor Weekend    September 28-29, 2013 All Day    Green Umbrella    www.greatoutdoorweekend.org    Tri State Area    FREE     Have an adventure and try something new!  Kayaking, hiking, fishing, ziplining, tag butterflies, bird banding, look through microscopes at pond life, archery, climbing.  Nation's largest outdoor recreation and nature education sampler, offering free outdoor events for families. More than 150 activities and programs, hosted at 50 different sites across Tri-state region.
Pyramid Hill Sculpture Park's Art Fair ~ Saturday & Sunday starting at 10am.  11th Annual Art Fair over 50 artists. Admission is free, $5 to park.
Lawrenceburg Fallfest 2013 ~ Thursday through Saturday ~ A Music Festival with rides, games, food, a car show and more!  Visit their website for all the details.