My family has visited many parks in the Cincinnati & Northern Kentucky area, but I think that the Frederick H. Alms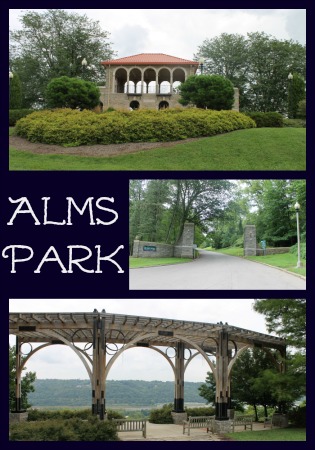 Memorial Park is one of the most charming & quaint parks around.  Located in the Columbia-Tusculum neighborhood, Alms Park is such a beautiful park that it's quite popular with photographers, especially for wedding shoots.  The land (94 acres) for the park once belonged to the Alms and Longworth families, and was donated to the city in the early 1900's.   The park boasts a gorgeous Italian Renaissance pavilian that was built in the 1920's, and a gazebo that overlooks the Ohio River.  The views from this hilltop park are breath-taking, you can see the Ohio River, the Miami River and Lunken Airport.  My kids especially loved the great view of Lunken Airport, where you can sit and watch planes & helicopters land and take off.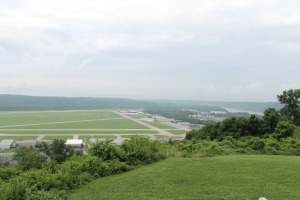 The park is great for kids of all ages.  There is a very clean and well-kept playground and an awesome cement slide that is sooo long!  There's also plenty of space for running around, kicking a soccer ball or playing frisbee.  It's also a great place for walking, and there are trails at the park as well.  We didn't have a chance to explore the trails yet, but it's on my list of things to check out!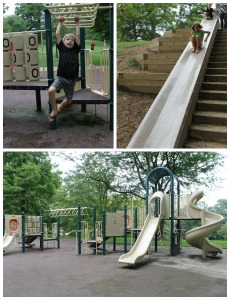 Alms Park is perfect for a picnic, there are many picnic tables and also grills.  There are also restrooms on sight.  We had a picnic while at the park, and I loved the shady grove of trees where the tables are located.   You could spend an entire day at Alms Park…exploring the trails, taking family pictures, playing on the playground, watching the planes and enjoying a picnic lunch.  What's your favorite thing about Alms Park?
Alms Park is located at 711 Alms Park Lane Cincinnati, OH 45226