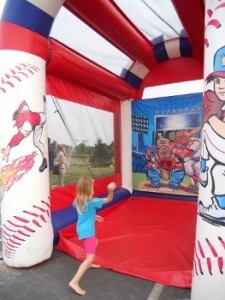 Living in Mason, we are so fortunate to have so many fun things to do so close to home.  One that is just around the corner from my house is Prasco Park.  Prasco Park hosts many FREE baseball games throughout the baseball season.  It's a great place to go with the family since they really make it family-friendly.  They offer free Mister Softee ice cream, free inflatable play and, of course, free baseball.  Sometimes they even have free door prizes and free raffle drawings.  The employees are so gracious and friendly too.  My family always enjoys visiting their beautiful ballpark.
Coming this week and next is the 2013 NCCAA Baseball World Series.  There are two divisions and the Division II tournament is May 8-11 and the Division I tournament is May 15-18.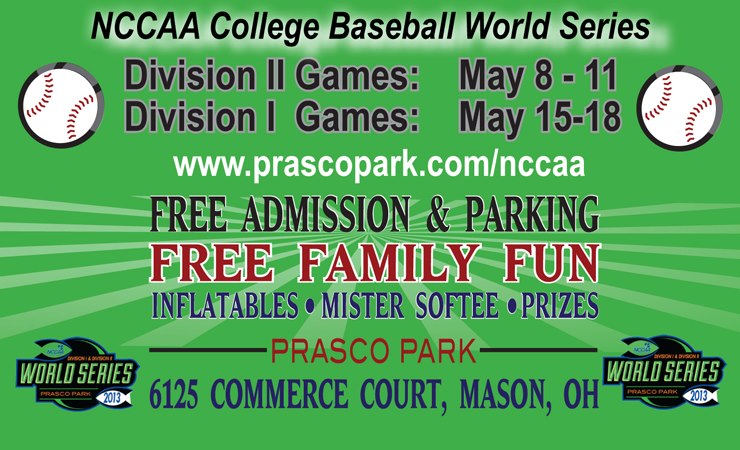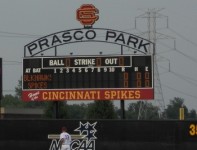 We hope you'll get a chance to stop by for one of the games.  Visit them on Facebook to see all the other fun events they have going on this summer.   Prasco Park
6125 Commerce Court Mason, Ohio 45040 (located off of Snider Rd.)  
When not blogging for Family Friendly Cincinnati, you can find Kristin writing on her personal blog, MasonMetu (from me to you).