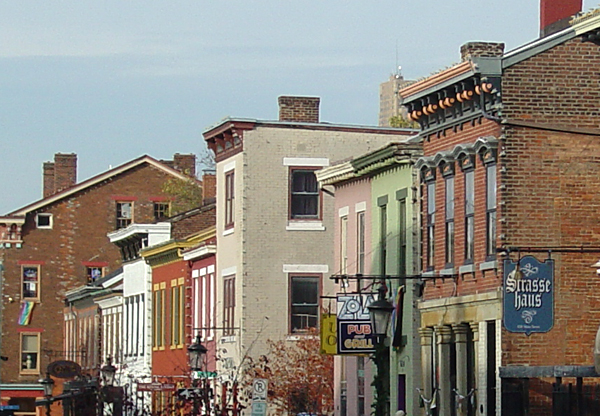 I am a procrastinator. I admit it.
This character flaw permeates many areas of my life, especially holiday shopping. I usually get most of my gifts for family and friends in the final days before Christmas, from a combination of online retailers and local stores.
If you're in a similar situation, don't despair! You still have four more days to shop 🙂
Here are a few great places to find perfect presents for children and grownups, while supporting local Cincinnati area businesses:
The Eclectic Mile in O'Bryonville – Stroll along Madison Road for unique, handmade gifts from fair trade artisans at Ten Thousand Villages, entertaining accessories at The Art of Entertaining, locally handmade arts, crafts and jewelry at Indigenous, and cute clothes, shoes and accessories at Kismet. Find more eclectic shops  in O'Bryonville.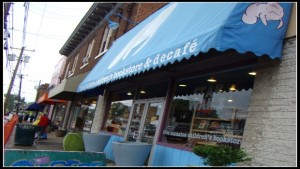 Kid's Row in Oakley –  Further up Madison road, there's a kid-friendly stretch of stores known as Kid's Row. You'll find fabulous books at blue manatee children's bookstore, along with some fantastic, locally-roasted coffee in the decafe; beautifully-crafted clothes and accessories at The Spotted Goose; ice cream and chocolates, "made the sincere way," at Aglamesis Bros., and toys and games galore at King Arthur's Court.
MainStrasse Village in Covington – Hit up this charming village for all things princess and fairy at Stoney's Gifts, art for wine lovers at Village Wine Gallery, and magic hats and whoopee cushions at The Magic Shop. Find more shops in MainStrasse. Katie wrote a post about all the wild and wonderful things to discover at Landwehr Hardware & Toys. Sara also covered MainStrasse highlights in her post about a girl's day out in Mainstrasse.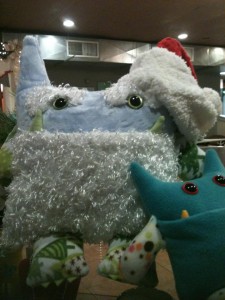 Broadhope Art Collective in Cheviot – This new collaborative art space on the West Side is more than just a place for artists to work and teach. The painters, textile artists, jewelers, potters and mixed media artists of Broadhope also sell their stuff here. It's amazing, and amazingly affordable.
Over-the-Rhine/Gateway District – It's easy to spend a whole afternoon or evening picking up gifts in this neighborhood, just on the edge of downtown. So many cool, hip shops and bars/restaurants to fuel you along the way. We particularly like Park+Vine for eco-friendly gifts, MiCA 12/v for unique arts and crafts, and Suder's to supply the artists on your list. Find more shops and restaurants in Over-the-Rhine.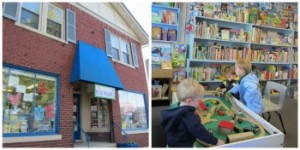 Blue Marble Bookstore in Fort Thomas – Katie gives the scoop on this lovely independent children's bookstore in one of her famous Out & About posts.
Northside – Even more great shopping spots in this colorful neighborhood. We like Shake It Records for new and used CDs and DVDs, Candle Works for handmade soy wax candles, Fabricate for unique art and locally handmade/upcycled items and Queen City Cookies for edible art (no joke). Find more places to eat, drink and shop in Northside.
Wherever you end up finding those last few presents, I hope you have fun — and maybe pick up a little something for yourself while you're at it.