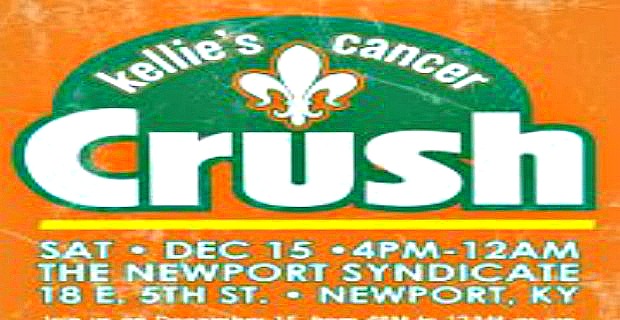 If you've been to Reality Tuesday Cafe in Park Hills Kentucky, chances are, you've met Kellie Sheets.  She is a soft spoken, strawberry blond  who always has a glowing smile on her face.  Though she is no longer a barista at the cafe, she is a frequent customer.  You may see her hanging out at the coffee shop her with her tow-headed seven year old son Asher, helping him with homework, while enjoying a latte.  She will be friendly and have a warm smile on her face.   Her eyes will be beautiful and bright.  She may stop talking with you for a second to help Asher with a quick math problem.
What you won't see is that this strong, 33 year old, single mother is fighting stage III C colon cancer.  In September 2012, Kellie found out she had a large tumor and immediately had surgery to remove a portion of her colon.  The cancer had already spread to her lymph nodes and some of the fatty tissue in her abdomen.  She began chemotherapy soon after surgery and will continue treatments every two weeks until she completes 12 sessions.  In March 2013, she will find out if her cancer has stopped spreading.  She is very hopeful.
How can you help?  Her friends have coordinated a benefit in her honor to help her "crush" cancer, where money raised will go toward helping her fight the disease.  Kellie's Cancer Crush takes place at the Newport Syndicate  at 18 East Fifth Street in Newport Kentucky on Saturday December 15th 4:00pm to 12:00am.  Join Kellie and her friends for appetizers, cash bar, raffles, silent auction and fun. Music groups Reload, Rock Hero and The Forever Diamond Band will play all night.  Tickets are $20.00 and should be pre-ordered by emailing [email protected]om with the number of tickets you will need.  You may also purchase tickets at Reality Tuesday Cafe  1518 Dixie Highway in Park Hills Kentucky.   
When not blogging for Family Friendly Cincinnati, you can find Michelle writing at her personal blog, I'm Living the Good Life.