The 26th Season for ARTrageous is upon us. There are four remaining performances and all of them sound really great!
ARTrageous is a great way to either introduce your children to various types of performing art or to share with them various kinds of performing art. Regardless of the reason for attending, each show is sure to delight both you and your children.
Here's the performances being offered this season:
November 17, 2012 — The Button People: A World Music Safari Adventure by Mystic Drumz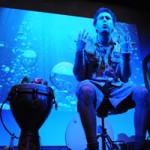 This multimedia adventure in world music is perfect for the entire family, and features a cast of colorful characters who will take the audience on a journey of discovery as they search for "The Button People." Laughter and learning will come together as the audience embarks upon a musical voyage that introduces them to a cross-section of rhythms and sounds. From the bongos and congas of Cuba to the giant Taiko Drumz of Japan, the show incorporates more than 30 unique instruments.
January 19, 2013 — The Cinderella Files by Madcap Puppet Theatre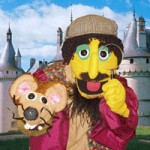 Ever wonder what would happen if Cinderella's Fairy Godmother went on vacation? In Madcap's twisted take on the classic fairy tale, it's up to the Fairy Godmother's husband, Ralph, to get Cinderella to the ball. With help from the audience, giant puppets, and the "big wand," Ralph just might have a chance.
February 23, 2013 — Thumbelina by Theatre IV
Join Thumbelina, the miniature heroine who emerges from a flower, as she encounters her friends (Toad, Fish, Field Mouse, Mole, and Swallow) in a series of astonishing, delightful, and sometimes perplexing adventures in nature's tiny, enchanted world. THEATRE IV brings Hans Christian Andersen's beloved fairytale of heroism and surprise to life in a joyous musical adaptation.
March 16, 2013 — E Sin Mid d'Afrika (Come Follow Me to Africa) by Bi-Okoto Cultural Institute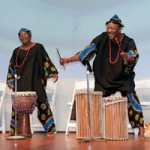 The Bi-Okoto Cultural Institute takes you on a journey to experience Africa with their program, "E Sin Mi d'Afrika." The program presents African culture, language, geography, and history through authentic songs and folk stories, and features drumming and dances from the countries of Nigeria, Ghana, Togo, Benin, Senegal, Mali, Guinea, and South Africa.
All performances are held at the UC Blue Ash campus (formerly known as Raymond Walters) in the theater.  For each show, there's two performances you can choose to go to – one at 11 am and one at 1 pm. Individual tickets for any performance are $5; a 3-show subscription is $13.50 or a 5-show subscription is $20.  Group pricing is also available.  Children 2 and under are free but must have a ticket.  Tickets for all performances can be purchased on-line here. If you have any questions about tickets, call 513-745-5705 and they'll help you out.
Thank you to ARTrageous and UC Blue Ash for the copy on each performance. Photo credits go to them as well.
When not blogging for Family Friendly Cincinnati, you can find Karen writing at her personal blog at Little World After All.