Woo-hoo indeed!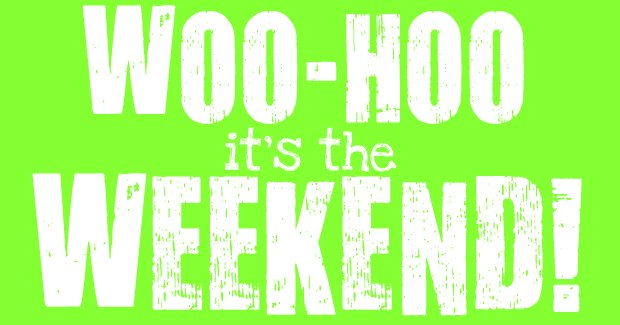 Looks like a nice night for a concert at Boone Woods Park. Bring a blanket or chair and listen to the music of Swingtime at 7 on Friday.  Visit their schedule for all the details as well as info on their Movie Night Series on Fridays.  This week, see Dolphin Tale at the Union Community Center.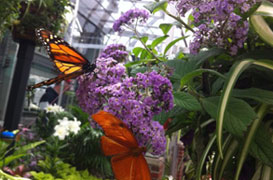 Did you know the Butterfly Show has been extended?  In honor of the World Choir Games you have til July 15th to see the beautiful butterflies.  See info here.  ALL weekend
The Freedom Center is now open SUNDAYS during the Summer months!
Expose your children to the arts in a fun way. Brazee Street Studios is hosting an opening reception for it's children's exhibition – Glass Woods – on Friday from 6-9pm. gallery one one will be transformed into a woodland wonerland with glass animals, insects, grass and more. Lots of great items for sale at really affordable prices.  Glass Woods: SOG Kids Gallery Show  Friday 6pm
Strawberry Spectacular happens Saturday at the Hidden Valley Fruit Farm in Lebanon.  Fun runs from 12 – 5.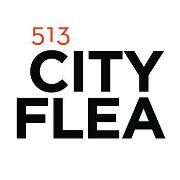 Find unique items and have a great time at The City Flea on Saturday. Located at 12th and Vine Lot, Gateway Quarter this time around, visit the organization's site for complete details.
Hamilton Township Berry Festival returns this weekend! The festival starts Friday and continues on Saturday at Testerman Park with live entertainment, fireworks, rides, games, berries of course and more!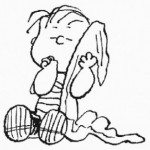 Falcon Theater has a few more chances to see You're a Good Man Charlie Brown in Covington this weekend. Visit their site for details and tickets. Save money on tickets by donating a blanket to Project Linus!  Final two shows are Friday and Saturday at 8pm – don't miss it!
The Greater Cincinnati Garden Railway Society is offering tours on Saturday and Sunday. See their site for all the info on this fun way to spend some time this weekend.
Kenton County Library's 2012 Racing to Read 5K  is Saturday. Family fun, exercise and a great reason to get out there!
The St. Michael Summer Festival is this weekend – a great kick off to the Festival  Season.
The always yummy Newport ItalianFest is this weekend in Newport – a tradition in the Tri-State for years – great time for the whole family!
Second Sunday on Main happens THIS Sunday in OTR!
Pride Park in Taylor Mill will host Friday Night Flicks tonight (Friday) at 7pm and you get a whole lot more than just a movie at this one folks:
Please join the Taylor Mill Police Department at this event between the hours of 7:00 p.m. and 9:00 p.m., hosted in conjunction with the Taylor Mill Recreation Committee, where children can have their picture taken in a police cruiser, meet a Police Officer and get a plastic police badge while supplies last, learn about the local SWAT team, parents can pick up children id kits and all can visit with some of your favorite zoo animals courtesy of the the Cincinnati Zoo. The movie will begin approximately 9:00 p.m. and will be the Zookeeper rated PG. Concessions will be available for purchase beginning at 7:00 p.m. 

The Cincinnati Pops Orchestra will have a free concert Friday night at Miami Whitewater Forest.
The 8th Annual Warren County Festival of Arts is Saturday in Lebanon.
From our friends at the NKU Haile Digital Planetarium:
Moon & Sun Watchers: Big Telescopes & Free Tickets! Saturday
9 a.m.-1 p.m. at the Cold Spring Campbell County Library
1 p.m., 2 p.m. & 3 p.m. at the NKU Haile Digital Planetarium

Join us as Northern Kentucky University's Astronomy and Planetarium faculty and staff present Moon & Sun Watchers! Beginning at 9 a.m. and continuing until 1 p.m. you can talk to astronomers about telescopes and the Sun, or ask questions about the Universe. This is an opportunity to learn about the Summer Solstice, safely observe the Sun, and see a planetarium show. All for free! Program participants will receive free tickets to that day's planetarium shows at Northern Kentucky University's Haile Digital Planetarium at 1, 2, and 3 p.m.!

Telescopes will be set up outside the front entrance of the library. You'll be able to safely observe the Sun, see sunspots, flares, and find out how different parts of the Sun's structure are visible at different colors or wavelengths of light.

You'll learn how telescopes work and how to select one to purchase for your personal use. Spend as much or as little time as you would like. At times the Sun puts on a show that changes over a period of hours. You might consider spending enough time to see something unexpected!

If it is cloudy there will still be plenty of things to see and to do! For bad weather, we will move into the library's meeting room and set up the telescopes there.

No reservations are required for the activities at the library. Tickets are required for the planetarium shows. Tickets will be handed out at the library from 9 a.m.-1 p.m. on June 9 or you can pre-reserve tickets by contacting the NKU Connect Center at 859.572.5600 or [email protected]
A ton of fun at the Clermont County Libraries this weekend:
Amelia Branch will be hosting a party on

Saturday

starting at 2pm and will be featuring the Cincinnati Zoo! Attendees of all ages will have the chance to meet some of the zoo's animal ambassadors. Preregistration is required. Call the Amelia Branch at 752-5580 to preregister.
Hands Up! Puppet Troupe will be performing at the Milford-Miami Township Branch on

Saturday

with lots of other summer reading fun! The party begins at 10:00 a.m. and ends at 12:00 p.m. Preregistration is required.  Call the Milford-Miami Township Branch at 248-0700 to preregister.
The Union Township Branch will be kicking off Summer Reading on

Saturday

for all ages by hosting a carnival with face painting, temporary tattoos, carnival games and snacks. If you sign up for summer reading that day, participants will get bonus tickets to win prizes. No preregistration is required, for more information call the Union Township branch at 528-1744.
LIBRARY AFTER HOURS – MAD SCIENTISTS UNITE!  

Friday

6:30pm

at the Main Library Downtown

SUMMER READING TEEN KICKOFF

Friday

6:30pm at the Anderson, College Hill, Madisonville,  Main,  and North Central Branches
SPENDING, SAVING AND SHARING FOR KIDS: WANTS AND NEEDS  

Saturda

y 10:30am at the Green Township Branch
SUMMER READING KICK-OFF MAGIC SHOW  

Saturday

1pm at the West End Branch
CD CASE PICTURE FRAMES

Saturday

2pm at the Groesbeck Branch