Attention all Art Lovers!  The 12th annual Clay Alliance Spring Pottery Fair is coming your way!  This Saturday, May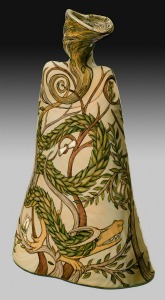 5th the Fair will take place at at DeSales Corner on Woodburn Avenue from 11am – 5pm.  This is a free event to attend, which makes for a perfect family day in my book.  There will be over 60 clay artists participating in this pottery extravaganza!  And these clay artists are amazing.  Their work is so unique and beautiful.  See the gorgeous piece to the right made by Terri Kern, which is called "In the Midst".  This masterpiece will be raffled off at the Pottery Fair.   You can buy your tickets at the fair or before the event at Core Clay or FUNKe Fired Arts.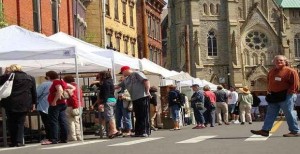 You can shop for the perfect clay work of art to decorate your home, purchase hand-crafted clay art to give others as a gift, buy supplies to make your own masterpiece, and view demonstrations given by artists.  You can also hear Jake Speed & the Freddies play at this event from noon-three.  There is something for everyone.
And for the Kids :: New this year, the Spring Pottery Fair will include a hands-on arts station where children can have their choice of decorating ceramic mini-monsters or bowls.  The cost to participate is $10, with proceeds going to Empty Bowls, a grassroots effort to end hunger. (From the Clay Alliance Press Release)
I know my kid are going to love making a ceramic mini-monster…they are all about anything having to do with art and anything to do with monsters, so it's a perfect combo!  And if you bring your children to work on the kid's projects be sure to say Hi to the folks from Family Friendly Cincinnati who will be volunteering that day to work with the kids!
To find out more about the Clay Alliance Spring Pottery Fair, including details about parking, participating artists, and directions be sure to see their website or their facebook page!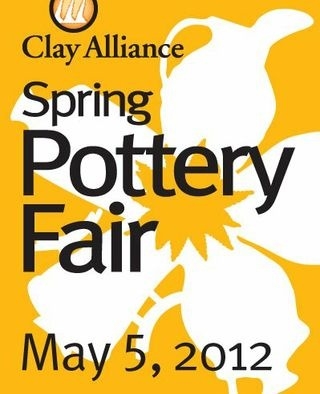 Disclosure: FFC's Shannan B. works with the Clay Alliance to get the word out about their events.