Let's hope the rain passes and things dry up for a weekend full of fun in the 'nati!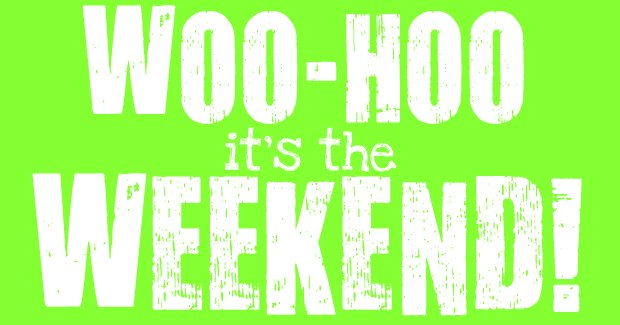 Lego KidsFest will be in town NEXT weekend. (Have you visited the Forum lately to enter to win tickets?) But if you need a Lego fix before then, head to Symmes Township Library for LEGO BLOCK PARTY on Saturday at 10am.

Sunday is Third Sunday Funday at Taft Museum of Art. Always a great place to spend the afternoon, Funday's focus this month is on First Impressions  – celebrating differences and encouraging acceptance. At 2pm, the ArtReach Touring Theatre will present The Ugly Duckling.
Unless you're from another planet, you know that this weekend is a Cincinnati Tradition like no other – the Cincinnati St. Patrick's Day Parade!  As family-friendly as it comes, the Parade is a must-do on Saturday.  Parade starts at 12pm – got down early to get a good spot.
Happen Inc. has a bunch of St. Patty's Day stuff for the family on Saturday. Classes at 10am, 11am and 12pm for various projects. Check their site for complete details on each of them.
Star Glazers will be on hand at the Wyoming Rec Center on Sunday from 2pm to 4pm. There is a studio fee and pieces start at $8. Paint there and pieces will be fired and returned to the Rec Center in two weeks.  Got a special birthday coming up? What a great, hand-made gift!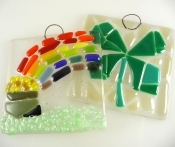 Or get your Shamrock on at Brazee Street Studios Family Open House on Saturday from 10am to 3pm.  Make one-of-a-kind works of art so pretty the Leprechauns will be jealous!
This is the last chance to see Canstruction at the Weston Art Gallery. Don't miss this unique exhibit the whole family will enjoy.
The blue manatee will have a special St. Patty's Day Storytime at 10am on Saturday.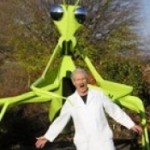 Dr. Insecta will return to the UC Clermont campus on Saturday for Bugs! Bugs! Bugs! at 12:30. Visit their site for specifics. 
The Brad Weston Experience wraps up the ARTrageous Saturdays for this season on Saturday at the UC Blue Ash Campus.  Saturday shows at 11am and 1pm.
There is ton o'fun to be had at the Irish Heritage Center all day long on Saturday.  Visit their site for a complete listing – activities start at 2:30.

St. Patrick may have driven the snakes out of Ireland, but there will be plenty of them on hand at the Mariemont Library on Saturday at 11am.