Today's Groupon is FAMILY FUN at its finest!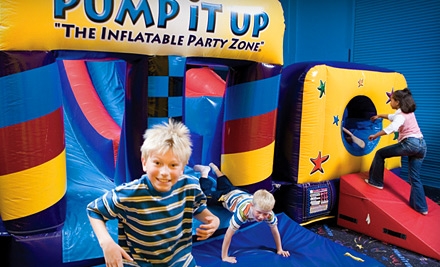 For only $21 you get 6 Pop-In Playtimes at Pump It Up in West Chester. Upgrade to the bigger package and get 12 Playtimes for only $40!  That's a huge savings to one of the best places in town – and remember, PARENTS always PUMP IT UP for FREE!   The GROUPON can be used a variety of ways – 6 (or 12) visits for one child; bring multiple children multiple times or gather a gaggle or 6 or 12 kids and have a PUMPOPALOOZA!
Hurry – this deal is only available for a few days or while quantities are available!