Calling all goons and goblins, ghosts and witches and maybe a minion or two. It's Halloween Weekend in Cincinnati and there is a ton of fun to be had.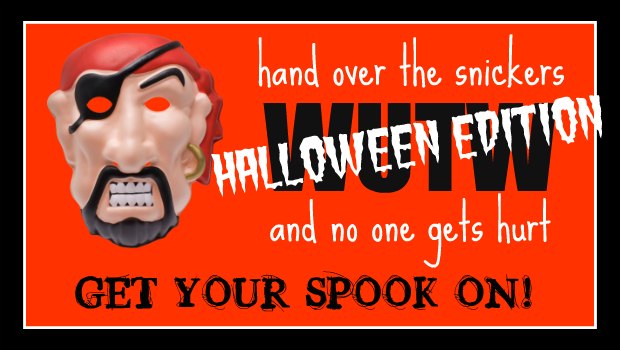 On Friday night (6pm to 10pm), head down to Final Friday in OTR for a stroll. In addition to the anything-but-the-usual gallery tour, visit the Pendleton Art Center where Shannan and I will be for Pimp that Pumpkin. Vote for your favorite and all proceeds benefit ArtsWave.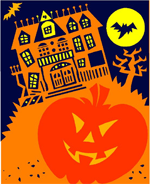 Also on Friday, the Durr Branch Library will become a Haunted Library from 5:30 to 8 – family fun in a great location.  Or your teens might prefer the Erlanger Branch on Saturday, 2pm for Haunted Teen Halloween. Finally, on Sunday enjoy a Halloween Party for the whole family at the Erlanger Branch at 2pm. Visit the Kenton County Library website for all the details on these fun programs and more.
Shannan posted about BatFest at the Cincinnati Museum Center don't miss this cool event on Saturday. And there is plenty more fun all weekend at the Museum Center – check their site for the scoop!
We'll be heading to Rookwood on Saturday (12-3) for Whole Foods' Trick or Treating. Visit all the shops in the center – be sure to stop at Whole Foods first to pick up your reusable treat collector (aka a bag)!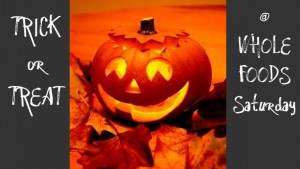 The Evendale Recreation Center invites kids ages 5-10 for a pumpkin carving extravaganza on Friday night (6-8).
Still plenty of farms across the Tri-state offering hayrides, trips through pumpkin patches and tons more fun. Plus we've got a link to Trick-or-Treat times. Check out Shannan's post for the list.
See The Wump Mucket Puppets will perform in Clifton on Saturday night at 6pm – 333 Ludlow Avenue next to Aquarius Star in Clifton's Gaslight District. This event is free family fun!
Pump it Up turns into Pumpkin it Up on Friday night (5:30 to 7) for Not So Scary Jump sure to wear even the most sugar-crazed kiddo!

Head to Booport on the Levee for a performance by The FRISCH MARIONETTE Company at 2pm on Sunday. Afterwards, children are invited to Trick or Treat at 3pm. Plenty of fun happening all day long!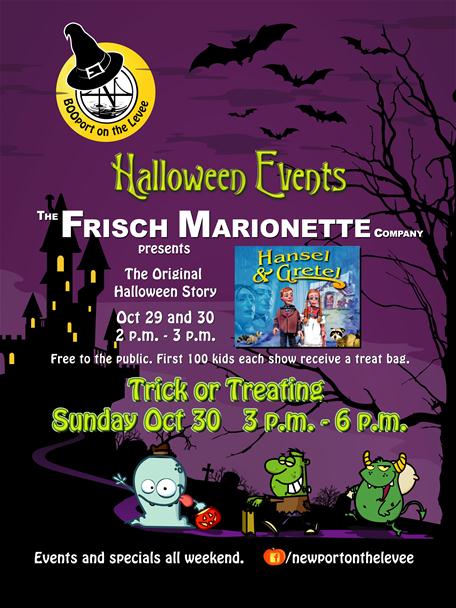 Mt. Adams Fall Festival kicks off on Sunday 4pm to 7pm at Tap & Go with fun for Halloween fans of all ages.
Calling all Kids! The Park Hills Pumpkin Parade is set for Sunday at 4pm. Gather at the Devou Golfcourse parking lot at 3:45 to join the best costume walk in town. The walk wraps up at Trolley Park where treats and fun await including face painting by Little Red Schoolhouse and storytime!
Disney on Ice is here in Cincinnati over the weekend. A variety of performances and seating options are available. That's a sugar-free treat that's totally sweet.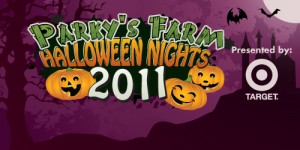 Parky's Farm is so much fun this time of year – all the fun of Parky's Farm with the added bonus of Halloween Fun!  All weekend – check site for details.
The Heritage Village Museum invites you to their Haunted Village, complete with trick-or-treat, wagon rides, concessions. Sharon Woods 6 – 10 on Friday and Saturday.
Whatever you do this weekend, we wish you and yours a safe, happy, snicker-filled Halloween!