I looked up the other day and realized the leaves are really turning – brilliant orange and luscious red, with a lovely green background from the unturned trees. Gorgeous!  Whatever you do this weekend, carve out some time and take a walk as a family – breath in the beauty together.
The first place to look for weekend planning is Shannan's MEGA post from Monday – she enough Fall Fun to last  you til Spring!
The Kennedy Heights Montessori Center is holding a HUGE rummage sale on Saturday from 9am to noon at their location – 6120 Ridge Avenue; 45213. Kids clothes, books, housewares, you name it, you'll find it there.
Beauty and the Beast is playing at the Aronoff thru October 9th – what a treat for your little princess!  Plan to stay Downtown for lunch or dinner – it's a lovely time of year to stroll around.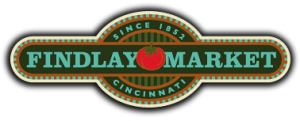 Feeling artsy? Head to Findlay Market on Saturday 9am to 1pm to the Painting the Rail mural project: a large 4x8ft drawing of a streetcar will be set up so painters can decorate it, paint scenery around it and paint themselves as riders! It is a free opportunity for everyone to show support for Cincinnati Streetcar and all rail project possibilities in Cincinnati. Kids can paint and decorate the mural – craft time and you don't have to clean up!
Queen City Cookies and Happen, Inc. celebrate creativity with Cookie Art Camp at Fergus park in Northside on Saturday. The event is open to all ages with a focus on providing art activities for children ages 6 to 12. Attendees will enjoy three tents filled with Happen Art Activities plus they'll get to do cookie art with Queen City Cookies!
Sunday head to Stricker's Grove amusement park in Hamilton for its annual Customer Appreciation Day! Cost is $12 per person with kids 2 and under, free. Fun includes rides, roller coasters, free soft drinks, cotton candy, and sno kones. Fun goes from 12pm – 8pm, with rides open 1pm – 4pm and 5pm – 8pm  http://www.strickersgrove.com/
Head out tonight to Symmes Township Park for Symmes Fall Fest. The Cincinnati Horticultural Society will be there with six craft activity stations including Apple Pie School, Pot-A-Plant, Pasta Skeleton and more. There will be plenty of fun activities including hayrides, a haunted trail, a storyteller, petting zoo, luminary walk, dog parade and trick-or treat trail. The event is free and runs 5pm to 9pm.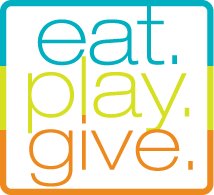 October is National Sudden Infant Death Syndrome (SIDS) Awareness Month and on
Sunday
Cincinnati Chef Jean-Robert de Cavel and his wife Annette are hosting their annual fundraiser, Eat.Play.Give The Friends and Family Brunch and Silent Auction, to help raise awareness and funds for SIDS research at the Midwest Culinary Institute at Cincinnati State.
Check out Shannan's post
 for complete details and info on purchasing tickets to this wonderful event!
.
Head up to Yellow Springs Saturday for the
Yellow Springs Street Fair
 from 9am – 5pm. Festivities will include 200+ vendors, lots of fun children's activities, arts and crafts,
music
, food and or course entertainment.  Free to attend!
.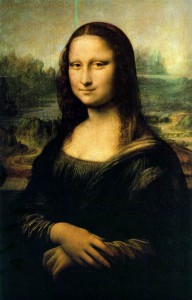 The Kennedy Arts Center welcomes families to enjoy a free art session on
Saturday
10:30am to noon.
Find out all about the Mona Lisa
– the beauty, the history and the mystery. This is part of a road-long celebration in District A (Pleasant Ridge/Kennedy Heights) –
read more here
.
.
Head to the river in New Richmond for their
Antique Craft Show
on
Sunday
8am to 5pm. Stroll around and get a jump on Christmas shopping.
.
.