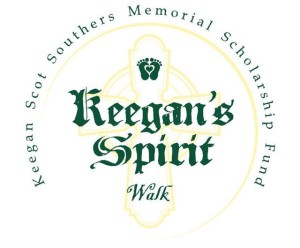 On July 8, 2009 twin boys were born—Keegan and Wyatt.  They had a big sister and an awesome mom and dad.   Suddenly, the family of 3 increased to 5 and all of the princess pink had to make way for trucks and lots of blue.   But, the catch to this story is, Keegan's parents knew he would have heart problems.
Keegan was born with Heterotaxy Syndrome, Complete Heart Block and Tetralogy of Fallot.  He received a pacemaker when he was just four days old.  He was diagnosed in March 2010 with Cardiomyopathy, with his left ventricle functioning only around 8 percent of what it should.  He spent 4 months in the Cardiac Intensive Care Unit (CICU) at the Cincinnati Children's Hospital Medical Center in Cincinnati,Ohio and in May 2010 he was placed on the heart transplant list.
Keegan was on the transplant list for 80 days, but lost his battle with heart disease on July 25, 2010 when his little heart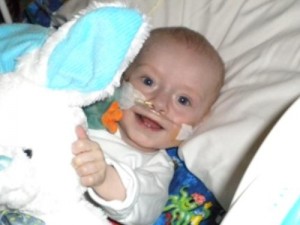 could not hold on any longer.   His family set up a scholarship fund dedicated to his life and memory, as well as to honor his strength and courage.  The first scholarship was awarded this year!
How can you help?  You can contribute to Keegan's scholarship fund and have some fun by coming to Keegan's Spirit Walk on Saturday September 10, 2011 at Woodland Mound Park in Cincinnati, Ohio at the Weston Shelter.  This is a family-friendly walk of just over 1 mile, to have fun and raise funds for future scholarships as well as honor Keegan's Spirit!
Before the walk, enjoy a performance by Celtic Rhythm Dancers and after listen to music by Jeff Henry.  Let the kids get their faces painted, and don't miss the raffle and other fun activities for both kids and adults.
Check-in is at 10:00 am and the walk begins at 11:00 am.  The walk is free; however, donations are accepted on the day of the walk.  Cash and checks are preferred, as there is limited access at the walk site for credit card transactions.  You may also make a donation on-line at Keegan's tribute website.
Mark your calendar for Saturday September 10th!  This is sure to be a good time for the whole family, for a fantastic cause!
Check out Michelle's blog I'm Living the Good Life  to see if she really is!