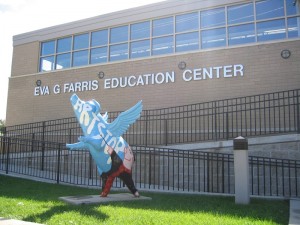 As many of you know, when FFC co-founder Shannan B. is not writing here at FFC, she works for The Carnegie Visual and Performing Arts Center in Covington. The Carnegie is home to a beautiful theatre, six art galleries and an education center that not only hosts FREE children's arts programs on site, but teaches arts workshops and after-school programs at area schools.
We are sharing this today because The Carnegie needs your help.
The Carnegie was named a finalist in Toyota's 100 Cars for Good contest on Facebook and if they get the most votes today they will win a brand new Toyota for their education department! You can show your support (and vote!) by visiting www.facebook.com/toyota, clicking on the 100 Cars for Good tab on the far left, and voting for The Carnegie. They are up against four other non-profits from across the country.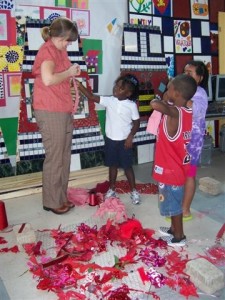 Instructors with The Carnegie's education department teach more than 400 arts classes throughout the year at area schools. If the Carnegie wins this new car, they would use it  to not only travel back and forth to the schools, but to also transport all of the supplies needed to execute its arts programs.
We hope you will please consider supporting The Carnegie today! Voting runs through midnight so head on over to www.facebook.com/toyota and cast your vote (plus feel free to tell your friends).
You can learn more about The Carnegie, and how this Toyotawill help them by checking out this video: