I'm thrilled to welcome Dr. John S. Hutton, owner of my family's favorite bookstore – blue manatee. Aside from having the best selection of children's books in the city, what I adore about manatee is knowing what a labor of love the store is.  Everyone who works there is passionate about kids, reading, art and you can tell in an instant when you visit.  This amazing attitude starts from the top down no doubt.  I saw the store was setting out on a new adventure and I asked Dr. Hutton if he would share the details with our readers and he happily obliged.
What's the best gift for young kids?
Contributor Name: Books.  Box.  Baby.  or Dr. John Hutton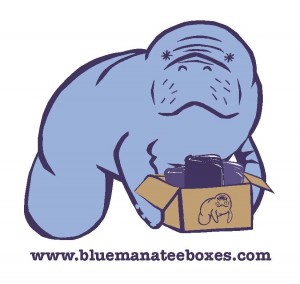 Parents want what's best for their kids, to help them learn, and stay healthy, happy, and entertained. This is especially urgent for parents of babies and pre-preschool kids, with countless neural connections forming every moment.  Billions of dollars in marketing, most devoted to tweedly electronic gadgets and videos, don't make decisions easy. Leveraging parental anxiety, almost all are labeled "educational," reassuring parents that absorbent tots will benefit from their use, yet none – from VTech to (especially) Your Baby Can Read™ – have been shown to provide any benefit for young children.  There is even evidence that excessive electronic media exposure – especially by kids under 2 – is a risk factor for developmental and health problems, including obesity and ADHD.   I've taken to calling them "gateway drugs," enchanting at first, but fueling dependence and demand for ever-higher doses, often at the expense of health, hygiene, and the real world.
Technology is here to stay, of course (as my teen daughters remind me).  I'm writing this blog post, so obviously I'm a believer.   However – cars are here to stay, too.   And just as driving is (mostly) great for a sixteen year-old but not so much for a toddler, screen-based activities are best when introduced when kids are old enough to handle them, which research suggests is after age 2. Perhaps a "media license" is in order, where parents accompany their proud tots on an inaugural birthday stroll down Sesame Street.
Anyway.  On a much less restrictive, more positive note, keeping pre-preschool kids analog offers wonderful opportunities to spend time together – which happens to be incredibly educational, healthy, and nurturing, paying huge dividends.   Those early years are incredibly precious, fleeting, and worthy to be savored.
And so, the question, common yet profound:
What's the best gift for a baby or young child?
My answer: A simple one they can share and explore – like a box.
An Xbox?
No – a cardboard box.
Better yet – a cardboard box full of books.
Despite unprecedented technological advancement, kids develop at pretty much the same pace they have for millennia, according to specific developmental stages. As much as the multi-billion dollar "smart baby" industry would have parents believe that buying their products will enable kids to bypass these critical stages, perhaps gaining college admission instead of kindergarten, it just isn't so.
Here's what does work, backed by scientific evidence and the wisdom of grandparents:
1) Shared reading of good books.
2) Creative (unplugged) play.
The American Academy of Pediatrics recommends both of these for young children every day, each proven protective against obesity, ADHD, and other pediatric maladies.
As it turns out, these are the exact activities promoted by blue manatee boxes™.  blue manatee boxes™ are inspired by years of experience as a children's bookstore owner and countless hours talking to families as a pediatrician about how to help kids stay healthy (I'm also a former book-reading, box-playing, mud-jumping kid).  They are a greener, calmer, more developmentally-tailored mode of gift giving for young children, easy for busy digital parents to order for analog kids.
As a fun aside, the cardboard box was inducted into the National Toy Hall of Fame in 2006.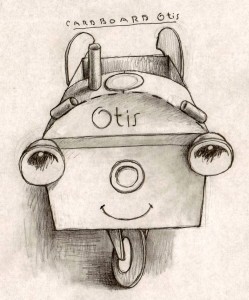 blue manatee boxes™ are more than just boxes of kids' books, though. They are an experience, an opportunity for busy families to unplug, and embrace these simple icons of childhood and the opportunities to spend time together that they afford – which happens to be incredibly healthy, nurturing, and educational.   They're also inexpensive, durable, reusable, and don't need batteries.  Most of us recall playing with boxes for hours back when the Internet was Star Trek stuff (as was Star Trek), creating all kinds of fun using our imaginations.  We also recall being read classic stories over and over.   Today's kids deserve no less, and the need for such valuable, creative time is greater than ever.   Indeed, those early years are a child's only chance to explore the real world firsthand with a pure sense of wonder: sights, sounds, smells, taste, touch.
Any discussion of the real world should touch on sustainability, also here to stay.  blue manatee boxes™ strives to capture its essence, with everything designed to be used and worth keeping.  This includes books that stand the test of time, a just-right box sourced locally, and non-toxic packaging which sticks together with water, and is easy and fun to build with.  The packaging is 100% compostable, too, for when the time comes (college?).  Compare this to advertised (and expensive) baby gifts online, e.g. massive crinkle-wrapped baskets packed with stuff that no baby would or should ever use: a wicker mini-rocker, a flimsy tin bucket, random fluffy things, mounds of cellophane nesting, so much of it bound for the trash.
blue manatee boxes™ are endorsed by Last Child in the Woods author and natural play advocate, Richard Louv, Dr. Robert Needlman, editor of Dr. Spock's Baby and Child Care and founder of Reach Out and Read, and experts in Montessori and child development.  We've also "road-tested" them at blue manatee, to rave reviews.
Finally, we're partnering with the Cincinnati Nature Center in a Give Back Box, with a portion of sales benefiting their new, Nature Playscape initiative (talk about analog fun).  Partnering with child-friendly non-profits will be an ongoing part of our mission.
Thanks for reading all of this. I still haven't quite embraced the Twitter approach to writing. I invite all of you to browse bluemanateeboxes.com and share your feedback, memories, and ideas. We welcome photos – drawings of boxes, kids playing with boxes, reading books in/about boxes, it's all great. Our "friend-spiration" gallery on the site showcases submissions from beloved, box-savvy authors and illustrators whose books are featured, too, including Jane Yolen, Karen Katz, and Cincinnati's own Loren Long.   All of it tons of fun.   Spread the word, and enjoy!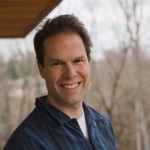 Thank you for reading and comments welcome.
Dr. John S. Hutton, MD
(is a board-certified pediatrician trained at CCHMC, father, and owner of blue manatee children's bookstore and decafé & blue manatee boxes™)
3054 Madison Road
Cincinnati, OH  45209