Today we are thrilled to welcome Rachel Rothstein to Family Friendly Cincinnati. Rachel is the Public Relations and Advertising Coordinator for The Mayerson Foundation. Rachel recently reached out to us to see if she could share some information with us about activities and events offered by The Mayerson Foundation for families in the Jewish community.
The Mayerson Foundation funds several initiatives within the Jewish Community in Cincinnati that work to engage Jewish families and interfaith families through social programs for families with children 10 and younger.  Shalom Family and Fusion Family are dedicated to making Judaism accessible to everyone; no matter how Jewish you consider your family to be. Events are the perfect way to spend quality time with the kids, while getting the chance to meet other young families in the Jewish community.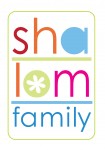 Shalom Family offers the biggest events for families with children 10 and under at a wide variety of the most popular kid-friendly venues in town…and they're always FREE. Events attract hundreds of people and take place throughout the year and include programs such as Superhero Hanukkah, Hamentaschen Hip Hop, Sweet Treat Family Fun Factory, Galaxy-a–Glow-Go and many more. In addition, Shalom Baby, a program of Shalom Family, offers interactive playgroups twice a month for families with children 18 months and younger for stories, songs and fun for you and your little one! These playgroups are free and feature the popular Miss Meliss, who keeps babies and their parents engaged and entertained with her unique brand of fun. Events always include a snack and take place from 2-3pm every other Sunday. Both Shalom Baby and Shalom Family are a great way to spend quality time with the kids, while getting the chance to meet other young families in the Jewish community.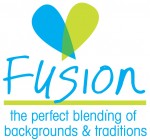 In an interfaith couple, but having trouble turning "yours" and "mine" into "ours"? Fusion Family is for families in which one parent was born Jewish and the other either converted to Judaism, is considering his or her options, or is comfortable with things just the way they are. Fusion Family events are always free and offer the perfect "no strings attached" way for young families to meet others just like themselves, learn a little bit – or a little bit more – about Jewish customs, rituals and traditions, socialize, and have a great time. Some past events have included: Beary Merry Mitzvah, High Holiday Honeybee Buzz About, Sunday in the Sukkah, and the Passover Pottery and Puppet Party! Fusion Family also offers the New Traditions Tool Kit program, a series of free Jewish ritual items to help families from different religious backgrounds blend and/or incorporate Jewish holidays and customs into their lives. New Traditions toolkits are a series of free gifts sent right to your door that help you explore what role Judaism can play in your family's life…. No cost… no kidding… no strings attached! These gifts are sent several times a year and consist of ritual items, recipes, books and other resources, as well as easy to follow step-by-step guides for those who want to try starting something new, or just learn something they didn't know before.
For more information on The Mayerson Foundation, visit http://www.mayersonfoundation.org/