Head up to Keehner Park in West Chester, Ohio on Saturday, Sept. 11 for the REZonate Music Fest.  Not only will you enjoy a full day of great musical entertainment but you will also be helping a great cause.  For a carload donation of only $8, you can help provide school supplies for the Lakota Sioux children of the Pine Ridge Indian Reservation.  Backpacks for Pine Ridge really helps this community in South Dakota (it is one of the poorest places in America with  an annual median income of  only $3500 and the schools do not receive much funding).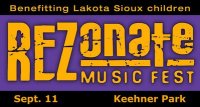 There is a fabulous line up of artists with a performance by Blessed Union of Souls from 7:30-9:30pm. Here's some of the other artists playing: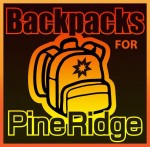 In addition to the music, there will be a charity bike ride at Noon (registration at 1o:30am). The Cincinnati Teamsters Motorcyle Association are also raising funds for Backpacks for Pine Ridge by donating a 2010 Heritage Softail Classic Harley Davidson. Tickets are only $10.  Cost for the ride is $15 or $20/couple.  The West Chester Police Department's Honor Guard will be presenting a tribute to the victims and heroes of 9/11 at 7pm.
Bring your own chairs or blankets and enjoy the day (no coolers allowed).  There will be food vendors on site.
For a listing of even more great events for your family, head over to my personal website, MasonMetu, from me to you!
Keehner Park
7211 Barrett Rd.
West Chester, OH