I'm having a little bit of art envy right now. I wish we lived closer to The Carnegie located in Covington, KY. Since my daughter doesn't get off the bus until 4:00, we just can't make the trip in time from Mason to Covington.  But if you're lucky enough to live  closer, you'll want to sign up your kids (ages 7-15 years) for the ArtStop Artist Series Fall Workshops.  These workshops are fun, fun, fun plus they incorporate visual arts, performance art and more in a variety of classes.  The workshops will meet once a week for six to eight weeks and at the end, there is an opportunity for friends and family to share in what you've done.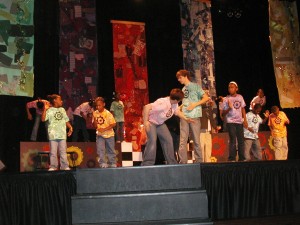 Now, one thing that I had to double check because I thought "this is too good to be true" is the cost.  To register for the classes, you have to pay a one-time registration fee of $10 per workshop (this covers all the classes in a series).  If your child has perfect attendance to all of the classes, then you actually get your $10 registration fee back.  I don't know about you, but having six to eight weeks of free classes sounds like a dream come to true.  The Carnegie is able to offer these classes because of the support they receive from The Scripps Howard Foundation, Fine Arts Fund, Kentucky Arts Council and John & Francie Williams. A big thank you to all the sponsors!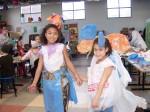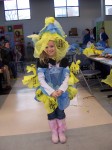 Class registration takes place just about every two months.  To register or for more information, please contact Alissa Paasch by phone at 859.491.2030 or email at
[email protected]
.
The Carnegie  
1028 Scott Blvd | Covington, KY 41011
www.thecarnegie.com
Twitter:
The_Carnegie
| Facebook:
The Carnegie
PS. In the effort to be completely transparent, I should note that Shannan,  the FFC co-founder, works for The Carnegie… but I would have written about this even if she didn't! To learn more about me, please visit my website, MasonMetu.