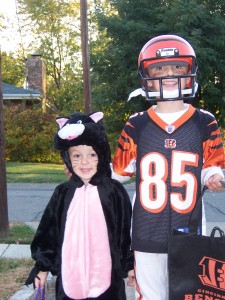 On Wednesday, October 7th Ft. Wright Elementary in Ft. Wright, KY will host a gently used costume and accessory sale. The sale, which returns for its 3rd year, runs from 5:00 – 8:00 p.m. and will feature an array of gently used Halloween costumes and accessories in adult and children's sizes. Proceeds from the event will benefit the Ft. Wright Elementary PTA.
Individuals interested in donating costumes for the sale can drop them off at Ft. Wright Elementary through the day of the sale. A collection bin is located in the front lobby. Ft. Wright Elementary is located at 501 Farrell Drive in Ft. Wright, KY.
For more information contact Lisa Mason at [email protected] or log onto www.ftwrightparents.com.