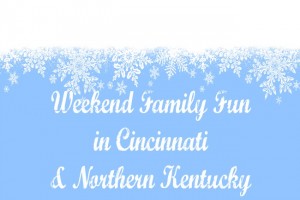 The weekend has arrived, and with it comes opportunities for fun at story times, musical events, the Aquarium and more!  Let us help you plan your weekend with our list of happenings around town.  It's time to get out and have some fun!
Family Friendly Things to Do in Cincinnati & NKY ::
Friday ::
 ManaTots Story Time Fridays (with Miss Sarah and her guitar), February 6, 13, 20, 27 – 10-10:30am blue manatee bookstore bluemanateebooks.com blue manatee children's bookstore Free – The blue manatee tradition of great books, easy laughs, and sweet songs
Saturday ::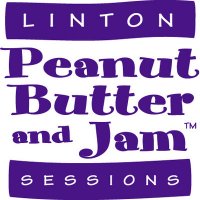 High – Low. Fast– Slow. Listen Closely Here We Go!   February 7, 2015 (10am & 11:30am & 1pm*) Linton Music's Peanut Butter & Jam Sessions www.lintonmusic.org Good Shepherd Lutheran Church 7701 Kenwood Road, Cincinnati, OH 45236 $5 for an individual ticket or $15 for a book of 4 tickets; Children under 2 are free! ADDITIONAL SHOW TIME ADDED!! Opposites attract when it comes to making music! We'll have lots of fun listening to the flute, string bass, piano, and drums show us how it's done with musical opposites. During PB&J performances, children are invited to sit on the floor, close to the performers, allowing them to be "part of the action."  An educational coordinator hosts each 40-minute concert, leading dances, beat patterns, songs, and question & answer sessions to guide and enhance the experience for children and their families.  At the end of the concert, we invite you to meet the performers and get an up-close introduction to their instruments.
Valentine Card Crafts Feb. 7, 2015 2 p.m. Public Library of Cincinnati and Hamilton County http://programs.cincinnatilibrary.org/ Mt. Washington, Clifton and Madisonville Branches ~ Free ~ Make Valentines for friends and family. No registration required.
Valentine's Day Lipstick Craft Feb. 7, 2015  11 a.m. Public Library of Cincinnati and Hamilton County http://programs.cincinnatilibrary.org/ Hyde Park Branch Free Adults and teens are invited to join us for a fun craft! Make lipstick out of non-toxic Crayola crayons and the pretty containers to put them. All items provided. Registration is required. Call 513-369-4456.
Pirate School! Follow Your Compass Saturday, Feb. 7, 2015 | 7pm – 8pm  Fairfield Community Arts Center, 411 Wessel Dr., Fairfield, OH 45014 $5-$7 Featured in New York Magazines "Best of NY: Kids!"
""That was great! Just great!"" -James Gandolfini, actor, The Sopranos
Pirate School! is the madcap, swashbuckling one-man family vaudeville show created and performed by veteran New York physical comedian and actor David Engel. With its own mischievous blend of clown theater, slapstick antics, adept magic and puppetry, zany music, rich special effects and its signature brand of boisterous full-audience participation, Pirate School! has enthralled, emboldened and delighted thousands of families for over 18 years. Violent references are avoided and Golden Rules are stressed in this very popular show. Part of the EnterAct Family Series. Ages 9 and up.
Sunday ::
Sensory Sunday February 8, 2014 | 2PM Julie Robenson www.myshalomfamily.org Gymboree (Mason) Free with RSVP These private interactive play groups take place on the second and fourth Sundays of each month, featuring the popular Miss Shana, who keeps babies and their parents engaged and entertained with her unique brand of fun. Play dates are open to families in the Jewish community with children two years and younger in which at least one parent is Jewish. The programs are free and always include a snack. Plus, two families will each win a $50 Target Gift Card at every event. Dates and times are subject to change, please check myshalomfamily.org for updates and to RSVP. Sensory Sunday is a program of Shalom Family, an initiative of The Mayerson Foundation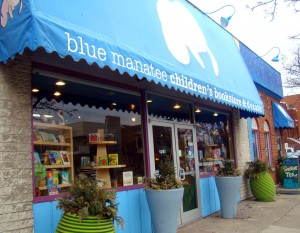 German Story Time Saturday, February 7 10-10:30am blue manatee bookstore bluemanateebooks.com blue manatee children's bookstore Free Wilkommen! Learn simple German vocabulary throuh stories and song
Learn to Braid! February 8, 2015  |  3:00pm-4:30pm Junior Cuts http://conta.cc/14TRB7p Junior Cuts (inside Recreations Outlet), 885 State Route 28, Milford, OH  45150 $25 (per adult/child pair), $10 (per additional child, as space allows) During our Basic Braiding class, participants will receive personalized instruction for creating up to 3 types of braids (classic, French, and fishtail.). To ensure each attendee receives the guidance and support they require to feel confident and comfortable in their skills, spaces for this class are limited. This class is appropriate for girls with medium to long hair who are old enough to enjoy sitting still while having their hair braided. Instruction is targeted for any mom, dad, grandparent, or caregiver who would like to learn braiding. Registration fee includes light snacks, a small goody bag, handouts, class supplies, and gratuities.
ManaTots Story Time Saturdays, February 7, 14, 21, 28  – 10-10:30am blue manatee bookstore bluemanateebooks.com blue manatee children's bookstore Free – The blue manatee tradition of great books, easy laughs, and sweet songs
All Weekend Long ::
Sweetheart Paperweight February 7 and 8: 30 min slots between 12 pm – 8 pm Neusole Glassworks http://neusoleglassworks.com 11925 Kempersprings Dr, Forest Park, OH 45240 $35 each "Bring your loved ones to Neusole for Valentine's Day to make a gorgeous work of art that makes a better gift than candy or roses; a glass paperweight, shaped like a heart. Reservations required by phone or email ([email protected]) Schedule a week or more in advance.  Ages: 5 and over
Perfect North Slopes ~ Do you love this winter weather?  Take the family to Perfect North for skiing, snow-boarding or tubing.  Read this post about Perfect North by FFC's Phyllis M. to see why we love to take our families there.
Penguin Days at the Cincinnati Zoo ~ From now until the end of February you can visit the Cincinnati Zoo and pay half price for admission!  What a deal!  Bundle up and go see what the animals are up to during the winter months.
Visit the UnMusuem for FREE ~ The CAC is offering FREE admission through March 12th because of their lobby renovation, so take advantage of this deal and take the family to explore the Contemporary Arts Center and have some hands-on fun at the UnMuseum.  It's one of our favorite places to explore with the kids downtown!  Visit the Contemporary Arts Center website for more details.
Winter Family Days at the Newport Aquarium ~ from Jan. 7 through March 1 ~ Kids 12 and under get in FREE (two children get in free with each paying adult).  Tickets can be purchased at the Aquarium, online or by phone.   The Aquarium will open one hour earlier (9 am) on Saturdays & Holiday Weekends through March 1st.  Visit theNewport Aquarium Website for all of the details.
2015 Krohn Spring Show "Falling Water Gardens: A Modern Work of Nature" Saturday, January 17 – March 22, 2015/10 am – 5 pm CLOSED MONDAYS Krohn Conservatory www.cincinnatiparks.com/krohn Adults $4, Children 5-12 $2, 4 and under FREE The 2015 Krohn Conservatory Spring Show, Falling Water Gardens: A Modern Work of Nature, presented by Scherzinger Termite and Pest Control, will open on Saturday, January 17, 2015, and will harmonize design principles as influenced by nature. Bright spring flowers, fragrant bulbs, and weeping trees will surround water features made of wood branches, platforms and geometric shapes. This novel architectural display celebrates spring and the limitless possibilities of the imagination. The designers of the Spring Show, Krohn florists Bethany Butler and Allison Maume, draw their design inspiration from key aspects of famed architect, Frank Lloyd Wright. Show closes March 22, 2015.