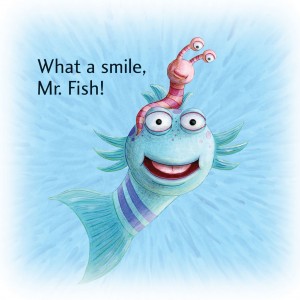 Looking for a fun indoor activity for the kids? On Thursday from 11:15am-12pm blue manatee children's bookstore and decafe is hosting a special reading of Smile, Pout-Pout Fish. The book is the latest in the series of the Pout-Pout Fish adventures.
The book, which is perfect for toddlers, tells the story of how the sad Pout-Pout fish started to smile.
After story time your kids can get their picture taken with Pout-Pout Fish. The event is free and open to all ages and more information is available at www.bluemanateebooks.com or by calling (513) 731-2665. 
Disclaimer: blue manatee bookstore is an advertiser on Family Friendly Cincinnati.