It's another great weekend here in Cincinnati and we are ready to get out and have some fun! Check out our round up of picks for this weekend!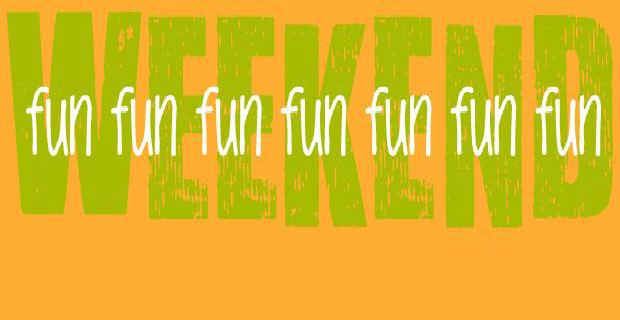 FRIDAY
Head to Blue Manatee Bookstore & join Joel Caithamer (aka the Singing Librarian) for songs and fun on blue manatee's LePage Stage! Free, all ages; Part of Oakley After Hours, Joel performs from 7-7:30pm
Oakley After Hours returns from 6:30pm – 9:30pm with lots of fun for families. Activities include an ice cream social.
Free Fridays continue at Cincinnati Museum Center. Enjoy the Duke Energy Children's Museum, Museum of Natural History & Science and Cincinnati History Museum all free of charge from 4 – 8 p.m. Parking is $4 for vehicles arriving after 4:30 p.m. and $6 for vehicles arriving prior to 4:30 p.m.
Mother of God Church in Covington hosts a big yard sale in it's church hall from 9am – 6pm.
Friday night is movie night in Taylor Mill as Friday Night Flicks continue with the FREE screening of 102 Dalmations (rated G). Screening starts at dusk.
SATURDAY
Cincinnati Shakespeare Company brings The Tempest to the Clifton Cultural Arts Center for a FREE performance at 7 p.m. in celebration of Community Arts Centers Day! Fun includes free ice cream thanks to UDF.
Head to Hidden Valley Fruit Farm in Lebanon for Peach Daze from 11:00am until 6:00pm. Enjoy peach pie, peach sundaes, peach shortcake and plenty of activities like hayrides, playground, bounce around, train rides and live music.
Bromley Christian Church hosts it's 4th Annual Free Family Fun Fest featuring inflatables, cookout, games for the kids and more. They'll also be giving away lots of school supplies for prizes. Starts at 5pm and runs until dark.
Need to train your child in CPR & first aid? Delhi Township Fire Department is hosting an Emergency Preparedness Baby-sitting Class from 9am – 3pm.  Participants must have turned 11 by Sept. 11, 2011. Course is $25 and includes lunch. Registration required. (513) 922-2011.
Create a work of art during Happen Inc's Open Studio from 10am – 5pm. The medium this week is beads and kids can use their creativity to create an animal, a keychain, a necklace, a ring, or a bracelet. Free to participate.
Ever wanted to learn about the art of Henna? Head to The Fitton Center to learn how to make henna paste and learn how to make beautiful henna designs. Cost is $35 members/$45 non-members. Register at www.fittoncenter.org.
Have a young chef at home? Head to Whole Foods Rookwood Commons location from 10-11am for Kids Can Cook Too. This free event is open to kids 3-12 and this Saturday's theme is a Hawaiian Luau!  Registration required. Call (513) 981-0794.
Make a work of art at Brazee Street Studio at their Family Open House from 10am to 1pm on Saturday.  This month's theme is Kilncarved Coasters.
Excited to see ParaNorman at the theaters? Take the family to the Rusty Bucket in Rookwood for a ParaNorman Back to School celebration! Giveaways include movie passes to see the new animated film, notebooks, pencils & much more! Kids will receive a complimentary scoop of ice cream with a purchase of a kid's meal. Fun runs from 1pm – 4pm.
Also part of Community Arts Centers Day, head to Sharonville Fine Arts Center at 9:30am to create artwork from recyclables, followed by a parade around Sharonville Square and an ice cream social.
The Cincinnati Cyclones will be at the Western Hills Meijer from 11am – 1pm for Meijer Concrete Clones! Fun includes free street hockey, hot dogs and more, plus meet Cyclones Head Coach Jarrod Skalde and Asst Coach Matt MacDonald! RSVP here –> http://on.fb.me/MfjkE
Speaking of Community Arts Centers Day…..this weekend Cincinnati celebrates the arts with TONS of FREE events all over the city including Kennedy Heights Arts Center, Peaselee Neighborhood Center, Fairfield Community Arts Center, and MORE. Get the scoop
SUNDAY
Second Sunday on Main (SSOM) returns to Over-the-Rhine this weekend. Fun takes place on Main Street between Thirteenth and Liberty Streets and runs from noon to 5 p.m. SSOM is FREE and open to the public and will feature a farmers market and garden vendors, health and yoga demonstrations, local goods and craft vendors, activities for the whole family, street performers and musicians, food vendors, and an outdoor beer garden. The shops and galleries on Main Street will of course also be open.
Head to the Florence location of Skidaddles Childcare for a free open house from 2-5 pm. Learn all about their drop-in services while your kids have fun doing various crafts and activities. FFC's Erin M. wrote about Skidaddles not too long ago. Check it out.
ALL WEEKEND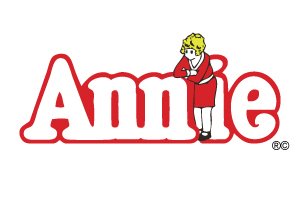 The Beechmont Players production of ANNIE continues this weekend with performances on Friday and Saturday. Tickets are a steal at $15 general admission!
A Day in Pompeii continues at the Cincinnati Museum Center this weekend, but you better hurry. This amazing exhibition is packing up and heading out of town on Sunday. Check out Katie's post for details.
Head to Newport for the 26th Great Inland Seafood Festival! Fun includes TONS of delicious seafood dishes, music and more.  Runs Friday 6pm – 11pm, Saturday 12pm – 11pm & Sunday 12pm – 9pm.
Also celebrating it's 26th year, this weekend hosts the return of the Cincy Blues Society's Blues Festival with live music, and more at Sawyer Point downtown. One day tickets are $15 in advance, $20 at the door or you can get a two-day pass for $25 in advance or $30 at the door. Runs Friday 5pm – 12am & Saturday 4pm – 12am.