One of my favorite places to visit in Cincinnati is Clifton.  Many people associate Clifton with college students attending the University of Cincinnati but Clifton is also a great place for families and friends of all ages.  I've previously written about the fun my girls had when they did an acting workshop with the Clifton Performance Theatre and Katie recently wrote a post on some of her family's favorite spots.  Today I wanted to highlight the Clifton Cultural Arts Center and their 2nd Sunday Family Showtime.  Last month we saw the Frisch Marionette's perform Hansel and Gretel.  The show kept my girls (and me) entertained plus I loved introducing them to a new form of live theater. The folks at CCAC were so gracious and after the show they even provided a free mini reception for the kids with juice boxes, bottled water, snacks and cookies.  My girls loved it.  We'll definitely return when their new season starts next fall.  I can't wait to hear what the line up will be.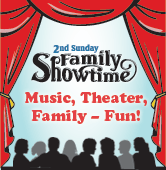 The 2nd Sunday Family Showtime season is winding down but lucky for you, there is still one more show to see and it's a good one, River Rat & Cat.  Just this week we were able to see this show at Miami University Voice of America and we loved it.  River Rat & Cat is a touring show performed by Cincinnati Playhouse in the Park's "Off the Hill" actors.  On Mother's Day (May 13) make plans to take Mom to see the show.  Kids are free and they suggest a $5 donation for adults who attend.  The show is recommended for ages 5 and up.  If you really want to impress Mom then also make reservations for a delicious brunch at Olive's at the Ludlow Garage before the show.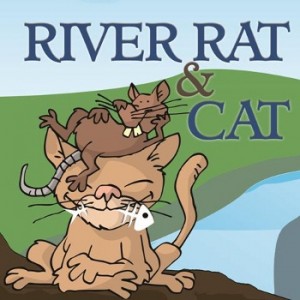 Here's a synopsis of the show from Playhouse in the Park:
River Rat & Caty  By Y York:
"River Rat and Cat learn that they don't need to be the same or even like the same things in order to be good friends. Their daily tiffs take back-seat importance in the face of the imminent destruction of their habitat by the over-eager Dale Beaver. This hilarious comedy about friendship and cooperation is by the same playwright who brought us The Garden of Rikki Tikki Tavi."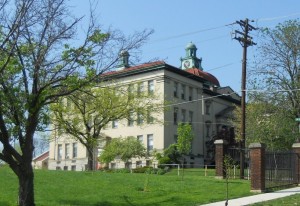 If you're a history buff, you might find it interesting that the CCAC is located in the 1906 Clifton School.  Click here to read a brief history of  the Clifton School.  Once you visit, you will be so appreciative that this historic landmark is being used to further the enjoyment of the cultural arts not only for the residents of Clifton but also for the countless visitors that attend each year.  The CCAC offers a wide variety of art programs & classes for people of ages.
Clifton Cultural Arts Center
3711 Clifton Avenue Cincinnati, OH 45220
(513) 497-2860
"Like" them on Facebook
too!
Twitter: @CCACCincinnati
When not blogging for Family Friendly Cincinnati, you can find Kristin visiting Clifton or writing on her personal blog, MasonMetu (from me to you).