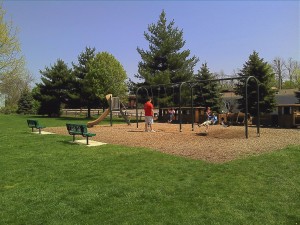 My boys are park fanatics. They each have their favorites, of course, but we are also always on the lookout for new ones to explore. Recently I heard someone mention the Erlanger Train Depot Park and realized we had never been there so we planned a playdate with fellow FFC contributor Michelle H., took advantage of a bright and sunny day and headed off to play!
Erlanger Train Depot Park is situated a little off the beaten path but still really conveniently located on Crescent Avenue off of Erlanger Road in Erlanger. There is a nice covered area with plenty of picnic table seating and more importantly lots of room to run and play! There is also a large gazebo that would be ideal for lazy afternoon reading and some great playground equipment including swings and an awesome wooden train that was clearly a favorite with the kids at the park.  You can also get up close and personal with an actual train car that is permanently housed near the back and this park is the home of the depot museum and Erlanger Historical Society as well!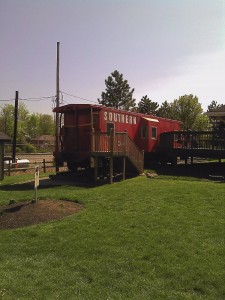 Part of the fun of this park is that you are pretty much guaranteed to see a train go past on the tracks that are behind the fenced area in the back of the park. The train operators are sure to blow the horn on the train loud and clear and announce their arrival and every child stopped what they were doing to check it out as the train rolled past. If you have a Thomas the Tank Engine fan out there this park is a must!!
Michelle H. and I were also discussing the very important fact that not only are there restrooms available on site but they were very clean! Always good to know in our book!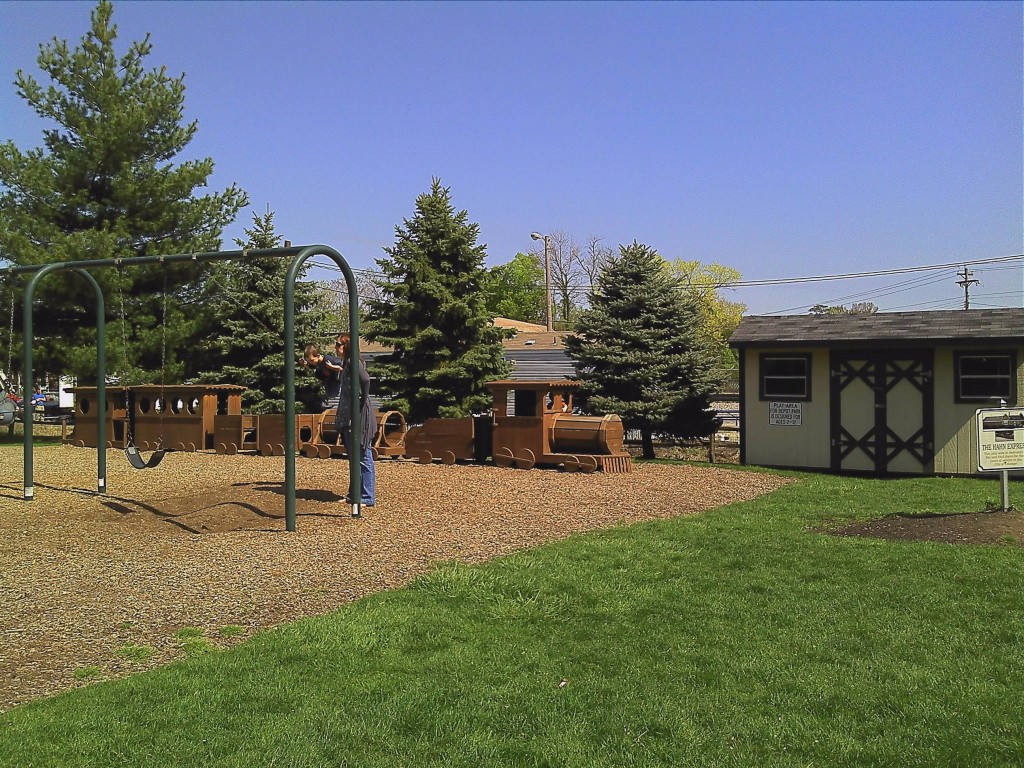 Overall we had a great afternoon at the Erlanger Train Depot Park and the boys have been asking to go back again! If you decide to check the park out simply turn onto Erlanger Road from Dixie Highway then take the first right onto Crescent Avenue, the park is on the right. There is a parking lot conveniently located just next to the park but there is also street parking. Have fun!!
When she's not writing for Family Friendly Cincinnati you can find Amy blogging at her personal blog In-a-galaxy.blogspot.com.