Folks this event is SOLD OUT! Thanks for everyone who signed up and keep your eyes peeled for more FFC Events in 2012!
This time of year, Family Friendly's all about SANTA (check our Kristin's post on where Santa can be found this year), we're huge fans of eating and we cheer any chance we get to put the two together!
That is why we are BEYOND thrilled to announce that Family Friendly Cincinnati will be co-hosting our first-ever event: BRUNCH WITH SANTA and! A FIREFIGHTER.
We're teaming up with the amazing folks at the Fire Museum of Greater Cincinnati (what an awesome location, right?), Downtown Cincinnati, Inc., and Whole Foods Cincinnati to bring some lucky Tri-State kids one heck of a fun memory on December 17th at 9am.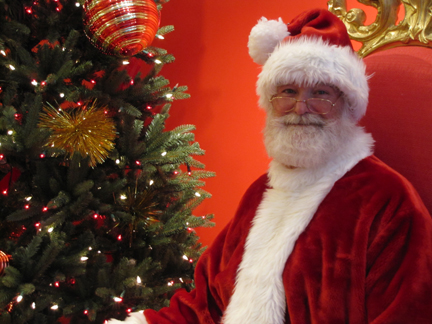 We will begin selling tickets at HIGH NOON on Wednesday November 30th. We have 50 spots for children (all kids must have an adult with them).  Tickets are $5.00 (plus the EventBrite processing fee, for a total of $6.12) for everyone and everyone (including all adults) must have a ticket.
Whole Foods will be there to serve some delicious edibles, juice, coffee and whatnot. We'll have a craft or two for the kids, an opportunity for each child to meet Santa (bring your own camera and shoot all the pics you'd like) and a special visit from a local firefighter as the icing on this cupcake o' fun!
Once the clock strikes noon 11/30, please visit here to order your tickets:
http://cincysantabrunch.eventbrite.com/
We are very excited about this event and can't wait to meet some readers and their cutie-patootie kids!
Thanks to our partners for helping make this happen! 
Click on each of the icons to find out more about:

– terrific recipes to make your holiday feast healthy and unforgettable

– all that Downtown Cincinnati has to offer this holiday season

– and if you haven't visited the Fire Museum – get there soon!