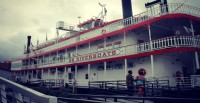 Family Friendly Cincinnati has done an amazing job for BB Riverboats.  We consider us as being in the business of "FUN" and model our entire business around that idea.  We have found that there is no better way to reach families in our immediate area who are looking for a unique entertainment option than Family Friendly Cincinnati.  Their reviews are fair and informative and provide immediate traffic to our company.  Their reader base is very engaged with their content and they are able to generate the word of mouth "buzz" every business strives to create.  If we create anything new and exciting, Family Friendly Cincinnati is the first to know.
 — Captain Ben Bernstein, Owner  BB Riverboats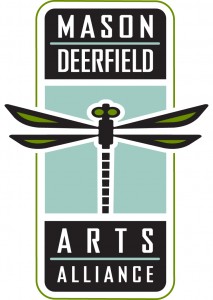 Family Friendly Cincinnati is a tremendous resource for those visiting the Cincinnati area and for those who live here. We appreciate their efforts in informing the community about our upcoming arts programming. They are making a difference in our attendance. We can rely on Family Friendly Cincinnati to relay our "art-filled" message!
— Meredith Raffel, Executive Director, Mason-Deerfield Arts Alliance
I'm so grateful to Family Friendly Cincinnati! They do an amazing job of getting the word out about fun things to do around the city. I work at the Contemporary Art Center and invited Katie S. (from FFC) to visit our Thursday Art Play class with her super cute kids. Katie was kind enough to write about the experience on the Family Friendly Cincinnati blog. I was so impressed with the results! The very next week our class had doubled in size and we were filled with mom's buzzing about Katie's post! The word was out and couldn't have been more thrilled. It's so nice that local families have a place to learn about kid-friendly events and that they're so eager to explore our great city! Kudos to Family Friendly Cincinnati for putting the spotlight on what makes Cincy such a great place to live.
— Ms. Liz, Contemporary Art Center
It's easy to write a review and point out all the things that you don't like about something.  Not many people take the tim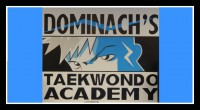 e to write reviews about what they DO LIKE about an experience.  I find it very refreshing to find a group that takes the time to not only find things they enjoy doing with their family, but to tell others about their good experiences.  FFC does just that.  Their review of us was one of the most thoughtful that we've ever received, and it was a full reflection of their first experience with us from start to finish.  I have no doubt that they've taken that same time with the other places they promote.  That makes them a trusted resource for both my business, as well as my family.
– Mr. D, Dominach's Taekwondo Academy