Do you ever find grocery shopping to be a chore for you?  If the thought of making your weekly (bi-weekly? daily?) trip to the grocery store causes you to cringe, maybe it's time for you to consider changing up your destination.  If grocery shopping is the item you keep avoiding on your to-do list, you clearly haven't been to Jungle Jim's International Market.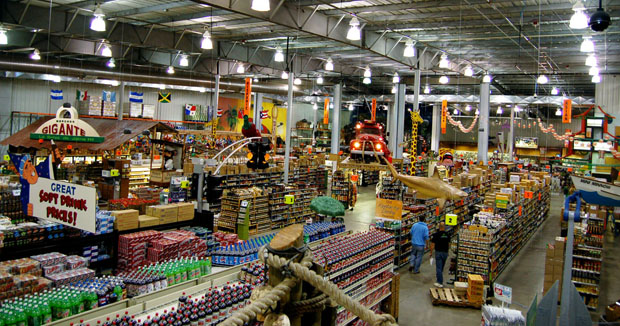 Jungle Jim's is more than a grocery store; it's an exploration.  Jungle Jim's has an extensive selection of local, organic, and international produce.  The sheer variety of international fare is impressive.  After traveling to Europe, I was craving some authentic cuisine to remind me of my adventures, and I was able to find almost everything I was looking for here.
The natural food department also has the largest selection of gluten-free foods in the Midwest and an impressive variety of natural and organics for health conscious shoppers. Ever find yourself going to multiple stores throughout the week to find certain items on your grocery list?  Well, with more than 200,000 square feet of shopping space in Jungle Jim's Eastgate, there are over 150,000 products from which to choose, so you can find everything you need (and then some) all under one roof.  With all this space and so many interesting displays to peruse, I sometimes lose my way around the store.  Usually that's not a problem, because you can stumble upon some really cool items, but if you're in more of a hurry, the express entrance allows for quick in and out shopping.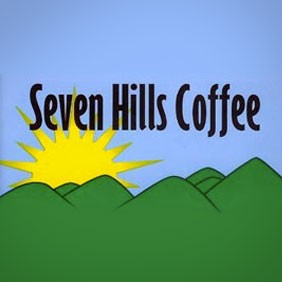 In addition to grocery and international items, you'll find the finest meat and seafood, fresh salsa, pasta and olive bar, international tea, craft and local brew beers, and bulk local coffee.  For those who can't properly function without their morning cup of coffee (raises hand….), the latter will be of particular interest.  If you haven't tried Seven Hills Coffee yet, you are missing out.  Seven Hills Coffee is Cincinnati's premier wholesale coffee roaster, and their coffee is sold exclusively at Jungle Jim's in Eastgate.  They have more varieties of coffee than I can count, so you're sure to find one flavor (or several) that you love. Reach magazine has a coupon here for $3 off per pound of bulk Seven Hills Coffee, so you can discover your new favorite flavor for less.
Lastly, I would be remiss if I did not mention the AWESOME selection of candy you can find at Jungle Jim's Eastgate.  They really do have just about every type of candy you can imagine. From retro to modern day to crazy to bulk. You are very likely to find just the right sweet treat to satisfy everyone's sweet tooth at your home.
When you are ready to Jungle Jim's Eastgate, you can prep from your trip by grabbing a copy of their weekly ad from their website here, and if you are worried about navigating the more than 200,000 square feet of shopping space, you can even sign up for a store tour! Oh, and be sure to check out and LIKE the Jungle Jim's Eastgate Facebook page for updates on store specials and other deals happening. Additional Resources to check out:
Happy adventuring at Jungle Jim's International Market in Eastgate!
Disclosure: This post contains links to content from eREACH.com. We are an eREACH.com savings ambassador and are happy to share opportunities to save that we think would be of interest to our readers.