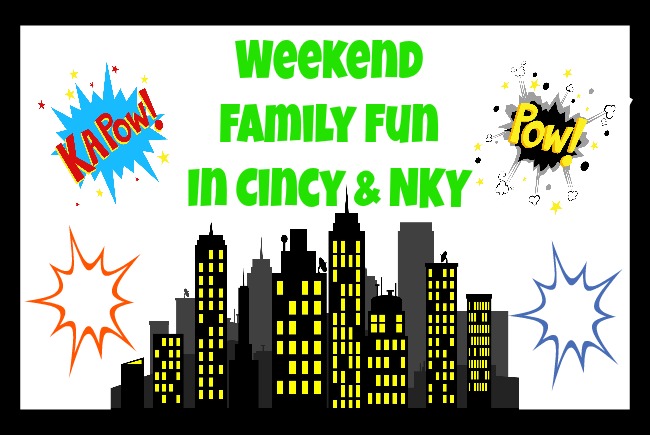 May has arrived, and that means warmer weather, the Kentucky Derby, the opening of Farmers Markets, and more and more outdoor events for you to choose from.  This weekend's list of things to do is a big one!  We've put together a huge list of events that should provide inspiration for every family when planning your weekend fun.  There are outdoor events, indoor events, crafty events, foodie events, sci-fi events, comic book events, dancing events, and MORE!  It might be hard for you to decide where to go and what to do this weekend!  Have fun!
Family Friendly Weekend Fun:
Friday ::
Civic Garden Center Plant Sale Preview Party    Friday, May 2, 2014    The Civic Garden Center    http://www.civicgardencenter.org/classes-events/events/    2715 Reading Road, Cincinnati, OH 45206     $45 per person in advance $55 per person the day of the event which includes two drink tickets and free valet parking. $60 per person to be a Host and automatically be entered in a drawing for a fabulous entertainment package – valued at $250.    Corryville Branch  2802 Vine Street, 513-369-6034
Lunch with SCPA at Washington Park: The talented students of SCPA invite you to spend your lunchtime with them in Washington Park. Every Friday from now until the end of October, students from grades K-12 will share their artistic, musical, theatrical skills with the rest of the world from Noon to 1PM. – See more at: http://washingtonpark.org/event/scpa-in-the-park-5/2014-05-02/#sthash.sUFukYHH.dpuf
Alternative Prom for Teens at the Erlanger branch of the Kenton County Public Library  Grades: 6 – 12  Friday, May 2, 6:00 pm-9:00 pm  This is not your normal prom! We're hosting an alternative to the typical high school prom dance. Dress up or down, dance or don't, bring a date or arrive solo – it's all up to you! Homeschooled and other students in grades 6-12 are welcome to attend. The library closes at 9:00 p.m. and attendees must arrange to be picked up by that time. Pizza and drinks will be provided.  Registration Required.
Saturday ::
FREE COMIC BOOK DAY ~ Saturday, May 3rd.  Comic Book stores and even some local libraries will be offering up a selection of FREE comic books this Saturday for your family to enjoy.  You can make a day of visiting local comic book stores and get your kids more excited about reading with a fun new comic book.  For more information about where you can find your free comic books check out Amy Q's post about Comic Book Day where you can find out which comic book stores are participating in this awesome event.
It's Kentucky Derby Day!  If you are looking for somewhere local to watch the big race with your family, Turfway Park in Florence is having a Derby Party from Noon until 8pm.  There's free parking and free admission, and they will be selling Derby foods and will have a live simulcast of the race.  Visit the Turfway Park website for all the details.  And be sure to read Michelle's post over at I'm Living the Good Life blog about trying to teach her family about the Derby, it's hilarious!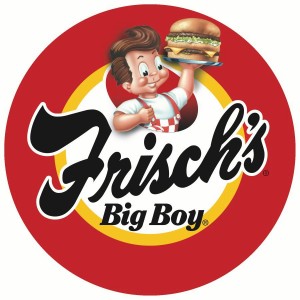 Founders Day at Frisch's ~ Dress up like Big Boy and get a FREE Big Boy!  Celebrate the birthday of Frisch's Founder, Dave Frisch and dress up like the Big Boy himself and you could earn yourself a free Big Boy!  Check the Frisch's Website for more details and even printable costume pieces!
Clay Alliance Spring Pottery Fair    May 3, 2014    Woodburn & Madison, Cincinnati, Oh    60 local potters selling their handmade wares!    Www.clayalliance.org
Music Making with Madcap: The Story of the Gingerbread Man    May 3, 2014  10am & 11:30am    Linton Music's Peanut Butter & Jam Sessions    www.lintonmusic.org    Heritage Presbyterian Church in Mason 6546 S. Mason-Montgomery Road, Mason, OH 45040  $5 for an individual ticket or $15 for a book of 4 tickets; Children under 2 are free!  The violin, viola, cello, piano and Madcap Puppets tell the story of The Gingerbread Man through the music of Brahms! Don't miss the music, storytelling, and warm and fuzzy fun!  During PB&J performances, children are invited to sit on the floor, close to the performers, allowing them to be "part of the action."  An educational coordinator hosts each concert, leading dances, beat patterns, songs, and question & answer sessions to guide and enhance the experience for children and their families.  At the end of the concert, we invite you to meet the performers and get an up-close introduction to their instruments.
New Works    May 3, 2014 5 pm    Neusole Glassworks    http://neusoleglassworks.com    656 E.McMillan St, Cincinnati, OH 45206    FREE    Atmosphere @ Neusole Glassworks presents Shane Fero's "New Works." It begins at 5 pm with a live demonstration by Shane Fero. A gallery reception follows.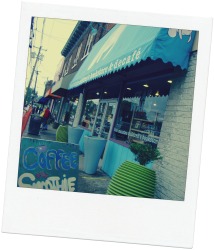 German Story Time     Saturday, May 3 | 10:30am – 11am    blue manatee    www.bluemanateebooks.com or (513) 731 – 2665 blue manatee children's bookstore and decafe 3054 Madison Road  Cincinnati, OH 45209    Free    Willkommen! Learn simple German vocabulary through stories and song. Open to all ages
Open House: Standing Portraits Sat, May 3  10am – 1pm Brazee Street School of Glass     www.brazeestreetstudios.com     Brazee Street School of Glass   4426 Brazee St, Cincinnati, OH 45209     Parking is located behind the building     $15/figure    Bring the family to create one-of-a-kind fused glass family portraits! Design your own glass standing figures to look just like your family members. This is an open house style class, so join us anytime between 10am-1pm. No experience necessary. Ages 5+.
Wump Mucket Puppets    May 3, 2014  11:30 am – Noon    Wump Mucket Puppets    www.wumpmucketpuppets.com    Maverick's Baseball Cards & Comics 8522 Winton Rd, Finneytown    FREE    Join the Wump Mucket Puppets as they celebrate Free Comic Book Day at Maverick's Baseball Cards & Comics.  Created and performed by Northside puppeteer Terrence Burke, the Wump Mucket Puppets have been bringing laughter and giggles to Tri-State children and families since 2010.
Teddy Bear Tea!    Saturday, May 3, 2014  2 PM    Public Library of Cincinnati and Hamilton County    http://programs.cincinnatilibrary.org/    Pleasant Ridge Branch, 6233 Montgomery Road    Free     Bring your teddy bear and Mom, Grandma or someone special to enjoy teddy bear stories, have juice or tea and other refreshments, and make a silk flower corsage or teddy bear craft. Recommended for children ages 3 to 12 with a parent, grandparent or other adult caregiver. Registration is required
Sunday ::
Where the Wild Things Play – 1pm to 3pm -Washington Park -Spend your Sunday in Washington Park for an afternoon filled to the brim with kid-friendly stories, songs and art activities. Relax and let us worry about the mess – invest your time with your little Wild One. Complete activity schedule available at www.washingtonpark.org. FREE.  This weekend the kids will learn all about PETS!
Pajamas, Painting and Pancakes ~ May 4, 10am – noon    Wyoming Fine Arts Center    http://musicartdance.org/painting-pajamas-pancakes/    Ballroom    $40    You are invited to the best Mother's day event ever!   Join us for a merry morning brunch in our ballroom with your youngsters.  Our fine instructors will guide you through a collaborative painting  that will be a keepsake and special memory for years to come.  All this, in your pajamas!  Children ages 3-6 …and Mimosas for mommies
Star Wars Day     May 4, 2014  1 p.m.-3 p.m. Public Library of Cincinnati and Hamilton County    www.CincinnatiLibrary.org/news/2014/comiccon/    Main Library, 800 Vine Street    Free    Join us for Star Wars family fun! Crafts, snacks and activities! This program is part of the Cincinnati Library Comic Con Series.
Star Wars Day "May the Fourth Be With You"    May 4, 2014  1pm-3pm    Public Library of Cincinnati and Hamilton County    www.CincinnatiLibrary.org/news/2014/comiccon/    Symmes Library Branch    Free    Join us for family fun with games, activities, crafts, snacks and more. This is the last lead-up event before the Cincinnati Library Comic Con Saturday, May 10.
Puppy Tales at the Covington Branch of the '8Kenton County Public Library ~ Ages: 5 – 12 ~ Grades: Kindergarten – 6  Sunday, May 4, 2:00 pm-4:00 pm
Come read to a real dog, earn a certificate and enter a raffle to win your own toy reading companion. Drawings are held twice a year in June and December.
All Weekend Long ::
Farmers Markets: Warm weather means that it is Farmers Market Season! Find a market near you, or try a new one in a different neighborhood, either way you are sure to find fresh produce and other delicious and healthy things to feed your family. Here's our line up of some of the great Farmers Markets in Northern Kentucky and Cincinnati : http://www.familyfriendlycincinnati.com/2013/05/09/farmers-markets-in-cincinnati-northern-kentucky/

Free Comic Book Day at the Erlanger Branch of the Kenton County Public Library ~ Saturday, May 3 – Sunday, May 4  Stop by the Reference Desk to pick up a free comic! There will be a variety of choices for comic fans of all ages.
Free Comic Book Day at the Durr Branch of the Kenton County Public Library ~ Grades: 6 – 12  Saturday, May 3 and Sunday, May 4  We've partnered with Comic Book World in Florence for this year's Free Comic Book Day. Comics will be available in the teen area of Durr starting at 10 a.m. until they run out. Come early, because supplies are limited!
Cincinnati Reds: May the 4th Be With You ~ The Reds will be having Star Wars celebrations all weekend long, with special things going on at each game such as t-shirt giveaways, fireworks, and best of all, Star Wars characters at the game!  It's bound to be fun!  Check out the Reds Website for all the details.
Cincy Cinco, Fiesta on the Square ~ Cincinnati's Premier Latino Festival  MAY 3 & 4, 2014 @ Fountain Square Cincinnati  Bringing Authentic Latino Art, Music, Food, Dancing, and Children's Activities to Downtown Cincinnati.  Visit the Cincy Cinco website for more details.
Granny's Plant Sale    May 3, 7 a.m. – 5 p.m. | May 4, 9 a.m. – 3 p.m.    Granny's Garden School    www.grannysgardenschool.org    Loveland Primary and Elementary Schools, 550 Loveland Madeira Rd., Loveland, OH 45140    Free    Join Granny's Garden School for their 11th annual plant sale, featuring expert advice, free food and a wide variety of plants for your garden, including perennials, annuals, herbs, more than 30 varieties of heirloom tomatoes and more.
Butterflies of Costa Rica at Krohn Conservatory    April 12 – June 22, 2014    Krohn Conservatory    http://www.cincinnatiparks.com/krohn    1501 Eden Park Drive    $7 adult, ages 5-12 $4, 5 and under FREE    This year's show is going to be amazing…and has expanded into all rooms of the Krohn Conservatory…the butterflies will still be in the Main Showroom but the culture and beauty of Costa Rica will be reflected in the others exhibit rooms as well…like LIVE birds, fish and reptiles, a "cloud forest" … and an oxen cart, painted in the traditional Costa Rican village style, greeting each visitor as they arrive. Both in and out of the Krohn, visitors will be able to enjoy the "Pura Vida" of Costa Rica.
 Civic Garden Center Plant Sale    Saturday, May 3, 2014 and Sunday, May 4, 2014  Saturday 9:00-5:00 PM, Sunday 11:00-3:00 PM    The Civic Garden Center    http://www.civicgardencenter.org/classes-events/events/    2715 Reading Road, Cincinnati, OH 45206      Free    Covedale Branch Library 4980 Glenway Avenue, 513-369-4460
Cincinnati Museum Center:: Diana, A Celebration.  We had the chance to preview this event and it is FANTASTIC!  For any Diana fans and lovers of royalty, it is a must see!  More than 15 years after her death, Princess Diana's memory still stirs interest and emotion. The award-winning exhibition Diana, A Celebration, which chronicles the life of the late Diana, Princess of Wales, will be on display at Cincinnati Museum Center from Feb. 14 through Aug. 17, 2014. This is the final showing for the renowned exhibition, which has been touring the world since 2003, before the items return to her sons in England to be preserved for future generations.