It's finally SPRING!  And it looks like we may even get some SUNSHINE this weekend!  Hip Hip Hooray!  Below you'll find a list of awesome things going on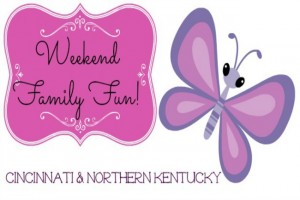 around town this weekend, and you should also check out our "Great Outdoors" section of the blog for fun things to do outside now that the weather is decent, and if your kids are going to be on Spring Break soon we have a fabulous "Spring Break Staycation" post with lots of great ideas for local fun over spring break!
And before you plan your weekend fun be sure to enter the FIVE giveaways we have going on right now:
Willy Wonka Jr. Presented by the Children's Theatre
Sports of All Sorts Summer Camp Giveaway from Campfinder.co
Frisch's Gift Card + Newport Aquarium Passes (ends FRIDAY March 21st at 8pm, so hurry!)
Family Friendly Things to Do in Cincinnati & NKY this Weekend ::
Friday ::
It's Fish Fry Friday! Skip cooking and dishes tonight and head to one of the many Fish Fry Dinners in our area. Check out our Northern Kentucky and Cincinnati Fish Fry Listings post to find a fish fry near you: http://bit.ly/1i3UzaE
Summer Camp Expo    Mar 21 6-8pm    Stephens Elementary PTA    www.stephens.my-pta.org    Stephens Elementary, Burlington, KY    Free    Talk to and plan your summer activities and camp experiences from many organizations.  Door prizes!  Hamburgers & hotdogs will be available for purchase from Remke – Hebron.  Bring a pack of size 2 diapers for our Dads & Diapers project to support the Healthy Newborn Project.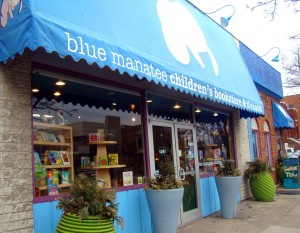 Story Time with Miss Sarah    March 21 9:30-10 am     blue manatee bookstore    www.bluemanateebooks.com    blue manatee children's bookstore    Free    The tradition of stories and songs continues at blue manatee with Miss Sarah and her guitar
Snack Time with the Very Hungry Caterpillar    March 21 2pm    blue manatee bookstore    bluemanateebooks.com    blue manatee children's bookstore    $10    It's a Very Hungry Caterpillar party! Join us for a story time, art activity, and snack time where we'll follow the Very Hungry Caterpillar's journey though food. Ages 4-7. Pre-registration is required as space is limited.
Saturday ::
Family Festival: UnMuseum Opening of Sky Villages March 22, 2014 1:00pm-4:00pm  Contemporary Arts Center    Free with Museum Admission Join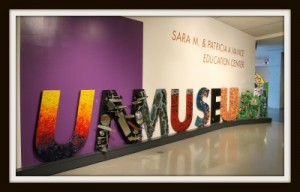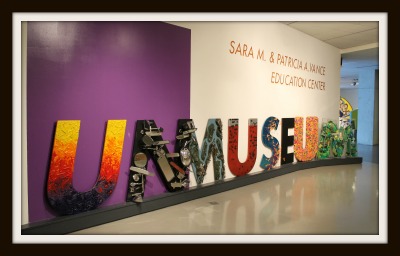 us for the UnMuseum opening of Sky Villages by artist James Paulius. Check out our latest exhibit on the sixth floor and help reshape the UnMuseum with pillow forts, tunnels and homemade tents. We'll recreate the Cincinnati skyline with stamps from Steam Whistle Letterpress and Design, make our own chalkboard blocks and have a Cityscape Storytime.   No registration is required. Free to CAC Members and children under 5. Free with CAC admission.  Visit the Facebook Event Page for all the details!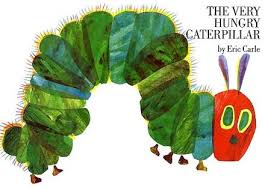 Meet the Very Hungry Caterpillar    March 22 11am    blue manatee bookstore    bluemanateebooks.com    blue manatee children's bookstore    Free    Come hear the classic story and meet the star of the book! This costume character event is free.
Sleepy Bee's Snack time with The Very Hungry Caterpillar    March 22 3pm    blue manatee bookstore    bluemanateebooks.com    Sleepy Bee Cafe    $12 per child    The Caterpillar is still hungry! Join him as he visits our new neighbor for a delicious snack time. Ages 4-1. Pre registration is required as space is limited. Please call (514) 731-2665 to register by Thursday, March 20.
French Story Time    March 22 10:30-11 am     blue manatee bookstore    bluemanateebooks.com    blue manatee children's bookstore    Free    Bonjour! Learn simple French vocabulary through stories and songs
manaTots    March 22 9:30 am    blue manatee bookstore    bluemanateebooks.com    blue manatee children's bookstore    Free    Stories, songs and fun for children up to age 4.
March Family Open House: Mini Sun-Catchers    March 22, 2014 10am-1pm    Brazee Street School of Glass    brazeestreetstudios.com    Brazee Street
Studios    $15/Sun Catcher    Celebrate Spring with us! Join us any Saturday in March to design and create a hanging Mini Sun-Catcher using a variety of Bullseye Glass materials. Open to all students ages 5+, so bring the entire family any time between 10am-1pm.
SOG Kids: Planet    March 22, 2014 1:30pm-3om    Brazee Street School of Glass    brazeestreetstudios.com    Brazee Street Studios    $25/planet    Have you ever imagined another planet? Who lives there, and what is the weather like? In this introductory level class, students will investigate the planets in our solar system and create a new planet of their own using a variety of glass materials. Each student will design a 6" hanging glass planet, recreating a planet close to home or imagining the unknown.
Spring Health & Fitness Fair presented by the City of Independence at the Independence Senior/Community Center! Join us in our quest to promote a healthy lifestyle for all families on Saturday, March 22 from 10 am until 2 pm for a Spring Health & Fitness Fair! Ask questions of more than 20 health professionals about Physical Therapy, Spine Screening, Cardiac Assessment, BMI, Diabetes, Vision Check, Blood Pressure, Bone Density, Hearing Check, Physical Fitness, Dental Info, Massage Therapy and MUCH more! The first 200 adults & first 80 children will receive a goody bag! Vendors include NKY Dentistry, Nie's Pharmacy, Rekindled Massage, Oxford Physical Therapy, Kenton County Extension, Christ Hospital Wound Care, Cornerstone Chiropractic, Dominach's Taekwondo Academy, NKY Health Department, Cherokee Drug Shoppe, Arlinghaus Boot Camp, Walgreens,  Kroger Pharmacy, Halpin-Noll Eye Center, Nova Care Rehabilitation, Struckhoff Orthodontics, and Zumba w/Stephanie Miller Colwell.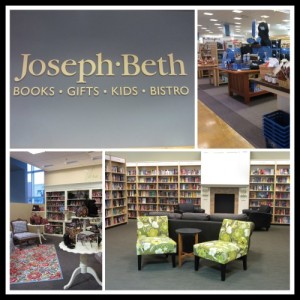 Joseph Beth Booksellers Community Appreciation Day: Saturday, March 22  **Join us for a day of fun and savings!  At both locations **  At the Crestview Hills location you can: Enjoy store-wide savings all day,  Star Wars Storytime, Learn how to juggle with Circus Mojo, Balloon artist, Face painting, Fun Kids Activities, Zoo animals and more!
 Sunday ::
The Chocolate 5k     March 23, 2014 | 8:00 AM    NR Road Racing    http://nrroadracing.com/races/chocolate-5k-cincinnati-oh/    Riverfront, Yeatman's Cove Park    $35 per person | $40 day of event    "NR Road Racing presents a chocolatey good time. We are offering you sweet treats to keep you going throughout the 5k. Yes, there will still be water stations, but for those of you with a sweet tooth, you can also have a little piece of joy. Enjoy a family friendly three mile course with your friends, family, and other choc-oholic strangers. Doesn't matter how fast or old you are; everyone is welcome to participate and join in the fun!
Sensory Sunday: Stories, Songs and Fun for you and your Little One    March 23, 2014 | 2:00-3:00pm    Shalom Family    www.myshalomfamily.org    Gymboree, 6209 Snider Road, Mason, OH 45040    Free    These private interactive play groups take place on the second and fourth Sundays of each month, featuring the popular Miss Meliss, who keeps babies and their parents engaged and entertained with her unique brand of fun. Play dates are open to families in the Jewish community with children two years and younger in which at least one parent is Jewish. The programs are free and always include a snack. Plus, two families will each win a $50 Target Gift Card at every event! Dates and times are subject to change, please check myshalomfamily.org for updates and to RSVP. Sensory Sunday is a program of Shalom Family, an initiative of The Mayerson Foundation.

All Weekend Long ::
Looking for somewhere to take the family for Brunch this weekend?  Check out our post about all the best places to grab brunch in Cincinnati & NKY.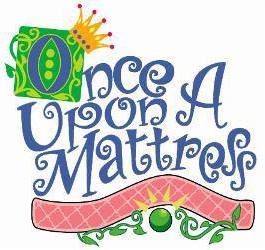 Acting Up's "Once Upon a Mattress"    March 21 – 7:30 p.m, March 22 – 3 & 7:30 p.m., March 23 – 3 p.m.    Acting Up    http://www.actingup.com/Web_Pages/production_pages/once_upon_a_mattress.html    Mason Middle School – 6370 Mason Montgomery Rd.    $12    Local young performers' theater group, Acting Up, presents "Once Upon a Mattress".  Come here the real story of "The Princess and the Pea". Show is March 21-23 at the Mason Middle School. Tickets are only $12.
Avant Garden 2014 Spring Show at Krohn Conservatory opened on Saturday, January 18 and runs through March.  Exotic spring bulbs, fragrant shrubs, and bright annuals are paired with creative recycled displays to create an "avant garde-n" to delight the senses.  Escape the cold, snowy Cincinnati streets and let the warmth and beauty of the Spring 2014 Krohn display take you away to warmer climes!  Adults $4, children (5-12) $2 and under 4 free.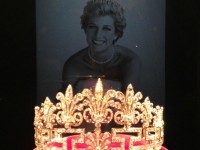 Cincinnati Museum Center:: Diana, A Celebration.  We had the chance to preview this event and it is FANTASTIC!  For any Diana fans and lovers of royalty, it is a must see!  More than 15 years after her death, Princess Diana's memory still stirs interest and emotion. The award-winning exhibition Diana, A Celebration, which chronicles the life of the late Diana, Princess of Wales, will be on display at Cincinnati Museum Center from Feb. 14 through Aug. 17, 2014. This is the final showing for the renowned exhibition, which has been touring the world since 2003, before the items return to her sons in England to be preserved for future generations.