At the top of this weekend's to-do list is a personal favorite, the Macy's Arts Sampler Weekend, on Saturday, March 15th. This is an outstanding happening because it offers FREE artistic experiences all over town! The list of FREE arts events going on around town on Saturday is just too huge to share here in this post, but you can go to the Macy's Arts Sampler website to check out the schedule (they even have a handy dandy app!). And be sure to read the Family Friendly Cincinnati Macy's Arts Sampler post to learn more about this fantastic opportunity. Here's just a small sampling of the events going on Saturday where you can take the family to explore and experience the arts <FOR FREE!>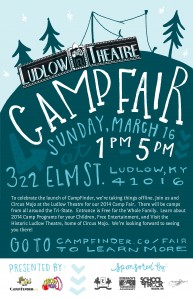 Camp Fair! Looking for the perfect summer camp for your child?
Not sure where to find out about all your options? Sunday you can head to Circus Mojo from 1-5pm for a camp fair featuring 20+ camps from across the Tri-State. While you are there you can also learn about CampFinder.co a new online resource designed to help make parent's lives easier by putting information about Tri-State camps in one place! Details at www.campfinder.co/fair.
FRIDAY
Story Time with Miss Sarah at blue manatee children's bookstore.   9:30-10 am  The tradition of stories and songs continues at blue manatee with Miss Sarah and her guitar. FREE. www.bluemanateebooks.com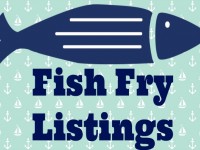 It's Fish Fry Friday! Skip cooking and dishes tonight and head to one of the many Fish Fry Dinners in our area. Check out our Northern Kentucky and Cincinnati Fish Fry Listings post to find a fish fry near you: http://bit.ly/1i3UzaE
The Improvised Shakespeare Company at Fairfield Community Arts Center. 7:00pm The Improvised Shakespeare Company creates a fully improvised play in Elizabethan style. Each of the players has brushed up on his "thee's" and "thou's" to bring you an evening of off-the-cuff comedy using the language and themes of William Shakespeare. Each play is completely improvised, so each play is entirely new! All Ages.  $5-$7.  http://www.fairfield-city.org
SATURDAY

ArtsWave's Macy's Arts Sampler takes place today and there will be TONS of free arts events happening all over the city. Here are a few of our faves, but you can see more information about Macy's Arts Sampler on our post from earlier this week.
Behringer-Crawford Museum, 1:00-1:30 – Clifton Performance Theatre – Baby Box Theatre — Children ages 3-9 are invited to build a story, create a character and begin to understand simple stage presence. We will work on our body, voice and emotions to explore our story and then perform it together for our parent audience. Froggy Gets Dressed, I Want my Hat Back and Leonardo the Terrible Monster are some of our favorites!
Fairfield Community Arts Center, 11:30-12:00 – An Afternoon of Bubbles, Blues and The Bard! – -The Bubble Troll Creates Bubble Art Eddie Smith, AKA The Bubble Troll, creates bubble sculptures, performs bubble tricks, and re-defines the audience's concept of "big bubbles."
Middletown Arts Center, 11:00am – Cincinnati Chamber Orchestra String Trio concert –Families are invited to listen to the classical sounds of the Cincinnati Chamber Orchestra String Trio. Audience members will be able to interact with musicians, asking questions about instruments and pieces played.
Elementz, 11:30-12:30 – Elementz offers its Hip Hop Dance Classes — Families and individuals of all ages invited to spend an hour learning Hip Hop Dance
Mother's Exchange Spring Sale at Lakota West High School. 8am – Noon.  100 moms will sell their gently loved children's and family items. Clothing, toys, furniture, games, equipment, books and 1000s of other family friendly items! 20 vendors fill the Main Street Marketplace. Bring a laundry basket for easy shopping!  $1 entry fee.  https://www.facebook.com/mothersexchange
Erickson Academy of Irish Dance at Public Library of Cincinnati and Hamilton County. 3 p.m.  Join us for a lively St. Patrick's Day celebration with Irish dance and music with students at the Erickson Academy of Irish Dance. Ages 5 and up. No registration required. Anderson Branch, 7450 State Road. http://programs.cincinnatilibrary.org
McGing Irish Dancers at Public Library of Cincinnati and Hamilton County. 3 p.m.  Get in the spirit for St. Patrick's Day with a terrific show by these award-winning graceful and powerful Irish dance students. The McGing Irish dancers have been champions in local, regional, national and world competitions! No registration required.  Madeira Branch, 7200 Miami Avenue.  http://programs.cincinnatilibrary.org
SOG Kids Gallery: Bugs at Brazee Street Studios.  Make your own creepy-crawlies for the garden this Spring!
In this session, students will create 4-one-of-a-kind glass bugs using copper wire and a variety of Bullseye glass components. No experience necessary. Ages 5+. $20/Student.  1:30pm-3pm brazeestreetstudios.com
March Family Open House: Mini Sun-Catchers at Brazee Street Studios.  Celebrate Spring with us! Join us any Saturday in March to design and create a hanging Mini Sun-Catcher using a variety of Bullseye Glass materials. Open to all students ages 5+, so bring the entire family any time between 10am-1pm. $15/Sun Catcher.  brazeestreetstudios.com
manaTots at blue manatee children's bookstore. 9:30AM. Stories, songs and fun for children up to age 4.  FREE!   bluemanateebooks.com
SUNDAY
Cincinnati Shakespeare Company's Romeo and Juliet at Pleasant Ridge Presbyterian Church.  2 p.m.  Kennedy Heights Arts Center is pleased to host a free community performance of Cincinnati Shakespeare Company's Romeo and Juliet on Sunday, March 16 at 2pm at Pleasant Ridge Presbyterian Church. One of the most beloved romantic tragedies in Shakespeare's canon, Romeo and Juliet is the tale of Bard's star-crossed lovers. Romeo and Juliet fall instantly in love only to discover they come from feuding families. In defiance of their families, amidst the animosity of friends and in concealment from their mentors, a young couple risk everything to be together.  CSC is proud to present Romeo and Juliet and prove its continued relevance in the lives of young and old alike, throughout the ages.  FREE!  http://www.kennedyarts.org/events.html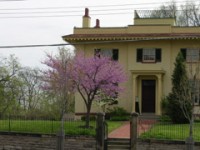 Third Sunday Fundays at Taft Museum of Art. Bring the whole family to the Taft Museum of Art on select third Sundays to explore, create, and play. Activities are free and ongoing, so drop in when you have time and stay as long as you like. Monthly Theme: http://www.taftmuseum.org  FREE. No reservations taken. Information: (513) 684-4515.
Hamentaschen Hip Hop at Mayerson JCC.  3-6 PM.  YO, YO, YO! Get ready for Shalom Family and the Mayerson JCC's Hamentaschen Hip Hop: Kids' Concert and "Off the Chain" Purim Carnival! Back by popular demand, the Mama Doni Band will kick-off the celebration, delivering funky music with a Jewish twist! The festive fun will continue at Shalom Family's biggest carnival to date in the JCC's gym, with inflatable carnival games, face painters, balloon artists, traditional carnival food and, of course, hamentaschen! RSVP at www.myshalomfamily.org by March 10 to receive six free tickets towards carnival games and prizes. The event is open to families in the Jewish community with children 12 and under. Grandparents welcome! Shalom Family is an initiative of The Mayerson Foundation, in partnership with the Mayerson JCC. www.myshalomfamily.org
Green Eggs and Ham story Time at blue manatee children's bookstore.  2pm.  We don't just wear green for St. Patrick's Day, we eat it too! Join us as we read Dr. Seuss' "Green Eggs and Ham" and celebrate green with a special activity. Appropriate for age 3+. FREE.  bluemanateebooks.com
ALL WEEKEND
Perfect North Slopes ~ I am ready for the winter weather to take a hike…but if you are a fan of the white stuff you can still take the family to Perfect North for skiing,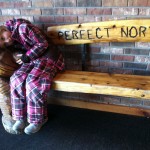 snow-boarding or tubing.  Read this post about Perfect North by FFC's Phyllis M. to see why we love to take our families there.
Avant Garden 2014 Spring Show at Krohn Conservatory opened on Saturday, January 18 and runs through March.  Exotic spring bulbs, fragrant shrubs, and bright annuals are paired with creative recycled displays to create an "avant garde-n" to delight the senses.  Escape the cold, snowy Cincinnati streets and let the warmth and beauty of the Spring 2014 Krohn display take you away to warmer climes!  Adults $4, children (5-12) $2 and under 4 free.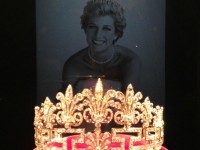 Cincinnati Museum Center:: Diana, A Celebration.  We had the chance to preview this event and it is FANTASTIC!  For any Diana fans and lovers of royalty, it is a must see!  More than 15 years after her death, Princess Diana's memory still stirs interest and emotion. The award-winning exhibition Diana, A Celebration, which chronicles the life of the late Diana, Princess of Wales, will be on display at Cincinnati Museum Center from Feb. 14 through Aug. 17, 2014. This is the final showing for the renowned exhibition, which has been touring the world since 2003, before the items return to her sons in England to be preserved for future generations.
New Works at Neusole Glass Works – 656 E.McMillan St, Cincinnati, OH 45206. Atmosphere at Neusole Glassworks presents Devyn Baron's "New Works." It begins at 5 pm with a live demo by Devyn Baron and a gallery reception follows. The exhibition runs through April and public viewing is 10-4 Mon-Fri, 10-3 Sun. It is free and open to the public.
Looking for somewhere to take the family for Brunch this weekend? Check out our post about all the best places to grab brunch in Cincinnati & NKY: http://bit.ly/1lgwq2F
ST. PATRICK'S DAY FUN
For a full roundup of St. Patrick's Day events around town please visit Katie's post:
Here are a few highlights: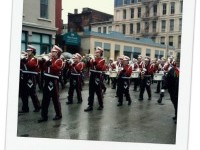 St. Patrick's Day Celebration on Fountain Square! 10:00am – 10:00pm.  Celebrate St. Patrick's Day on Fountain Square! Festivities begin Saturday, March 15 at 10:00am. We'll have live music from some of your favorite Celtic Rock Bands, cornhole, face painters and plenty of ice cold drinks. Full performance schedule available at www.MyFountainSquare.com. FREE!!
Cincinnati St. Patrick's Day Parade!  The parade begins promptly at NOON at Eggleston & Reedy. For parade route, schedule, and more info please visit http://www.cincystpatsparade.com/
St. Patrick's Day Celebration at Public Library of Cincinnati and Hamilton County.  11:45 a.m.  Join us for the 32nd Annual St. Patrick's Day Celebration of Song and Dance, featuring music by Foley Road and the McGing Irish Dancers. No registration required.  Main Library – Reading Garden Lounge, 800 Vine Street.  http://programs.cincinnatilibrary.org