It's finally the weekend!  We may have lost our spring-like 60 degrees (unfortunately) but it's still a wonderful weekend to get out and find a new adventure!  Let's get straight to it and find some fun to get into this weekend…
SATURDAY
Your kids can meet some of their favorite illustrators at Brazee Street Studios! Brazee and blue manatee children's bookstore and decafe are hosting a book signing and gallery opening with local illustrators. Stop by to see their work and get your child's favorite book signed! This will be a fun event for you and the kids, so make sure to head down to Brazee Street Studios from 11-2pm and get your favorite book signed by your favorite illustrators. If you miss the opening, the show will be on display through April 4, 2014. For more information visit our post: http://bit.ly/1csL3u0
Open House- Valentines – Brazee Street School of Glass.  Bring your mother, child or loved one to create an
original fused glass valentine coaster and create glass art together! Join us between 10am-1pm for an Open House style valentine workshop. We will have custom valentine pattern sheets and glass accessories for your 4×4" fused glass valentine! No experience necessary. Ages 5+. $15/valentine  http://www.brazeestreetstudios.com/home/classes/sog-kids.html
SOG Kids: Pet Portrait – 1:30-3 – Brazee Street School of Glass.  Do you have a family Dog? Three Cats at home? Celebrate your favorite furry loved ones by creating a fused glass pet portrait, or one for all your animals at home! Students will design and create their own pet portrait as a hanging fused glass piece. Feel free to bring photos or drawings for inspiration! Open to Students ages 6+. $30/portrait  http://www.brazeestreetstudios.com/home/classes/sog-kids.html
FREE Family Fun at the Contemporary Arts Center's UNMuseum on Saturday! Check it out! For the month of February only, the museum is open for FREE to the public, and Ms. Liz has some great activities planned for Saturday! Read all about it: http://www.familyfriendlycincinnati.com/2014/02/18/family-saturdays-unmuseum/
Linton Music's Peanut Butter & Jam Sessions  – We've Got the Beat!  10am and 11:30am. Come clap your hands, stomp your feet and learn about rhythm while you feel the beat! The trumpet, piano and drums will provide a variety of musical treats! During PB&J performances, children are invited to sit on the floor, close to the performers, allowing them to be "part of the action." An educational coordinator hosts each concert, leading dances, beat patterns, songs, and question & answer sessions to guide and enhance the experience for children and their families. At the end of the concert, we invite you to meet the performers and get an up-close introduction to their instruments.$5 for an individual ticket or $15 for a book of 4 tickets; Children under 2 are free!  Lakeside Presbyterian Church 2690 Dixie Highway, Lakeside Park, KY 41017 www.lintonmusic.org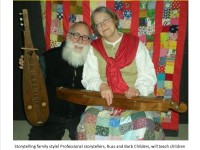 Family Storytelling Workshop   1 p.m.  Kenton County Public Library—Covington.  Storytelling family style! Professional storytellers, Russ and Barb Childers, will teach children with a parent how to make their own wooden puppet, then learn an Appalachian story to tell to friends and family! A yummy Appalachian snack included! Free. Families and children ages 5-12.  Register by phone only to Covington Children's Dept., 859-962-4077.
Comedy For a Cause – Benefit for Joey's Journey– Newport Syndicate- 7:00pm.  Event features a comedy show with top notch talent; including George Duvall, Steve Caminiti and two others. There will be Raffles, a Silent Auction and post show music by Phoneix Band. Benefit is to promote awareness for Juvenile Batten Disease and support 9 year old Joey Rankin. 1 for $15, 2 for $25, table of 8 for $100  https://www.eventbrite.com/e/comedy-for-a-cause-to-benefit-joeys-journey-battens-disease-awareness-tickets-10193169043
ManaTots at blue manatee    Saturdays  9:30am     blue manatee children's bookstore and decafe    www.bluemanateebooks.com 3054 Madison Road Cincinnati, OH 45209 Free, children up to age 4    Stories, songs and fun.
SUNDAY
The Day the Crayons Quit Party – Blue Manatee Bookstore – 2pm-3pm. blue manatee children's bookstore and decafe is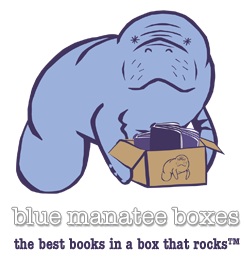 hosting a party to celebrate all the colors in your crayon box. Join us from 2-3pm on Sunday February 23 for our The Day the Crayons Quit party. The New York Times Best seller by Drew Daywalt and illustrated by Oliver Jeffers, tells the story of the day Duncan's crayons decided they had enough and walked away. The party is open to children ages 3-7 and includes a reading of the book, colorful snacks and activities. Pre-registration is required, and the cost is $8 per child. Please call (513)731-2665 to register by Friday, February 21. www.bluemanateebooks.com  $8 Pre-registration is required.
Arts Alliance Presents Musician Zak Morgan – 3:00pm – 4:00pm –With a background in children's literature plus a GRAMMY® nomination for his kids' songs, Zak Morgan brings all of his life experiences and a simple delight in words and music to his live performances. $2.00 per person and children ages 2 and under are free. Kings High School auditorium, 5500 Columbia Rd. Kings Mills, OH 45034. www.the-arts-alliance.org
Sensory Sunday: Stories, Songs and Fun for you and your Little One. 2:00 pm   These private interactive play groups take place on the second and fourth Sundays of each month, featuring the popular Miss Meliss, who keeps babies and their parents engaged and entertained with her unique brand of fun. Play dates are open to families in the Jewish community with children two years and younger in which at least one parent is Jewish. The programs are free and always include a snack. Plus, two families will each win a $50 Target Gift Card at every event! Dates and times are subject to change, please check myshalomfamily.org for updates and to RSVP. Sensory Sunday is a program of Shalom Family, an initiative of The Mayerson Foundation.  FREE Gymboree, 6209 Snider Road, Mason, OH 45040  www.myshalomfamily.org
ALL WEEKEND LONG
Perfect North Slopes ~ Do you love this winter weather?  Take the family to Perfect North for skiing,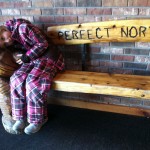 snow-boarding or tubing.  Read this post about Perfect North by FFC's Phyllis M. to see why we love to take our families there.
Avant Garden 2014 Spring Show at Krohn Conservatory opens on Saturday, January 18 and runs through March.  Exotic spring bulbs, fragrant shrubs, and bright annuals are paired with creative recycled displays to create an "avant garde-n" to delight the senses.  Escape the cold, snowy Cincinnati streets and let the warmth and beauty of the Spring 2014 Krohn display take you away to warmer climes!  Adults $4, children (5012) $2 and under 4 free.
Penguin Days at the Cincinnati Zoo and Botanical Gardens.  Bundle up and save a bundle with half price admission and parking. Deal lasts through February 28, 2014.  Visit the zoo website for more info: http://cincinnatizoo.org/events/
Winter F
amily Days at the Newport Aquarium ~ January 7 – February 28 ~ Kids 12 and under get in FREE (two children get in free with each paying adult).  Tickets can be purchased at the Aquarium, online or by phone.  Head to Newport Aquarium to see Snowball & Snowflake, the two new white alligators.   The Aquarium will open one hour earlier (9 am) on Saturdays & Holiday Weekends through the end of February.  Visit the Newport Aquarium Website for all of the details.
Opening February 14th at the Cincinnati Museum Center:: Diana, A Celebration.  We had the chance to preview this event and it is FANTASTIC!  For any Diana fans and lovers of royalty, it is a must see!  More than 15 years after her death, Princess Diana's memory still stirs interest and emotion. The award-winning exhibition Diana, A Celebration, which chronicles the life of the late Diana, Princess of Wales, will be on display at Cincinnati Museum Center from Feb. 14 through Aug. 17, 2014. This is the final showing for the renowned exhibition, which has been touring the world since 2003, before the items return to her sons in England to be preserved for future generations.
Saturday February 22nd at 2:00 is your last chance to see Pinkalicious the Musical at The Children's Theatre of Cincinnati .  Tickets may be ordered by calling 1-800-745-3000, online  www.ticketmaster.com, and at select Kroger outlets.  Read all about it in Michelle's post, then make sure you get your tickets!
Date Night:  Rosencrantz and Guildenstern are Dead at Cincinnati Shakespeare Company. The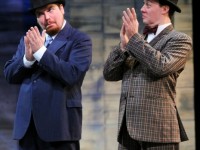 Cincinnati Shakespeare Company is located at 719 Race Street, Cincinnati.  You can find important details about tickets, shows, parking and more on the Cincinnati Shakespeare Company website.
Looking for more"Date Night" ideas? May we suggest Broadway in Cincinnati's EVITA? The folks at Broadway in Cincinnati invited us to see it earlier this week and it was breathtaking. See what FFC's Michelle H. had to say about the performance: http://bit.ly/1gnYCNX