Every week gets us one week closer to spring…at least, that's what we keep telling ourselves around here!  Even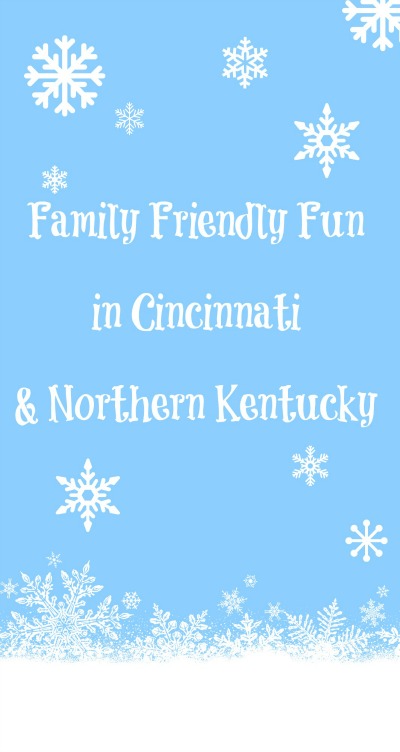 though we've had more than our fair share of Polar Vortex action and snowy days, there's still a ton of fun to be found (and most of it is indoors…WARM!)  Read on to find some fun, cozy warm, activities to make your weekend a blast!
FRIDAY
Final Friday –  Pendleton Art Center 1310 Pendleton Street in Cincinnati. The Pendleton Art Center is home to the world's largest group of artists under one roof. Over 200 artists come together at PAC to work and to show their masterpieces. There are 8 floors of studios to browse, as well as the Studio at 510, the Annex, and the Cafe Studios. Final Fridays are a fun celebration for the whole family!  FREE. http://familyfriendlycincinnati.com/2012/01/23/final-fridays-at-the-pendleton-art-center
SATURDAY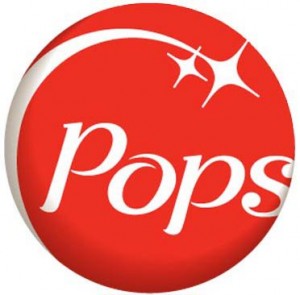 Rescheduled from January 25 (postponed due to weather) Lollipops Concert: Circus of Sounds – 10:30am at Music Hall.  Step right up, it's the Pops under the big-top, led by "Ringmaestro" JMR! Experience the musical acrobatics of the Sabre Dance, hear the roar of the lion from Carnival of the Animals, and clown around with The Comedians. Don't miss this three-ring spectacle featuring jugglers, clowns, and music sure to amaze daredevils of all ages!  http://cincinnatisymphony.org
Rescheduled from last weekend (postponed due to weather)  Family Festival: Lights, Camera, Art! at Contemporary Art Center,   44 E. 6th Street, Cincinnati, 45202.   Have you been inspired by the street artist and photographer JR? Join the folks at the CAC to learn more about his Inside Out Project and make your own camera necklace and pixel polka dot t-shirts. Then strike a pose and get ready to have your photo taken in our photo booth. Special photography-focused story time and snacks. Free to Members. NonMembers with CAC admission.  https://contemporaryartscenter.org/civicrm/event/info?reset=1&id=477
Open House- Valentines -Brazee Street School of Glass – 10-5.  Bring your mother, child or loved one to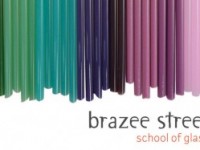 create an original fused glass valentine coaster and create glass art together! Join us between 10am-1pm for an Open House style valentine workshop. We will have custom valentine pattern sheets and glass accessories for your 4×4" fused glass valentine! No experience necessary. Ages 5+. $15/Valentine. http://www.brazeestreetstudios.com/home/classes/sog-kids.html
Joan the Girl of Arc – 2 pm – 4 pm – Carl H. Lindner YMCA, 1425 B Linn Street, Cincinnati, Ohio 45214.  Bring your families and join Sweet Sistah Splash, in collaboration with Cincinnati Playhouse in the Park and the Carl Lindner YMCA, for this Off Hill production of "Joan the Girl of Arc".  Joan the Girl of Arc is such a great story. This Joan is a teenager dealing with an awkward boyfriend, a pesky sister, uncomprehending parents. Suddenly she is called upon to define herself, to articulate her beliefs, and ultimately to act on them.  Free event.  Find more info on their Facebook event page.
ManaTots at blue manatee    Saturdays  9:30am     blue manatee children's bookstore and decafe    www.bluemanateebooks.com 3054 Madison Road Cincinnati, OH 45209 Free, children up to age 4    Stories, songs and fun.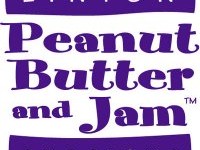 Linton Music's Peanut Butter & Jam Sessions – We've Got the Beat.  10am & 11:30am – Come clap your hands, stomp your feet and learn about rhythm while you feel the beat! The trumpet, piano and drums will provide a variety of musical treats! During PB&J performances, children are invited to sit on the floor, close to the performers, allowing them to be "part of the action." An educational coordinator hosts each concert, leading dances, beat patterns, songs, and question & answer sessions to guide and enhance the experience for children and their families. At the end of the concert, we invite you to meet the performers and get an up-close introduction to their instruments.  $5 for an individual ticket or $15 for a book of 4 tickets; Children under 2 are free! Good Shepherd Lutheran Church 7701 Kenwood Road, Cincinnati, OH 45236  www.lintonmusic.org
Kids + Me: Night Lights – Brazee Street School of Glass. 2:30-3:15 – Know someone who is afraid of the dark? Bring your budding artist to create a one-of-a-kind night light in this introductory class. Students will use our fused glass components to create an original night light of their own design. Make glass art together! All hardware included, ages 5+.  $18/night light.  http://www.brazeestreetstudios.com/home/classes/sog-kids.html
SOG Kids: Mini Kilncast Hearts – Brazee Street School of Glass.  1:30-2:15 – Show how much you care with a one-of-a-kind glass heart! In this introductory class, students will use a variety of Bullseye frits to create two three-dimensional hearts, using a simple kilncasting technique. $18.  http://www.brazeestreetstudios.com/home/classes/sog-kids.html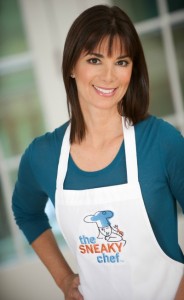 A Taste of Learning with "Sneaky Chef" Missy Chase Lapine – Remke Markets – Florence location-  6920 Burlington Pike, Florence, KY  41042. Noon – 2 PM.  FREE – Open to Public, especially kids!  "Sneaky Chef", Missy Chase Lapine, shares tips on how to 'sneak' great food into your children's meals and getting them to "eat their veggies tonight without a fight!"  Fun and interactive demo,  coloring and face painting.  BONUS… Have your weekly groceries paid for by The Sneaky Chef Foods? Yes! Everyone who attends The Taste of Learning event at REMKEs is eligible to win a $200 REMKE gift card, from our guest speaker, Missy Chase Lapine and the team from The Sneaky Chef Foods. One customer, with a Sneaky Chef Foods product in their shopping cart will be randomly chosen by Missy as the winner. For more information about the "Sneaky Chef", http://www.thesneakychef.com.
Healthy Moms, Healthy Families Expo – Blue Cocoon. 10am-2pm  FREE – Do you want 2014 to be your best year yet? Do you want to make changes, small tweaks, or learn new tips to improve the lifestyle you already enjoy?
Join us Saturday for fun and informative messages for your entire family….all green, all clean. Nutrition, Exercise, Stress, Cleaning.  Sponsored by the Blue Cocoon, your resource for a breastfeeding lifestyle.  www.bluecocoonbaby.com
ALL WEEKEND LONG
Perfect North Slopes ~ Do you love this winter weather?  Take the family to Perfect North for skiing,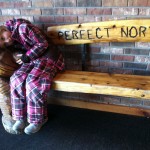 snow-boarding or tubing.  Read this post about Perfect North by FFC's Phyllis M. to see why we love to take our families there.
Avant Garden 2014 Spring Show at Krohn Conservatory opens on Saturday, January 18 and runs through March.  Exotic spring bulbs, fragrant shrubs, and bright annuals are paired with creative recycled displays to create an "avant garde-n" to delight the senses.  Escape the cold, snowy Cincinnati streets and let the warmth and beauty of the Spring 2014 Krohn display take you away to warmer climes!  Adults $4, children (5012) $2 and under 4 free.
Penguin Days at the Cincinnati Zoo and Botanical Gardens.  Bundle up and save a bundle with half price admission and parking. Deal lasts through February 28, 2014.  Visit the zoo website for more info: http://cincinnatizoo.org/events/
Winter Family Days at the Newport Aquarium ::Winter Family Days at the Newport Aquarium are January 7 – February 28.   Tickets can be purchased at the Newport Aquarium, online or by phone.   The Aquarium will open one hour earlier (9 am) on Saturdays & Holiday Weekends through the end of February.  Visit the Newport Aquarium Website for all of the details.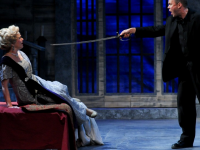 Date Night:  Hamlet at Cincy Shakes The Cincinnati Shakespeare Company is now performing William Shakespeare's Hamlet at their theater in Downtown Cincinnati.  The Cincinnati Shakespeare Company is located at 719 Race Street, Cincinnati.  You can find important details about tickets, shows, parking and more on the Cincinnati Shakespeare Company website.