Have you been at home with the kids a lot this week because of snow days?  There are a lot of family friendly things to do in Cincinnati and Northern KY this weekend!  And, even a couple of date night options!  From the library to the aquarium, we've got the scoop on some great outings for the next few days.
Friday
Presto Paul is Coming to Skidaddles January 24th 2014 7:30pm Skidaddles www.skidaddles.com 5939 Deerfield Blvd hourly rate Presto Paul the most amazing magician is coming to Skidaddles for a fun filled night.  We will enjoy his company at 7:30pm.  Dinner will be served at 6:30 pm and magical activities will be going on all night.  So parents enjoy a night out on the town while your child has the most fun possible on a Friday night.  We are open until midnight with plenty of great things for the kids to do. Amanda Rath amandar@skidaddles.com
Check out a basketball game at Northern Kentucky University when the men face off against Lipscomb at 7:00pm!  Tickets start at $7.  We went last week for the myNKY kickoff and loved it!
Saturday
Brazee Stre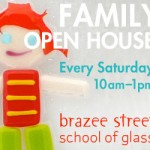 et Studio School of Glass Open House 10:00-1:00  Experience Kilncarving in this family-friendly Open House! Choose from a variety of colored glass tiles, then use fiber paper to design and create a relief impression on your glass, for the perfect functional soap dish. No experience necessary. Ages 5+, $15/tile.
Circus of Sounds January 25, 2014 | 10:30am – Noon Cincinnati Pops, Lollipops Family Concerts www.cincinnatipops.org/lollipops Music Hall Tickets available August 8, 2013 Step right up as "Ringmaestro" JMR and the Pops bring you big-top favorites, including selections from Carnival of the Animals! Erica Minton, 513 744 3354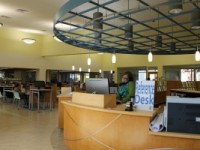 Princesses and Princes, Ladies and Lords :: Dress up in your favorite royal attire and enjoy a royal time. We will make crowns and wands and enjoy a "low tea" just like the Royals.  Ages 5-9.  Covington Branch of the Kenton County library 1:00-2:00pm.
Join the Cincinnati Zoo's Cat Ambassador Zookeepers as they bring a cheetah and several of their other small cat ambassadors to the Erlanger branch of the Kenton County library!
Seating is limited for this event. 2:00-3:00pm.  Free seating tickets will be given to the first 150 patrons starting 45 minutes prior to the event.
Sunday
Sensory Sunday: Stories, Songs and Fun for you and your Little One  January 26, 2013 | 2:00 – 3:00 pm Shalom Family  Gymboree, 6209 Snider Road, Mason, OH 45040 FREE These private interactive play groups take place on the second and fourth Sundays of each month, featuring the popular Miss Meliss, who keeps babies and their parents engaged and entertained with her unique brand of fun. Play dates are open to families in the Jewish community with children two years and younger in which at least one parent is Jewish. The programs are free and always include a snack. Plus, two families will each win a $50 Target Gift Card at every event! Dates and times are subject to change, please check myshalomfamily.org for updates and to RSVP.
Kids' Chicken Soup Coop at the 10th Annual Chicken Soup Cookoff January 26, 2014 | 12:15pm – 2:00pm Mayerson JCC Wise Center, 8329 Ridge Road, Cincinnati, OH 45236 Free Kids ages 3 and older (potty-trained, please) won't want to fly the coop while their parents schmooze and sample soup… Now they can flock together for a "souper" duper, activity packed afternoon. Kids can show off their best moves at the Chicken Dance and DJ Party, take part in story time with the PJ Library, make a craft project and lots more when the JCC Fun Technicians bring their special brand of hands-on entertainment to Wise Center for the day!
All Weekend
Thru January 26th, you can still see The Sound of Music at The Carnegie.  We saw it last week and the kids loved it!
'Testimony of Faith' Exhibit  Through January 26 The Public Library of Cincinnati and Hamilton County ~Free~ This time of year brings a variety of celebrations for religions around the world. Explore their roots with the exhibit "Testimony of Faith: An Exploration of World Religions," on display in the Joseph S. Stern, Jr. Cincinnati Room at the Main Library through Jan. 26.
Winter Family Days at the Newport Aquarium ::Winter Family Days at the Newport Aquarium are January 7 – February 28.   Tickets can be purchased at the Newport Aquarium, online or by phone.   The Aquarium will open one hour earlier (9 am) on Saturdays & Holiday Weekends through the end of February.  Visit the Newport Aquarium Website for all of the details.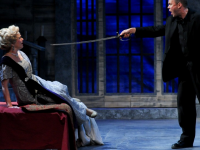 Date Night:  Hamlet at Cincy Shakes The Cincinnati Shakespeare Company is now performing William Shakespeare's Hamlet at their theater in Downtown Cincinnati.  The Cincinnati Shakespeare Company is located at 719 Race Street, Cincinnati.  You can find important details about tickets, shows, parking and more on the Cincinnati Shakespeare Company website.
The Friends of KCPL will be selling nearly new and gently used books, movies and music at prices $4.00 or less.  Proceeds from sale are used to support library programs and services. Sunday, January 19 through Saturday, January 25. Monday through Thursday, 9 a.m. to 8:30 p.m.  Friday 9 a.m. through 5:30 p.m. Saturday, 9 a.m. through 3 p.m. Sunday 1-5 p.m.
Monday
Author Dan Gutman at blue manatee children's bookstore January 27, 4-5 pm  blue manatee bookstore http://www.bluemanateebooks.com/ blue manatee bookstore Free Author Dan Gutman will read excerpts of his newest book, The Genius Files: From Texas with Love and sign copies of his work at blue manatee bookstore.