It's a long weekend for most of us around the tri-state, and if the meteorologists are right it's going to be a snowy and cold one.  That doesn't mean there's not plenty of INDOOR fun to be had this weekend so don't miss out on a good time…just slap on those layers and hit the road!
With the extra day off on Monday comes an opportunity to celebrate the life of Dr. Martin Luther King, Jr.  Cincinnati's 2014 Civil Rights Commemorative March is just the highlight, check the bottom of the post for some great ways to celebrate the day with your kids.
Now on to the good stuff!
FRIDAY
Last day!! blue manatee children's bookstore and decafe is holding a storewide sale from January 10 – January 17. Get 20% off merchandise storewide and 15% off blue manatee boxes with free shipping. In addition, there will be sale tables with deeper discounts and Middle-aged chapter books will be buy 2 get 1 free.
SATURDAY
Mascot Broomball at US Bank Ice Rink on Fountain Square. Time: 11:30 AM, Meet & Greet with Mascots, game begins at NOON.  Cost: Free  Location: Fountain Square – downtown corner of 5th and Vine.  Grab the family and venture down to Fountain Square for the 5th annual Mascot Broomball Exhibition Game. Witness an epic broomball showdown between Cincinnati's favorite mascots. The match is scheduled to last about 30 minutes and promises to be filled with thrills and spills.
Kids+Me: Portraits at Brazee Street Studios  1:30-3:00pm.  "Bring your young artist to Brazee and create glass art together! Use a variety of Bullseye Glass materials to create one-of-a-kind fused glass portraits of yourselves or each other. Students will use our fused glass components to make their unique 6×8" fused glass hanging portrait."
Kids+Me: Snowflakes at Brazee Street Studios.3:30-4:30pm  "Happy New Year! Join us to design and create your own unique snowflake using strips of glass, fused into a one-of-a-kind glass artwork. No experience necessary, all ages welcome."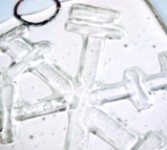 January Family Open House: Kilncarved Soap Dish at Brazee Street Studios Saturdays in January from 10:00am-1:00pm Open House.  "Experience Kilncarving in this family-friendly Open House! Choose from a variety of colored glass tiles, then use fiber paper to design and create a relief impression on your glass, for the perfect functional soap dish."
ManaTots at blue manatee    Saturdays  9:30am     blue manatee children's bookstore and decafe    www.bluemanateebooks.com 3054 Madison Road Cincinnati, OH 45209 Free, children up to age 4    Stories, songs and fun.
Winter Tree Identification at Spring Grove Cemetery, 1 PM.  Meets near the Historic Office near the main gates.  "The middle of winter provides a wonderful opportunity to learn more about the vast collection of trees in the Arboretum.  Our Spring Grove horticulturists will lead a winter tree identification tour through the historic grounds.  The tour will originate at the Historic Office, located just inside and to the right of the main gates.  Look for the tall "Welcome" banner." Event held rain or shine, dress for the weather.  Pre-Registration is required.
SUNDAY
Friends Used Book Sale at Kenton County Public Library – Covington Branch – kicks off on January 19 at 1 PM and runs through January 25 at 5 PM.  Purchase nearly new or gently used books, movies, and music.  Prices range from .25 cents to $4.  Bag sale on the last day.  http://www.kentonlibrary.org/events#/?i=1
Madcap Puppets presents "Aladdin and Friends" at Mayerson JCC, 8485 Ridge Road, Cincinnati, OH 45236.  1:00 pm – 2:00 pm and Free with RSVP.  Popping out from the pockets come hilarious puppets and actors who use the coat as a magical setting for their marvelous tales. With giant puppets and audience participation the stories presented are: Aladdin and the Magic Lamp (Middle-Eastern folk tale) and The Girl and the North Wind (Norwegian).  Visit the Mayerson website for more info.
Third Sunday Fundays at Taft Museum of Art, 316 Pike Street Cincinnati.  Bring the whole family to the Taft Museum of Art on select third Sundays to explore, create, and play. Activities are free and ongoing, so drop in when you have time and stay as long as you like. Monthly Theme: http://www.taftmuseum.org/  FREE. No reservations taken. Information: (513) 684-4515.
ALL WEEKEND LONG



Perfect North Slopes ~ Do you love this winter weather?  Take the family to Perfect North for skiing,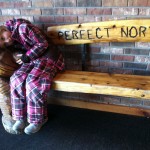 snow-boarding or tubing.  Read this post about Perfect North by FFC's Phyllis M. to see why we love to take our families there.
Avant Garden 2014 Spring Show at Krohn Conservatory opens on Saturday, January 18 and runs through March.  Exotic spring bulbs, fragrant shrubs, and bright annuals are paired with creative recycled displays to create an "avant garde-n" to delight the senses.  Escape the cold, snowy Cincinnati streets and let the warmth and beauty of the Spring 2014 Krohn display take you away to warmer climes!  Adults $4, children (5012) $2 and under 4 free.
Penguin Days at the Cincinnati Zoo and Botanical Gardens.  Bundle up and save a bundle with half price admission and parking. Deal lasts through February 28, 2014.  Visit the zoo website for more info: http://cincinnatizoo.org/events/
Winter Family Days at the Newport Aquarium ~ January 7 – February 28 ~ Kids 12 and under get in FREE (two children get in free with each paying adult).  Tickets can be purchased at the Aquarium, online or by phone.  Head to Newport Aquarium to see Snowball & Snowflake, the two new white alligators.   The Aquarium will open one hour earlier (9 am) on Saturdays & Holiday Weekends through the end of February.  Visit the Newport Aquarium Website for all of the details.
Last Chance for the Holiday Toy Trains at the Behringer Crawford Museum in Devou Park.  With 250 feet of train track, over thirty push buttons, countless miniature buildings, several zooming trains, and a  layer of fluffy fake white snow, the Behringer Crawford Holiday Toy Train provides families with a great day of fun.  The Behringer Crawford Museum is located in Devou Park at 1600 Montague Road.  859-491-4003.  Toy Trains ends  January 19, 2014.  For more information see our post about the Behringer Crawford Toy Train Display.
The 57th Annual Travel, Sports & Boat Show rolls into town this weekend.  Among all of the other offerings there are definitely some family friendly crowd pleasers:
SOPGA (Southern Ohio PGA) seminars (Jan. 17-19): kid friendly and informative for young athletes/golf enthusiasts
Tank seminars, fishing (Jan. 17-19 and 22-26): kid friendly and informative for young outdoors enthusiasts
Dan Armitage, Kids Fishing Fun
Stu Eversole, Fundamentals of Fishing
Keith Johnson, Bass Fishing 101
Hunting Dog Seminars – Bird Down Retrievers (Jan. 22-26): kids have fun watching the dogs perform live
National Wild Turkey Foundation (NWTF) River Valley Longbeards 8th Annual Turkey Calling Contest (January 25 @ 1pm): Youth division (JAKES: 13-17 years old); kids can watch other kids perform in the contest
Hamilton County Parks will have a climbing wall on-site: kids can climb, let go of some energy and have fun
"A Midwest tradition for outdoor and sports enthusiasts, this year's show will feature more than 400 exhibitors representing  boats, marine services, campers, travel trailers, travel destinations and outdoor recreation. The Cincinnati Golf Show® (January 17-19) and Cincinnati Hunting & Fishing Show® (January 22-26) will run in tandem with the Cincinnati Travel, Sports & Boat Show®."  Admission for adults is $12. Adults can save $3 on admission by purchasing tickets at Cincinnati-area Kroger stores. Children (ages 13 and under) are free when accompanied by a paying adult. Wednesday, January 22, is "Buck Night," when admission (children and adults) is $1. Admission to the Travel, Sports & Boat Show® includes admission to the Cincinnati Golf Show® and Cincinnati Hunting & Fishing Show®.  For more information visit: http://cincinnatiboatshow.com/
'Testimony of Faith' Exhibit     Through January 26    The Public Library of Cincinnati and Hamilton County    http://www.cincinnatilibrary.org/press/    The Public Library of Cincinnati and Hamilton County    Free    This time of year brings a variety of celebrations for religions around the world. Explore their roots with the exhibit "Testimony of Faith: An Exploration of World Religions," on display in the Joseph S. Stern, Jr. Cincinnati Room at the Main Library through Jan. 26.
Monday, January 20th is Dr. Martin Luther King, Jr. Day
Check here for the roundup of family friendly activities to celebrate the life of Dr. Martin Luther King, Jr.:
Commemorate the life of Martin Luther King, Jr. by joining the 2014 Commemorative Civil Rights March.  The Freedom March begins at 10:30 AM at the National Underground Railroad Freedom Center, 50 E. Freedom Way.  At Fountain Square you can join the 2014 Civil Rights Commemorative March at 11 AM after a brief inter-faith prayer service, before continuing on to Music Hall for a commemorative celebration at 1241 Elm St., Over-the-Rhine at Noon.  All events are FREE and open to the public.  For more information visit mlkcoalition.org  or  freedomcenter.org.
Celebrate the life of Civil Rights leader Dr. Martin Luther King Jr. at 1 p.m. in the Children's Learning Center at the Main Library branch of the Public Library of Cincinnati and Hamilton County. Children's Theatre of Cincinnati actor Deondra Kamau Means will perform "Martin's Dream," a one-man show that explores the real person behind the historic figure. Afterward, families are invited to make a special inspirational craft.  January 20, 2014 1 p.m. Main Library, 800 Vine Street.  Free.  http://www.cincinnatilibrary.org/programs
Cincinnati Museum Center's African Culture Fest on Saturday Sunday (18&19)
12:00p.m. – 5:00p.m.  Free to the public, parking: $6.  Take a trip around the globe with the Cincy Museum Center at the 28th Annual African Culture Fest, part of its Passport to the World Series. Enjoy samplings of authentic goods and food from a bustling African marketplace, listen to skilled storytellers and watch exciting performances by African drummers and dancers. Event is open during regular Museum hours and is free to the public (if you'd like to go to other parts of the museum, normal entrance fees apply).   Visit the Cincinnati Museum Center website for more info.
There are quite a few activities going on Monday, January 20 at the Public Library of Cincinnati and Hamilton County at various library branches (for information on any of the following programs please visit the website):
Blue Ash Branch Library -1:30 PM- Celebrate a true American hero at 1:30 p.m. during the MLK Day storytime! We'll hear stories, sing songs and make a craft as we discuss the Civil Rights movement and the life of Dr. Martin Luther King Jr. For children ages 6-12 and their families.
Cheviot Branch Library – 2 PM – Reflect on the message of Martin Luther King Jr. by listening to the book "Martin's Big Words" by Doreen Rappaport being read at 2 p.m. during storytime and decorate a word cloud for our bulletin board display at the branch.
North Central Branch Library – 2 PM – Listen to stories about Dr. King and his dreams for the future at 2 p.m. during the "Dreaming with Dr. Martin Luther King Jr." program. Then participate in a balloon launch of your own dreams.
Groesbeck Branch Library – 2 PM – Join us at 2 p.m. for the Martin Luther King Jr. Day celebration with a screening of the movie "Our Friend Martin" and snacks.
Symmes Township Branch Library – 3 PM – Learn more about Civil Rights at 3 p.m. during a celebration of Martin Luther King Jr.'s birthday. Sing Happy Birthday to Dr. King, and then enjoy some crafts and cake.
Bond Hill Branch Library – 4 PM – Celebrate Martin Luther King Jr. Day at 4 p.m. with a special craft.
Madisonville Branch Library – 4 PM – Celebrate Martin Luther King Jr.'s birthday at 4 p.m. with games, stories, crafts, and snacks.