Friday
The Pendleton Art Center is home to the world's largest group of artists under one roof.  Over 200 artists come together at PAC to work and to show their masterpieces.  There are 8 floors of studios to browse, as well as the Studio at 510, the Annex, and the Cafe Studios.  Final Fridays are a fun celebration for the whole family!   The last FRIDAY of each month ~  6-10pm   Pendleton Art Center  1310 Pendleton Street in Cincinnati FREE
Join us in Bellevue at Avenue Brew 7:00pm-9:00pm for a family friendly good time of music by the River Cats and great food.  310 Fairfield Avenue Bellevue, KY.
Saturday
Madison Township's Springfest ~ May 11th ~ 11:00am to 8:00pm  Held on the grounds of Madison Jr-Sr high school in Middletown, Ohio. This is a community Spring festive featuring music, arts, crafts, games, rock wall, basket raffle, food and more.  For more details see their website.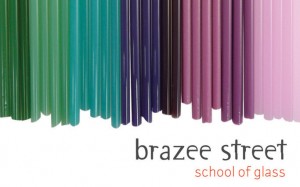 Story Time: The Earth and I Saturday, May 11 1:30pm  2:15pm Brazee Street Studios  at 426 Brazee Street, Cincinnati, OH 45209. $18/student (story and glass included). Bring your little one to create art in our glass art story time! In this session, we'll read "The Earth and I" by Frank Asch. Story followed by a fused glass art activity for your budding artist. Students will use our safe glass components to create 3 fused glass bugs inspired by the story!  Designed for 3-6 year olds.
High School Disc Golf Championships Saturday, May 11, 2013 / 12:00pm – 4:00pm Kenton County Parks & Recreation  at Lincoln Ridge Park.  Cost is $20 per player.  The tournament will consist of one round of 24 holes. On-site registration will begin at 12:00 pm with Player's Meeting at 12:30 pm. Separate divisions for Girls and Boys. Currently enrolled HS students are eligible to compete with ID. Entry forms are available at the bulletin board next to Tee #1. Or, call (859) 525-PLAY (7529) for details.
TEAM FORMAT: Combined lowest score of the Top 5 members of one team will win a traveling team trophy. You MUST have a minimum of 5 players from your school to compete for the team trophy.
INDIVIDUAL FORMAT: Individual player with lowest score will win the Individual championship. Trophies will be awarded to the top 3 Individuals.
Lincoln Ridge Park is easy to find! The address is 420 Independence Station Rd., Independence. From I-75, take the Florence/Union exit. Go east to 2nd stop light (Industrial Road). Turn R. Go to 1303/Turkeyfoot Road. Turn R and go 1/2 mile to Independence Station Road (just past the Marathon Food Mart). Turn L and go 2 miles. The park will be on your L. Or, from I-275, take the Turkeyfoot Road exit and go south about 6 miles to Independence Station Road. Turn L and go 2 miles to the park.
Announcing the 2013 Durr Library Car Show 11:00am-2:00pm!  Awards for Best of Show, People's choice and Librarian's choice.  Entrants are encouraged to bring school supplies to benefit students of Kenton County.  Awards announced at 1pm. Due to limited space, entry cars must be driven to the library.  No trailers please.  Pre-registration required for car owners. Call 859-962-4032 to register your car.  Spectators do not need to register.  Parent Required.  Register: 859-962-4032  Location: William E. Durr Branch, 1992 Walton-Nicholson Road
Family Fun Festival at the William E. Durr Branch library 11:00am-1:00pm Saturday!  Hurry hurry, come one, come all! Step right up and have a ball at the Family Fun Festival! Games and treats galore. A whip cream pie eating contest and more! You wouldn't want to miss the bearded librarian. Or the Florence Community Band musicians. Just bring your ticket to the show. The ticket is a donation of school supplies and nothing more!  Parent Required.  Location: William E. Durr Branch, 1992 Walton-Nicholson Road
44th Annual Duveneck Memorial Art Show Saturday May 11th  12:00pm-5:00pm.  Located at George Rogers Clark Park on Riverside Drive in Covington, KY.  Rain Date: Sunday, May 12th.
All Weekend
Flight of the Butterflies is showing every week until June 27, 2013 at the OMNIMAX at the Cincinnati Museum Center Ticket Prices Vary "The Flight of the Butterflies movie at the OMNIMAX is enlightening & educational for the whole family.
Appalachian Festival May 10-12 Coney Island  Coney Island — See website for Prices  Artisans, Music and more.  For prices, hours, directions and more visit the above link.
Little English Warehouse Sale  May 10, 2013 9:00am-5:00pm & May 11, 2013 9:00am-4:00pm Little English Children's Clothing Hyde Park Plaza 3800 Paxton Ave Everything $39 and under! A classic children's clothing line who specializes in smocked traditional clothing.  All current Spring inventory marked down!  Nothing over $39!
Skidaddles Under the Sea Weekend May 10th and 11th — Skidaddles Mason  5939 Deerfield Blvd Mason Ohio $8.50 an hour Under the Sea Weekend is packed full of fun activities for the kids so parents can enjoy a night out.
Go Dog Go! playing through May 19 2013 A Playhouse in the Park "Off the Hill" production at 25 regional community centers, see the website for locations ~ P.D. Eastman's beloved children's book comes to life on stage! Big dogs and little dogs, black dogs and white dogs and all dogs in between delve into life with gusto, creating a visual spectacle of movement and color for audience members of all ages. The dogs swim and play. They howl at the moon. They ride a Ferris wheel. They sing, dance and climb trees. It all culminates in the greatest Dog Party of them all in this rollicking, musical free-for-all.
International Butterfly Show Through June 30, 2013 at the Krohn Conservatory Cost is $7 adults • $6 seniors • $4 children • 4 & under are FREE! $12 Unlimited Admission Pins. Visit the Krohn Conservatory to see the beautiful butterflies of Morocco, along with gorgeous works of art and flowers.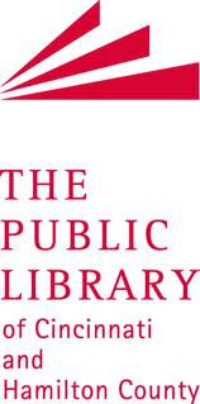 Artists Reaching Classrooms exhibit through May 16 at the Cincinnati Public Library main branch, 800 Vine Street Free The Taft Museum of Art's annual Artists Reaching Classrooms exhibition is on display through May 16 in the atrium of the Main Library. The exhibit showcases art, including painting, photography, digital design and ceramics, created by students from 12 area high schools. The Main Library is open 9 a.m. to 9 a.m. Monday through Wednesday; 9 a.m. to 6 p.m. Thursday through Saturday; and 1 p.m. to 5 p.m. Sunday.
Fine Feathered Friends and More May 3 thru May 28, 2013 Sharonville Fine Arts Center  11165 Reading Road, Sharonville, OH 45241  This photography exhibit by Mike Simpson, local photographer, captures wildlife in nature and is free.