Could it possibly really, truly be a spring-like weekend in the area?  No snow?  No ice? No sleet??!  We aren't holding our breathe but we sure are looking forward to a little warmth and even some sunshine for once!  Get out there and enjoy your weekend…we've got all the info you need to make this a Spring Fun Weekend!
P.S. Don't forget to enter all of our great giveaways right now-
Now let's get to that list!
Friday
You and your favorite doll or stuffed animal are invited to a pizza party with Abby of Abbydid at the Broadhope Art Collective! Make your own play food at Play Food Pizza Party Friday using lots of different materials. When finished, your miniature bestie will be all set to entertain with a pizza in a carryout box, ice cream cones, and juice boxes – all that you create and decorate yourself!   Friday April 5th 2:00pm-3:30pm.  Cost is $20.  All ages welcome and all materials provided.
Saturday
Come join others for the 2nd Annual Celebration of Smiles charity photo shoot at The Baker Hunt Art and Cultural Center, in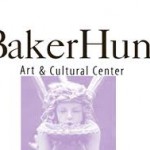 Covington, KY Saturday 10:00am-4:00pm.  Bring your loved ones (pets welcome too!) to have their photograph taken. For $24 you will receive a mini-session and a 5×7 print from the session.  For every $240 dollars raised one child can be provided with a life changing Cleft Palette/Cleft Lip surgery.
This Saturday at Brazee Street Studio's Family Open House bring the whole family to create hanging fused glass bud vases of your own design! Stop by any time between 10am-1pm for this Open House-style class.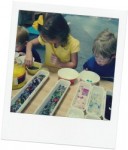 It's Springtime, and the hot shop is growing glass Flower Murrini! Brazee Street Studios has prepared a range of beautiful handmade flower murrini (glass rods with colorful patterns, cut up into pieces) for students to design and create their own set of blown glass paperweights. Murrini have a long tradition in glassblowing, these colorful bits have been utilized in designs for over 4,000 years. Create your own design with murrini, and become a part of history. Saturday 12:00pm-1:00pm, 1:30pm-2:30pm and 3:00pm-4:00pm. Make+Bake: Glassblowing-Flower Murrini Paperweights.
Immerse your imagination in the colors and aromas of spring at Krohn Conservatory Enchanted Forest. Experience firsthand the unique design of An Enchanted Forest, the spring floral show at Krohn.  Adults $3, Seniors $2, Children $1 10:00am-5:00pm.  Check this website for a dollar off coupon!
Visit Sharon Woods Center for 'Nature…No Foolin'  Saturday April 6, 2:00pm to learn all about tricks animals and plants play to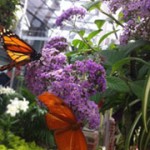 protect themselves.
Would you like to meet and greet three live local owls
and learn more about them?  Come to
Mitchell Memorial Forest
Stone Shelter Saturday 1:00pm-3:oopm for Owl Afternoon.  This is a free event.
It's no joke that gross, yucky and disgusting things happen in nature!  Come to Woodland Mound Seasongood Nature Center for Yuckology to find out if things are really as icky as they sound.  Sunday 2:00pm.  This is a free event.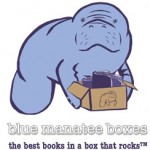 Learn simple German vocabulary through stories and song at German Story Time, also at Blue Manatee, on Saturday 10:30am-11:00am.  This is a free event open to all ages.
Drop in and join Children's Theatre of Cincinnati for a Cinderella story and some dramatic play with our friends from The Children's Theatre of Cincinnati. Hear all about "Disney's Cinderella KIDS", which opens on April 12th at the Taft Theatre. For more information about the show, please go to www.thechildren​stheatre.com.  Saturday 12:15pm-12:45pm for ages 3 and up.  This event is free.
Sunday
Join Emily of Emily Lyn Design at the Broadhope Art Collective to carve own stamping block, then use it to print your own jersey knit scarf. Blank blocks, carving tools, printing supplies, and scarf material will be provided. A few simple designs will be available, or you are welcome to bring your own. Anything of a jersey knit, t-shirt type material is appropriate for stamping, so feel free to bring shirts or other items from home if you'd like to decorate them as well. Carving tools are very sharp. Be forewarned – printing can get messy, so this will be a good day to wear paint clothes! Recommended for ages 14 & up, all materials provided.  Sunday  11:00am-3:00pm  Cost is $35.
All Weekend
Monster Jam rumbles into US Bank Arena for three shows this weekend and they are bringing Grave Digger!!!  First show tonight at 7 PM, Saturday at 2 and 7 PM.  Arrive early and you can get a pit pass for $10 (must have tickets for the 2 PM show).  Get your tickets now! www.ticketmaster.com
Spring Celebration at EnterTRAINment Junction (April 1-May 19) Fun indoor scavenger hunts for families, including bunnies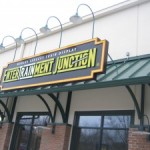 and chicks hidden in the world's largest indoor model train display. Buy a do-it-all admission and get half-off a second admission, plus receive a ticket for a FREE return visit valid until May 19.   7379 Squire Ct., West Chester, OH 45069, (513) 898-8000. (877-898-4656.); Hours: Mon.-Sat. 10 a.m.-6 p.m., Sundays noon-6 p.m. Admission prices start at $9.95. Free parking; more info atwww.entertrainmentjunction.com.
Creative Writing Residency with poet Wendy McVicker at Kennedy Heights Arts Center – April 6th – May 4th, 2013.  Use various forms of creative writing and poetry to explore concepts of dreams, memory, and imagination.  During the 4 week residency, Wendy will meet 2 – 3 times a week with a Core Group of youth ages 10 – 14 to write and share poetry.  Other groups will meet once a week to write, create, respond, and envision methods for artistic collaboration between participant groups.  There are classes for all ages, 5 yrs to 105 yrs!  Call 513.631.4278 or www.kennedyarts.org to register for a creative group.  Welcoming performance and reception with Wendy at KHAC on Saturday, April 6th from 4 – 6pm.  Participation is entirely FREE, as this project is supported by grants from the Ohio Arts Council and the John A. Schroth Family Charitable Trust, PNC Bank Trustee.
April 5, 6 & 7 ~ Kenton County SPRING Clean-Up at Kenton County Public Works in Lincoln Ridge Park! Got junk? Here's your chance to get rid of it ~ FREE! That's right! It's the Kenton County SPRING Clean-Up, which means Friday, Saturday, and Sunday from 8:00 am until 6:00 pm when you'll be able to unload your trash and junk.  Bring your unwanted appliances, trash, up to 4 vehicle tires (with $5 per tire recycling fee), and other junk to Lincoln Ridge Park, located at 420 Independence Station Rd., Independence, KY 41051.  Please note: Hazardous materials and paint will NOT be accepted.  If you are wondering about something you have, and whether or not they can accept it, call (859) 392-1930.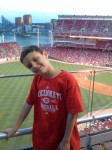 Cincinnati Reds take on the Nationals – Friday at 7:10pm, Saturday and Sunday at 1:10pm at Great American Ball Park.
If you are still looking for adventures around the area make sure to check out this awesome guest post by The Adventure Mom!