Well, officially Spring is here, but you can hardly tell from the cold weather we've had this week!  Despite the crummy weather, there are still plenty of spring celebrations going on around town this weekend, including many Egg hunts and bunny sightings!  Check out our 2013 Easter Egg Hunts, Bunny Sightings & Events post that Kristin put together to find an Egg Hunt in your neck of the woods!
Here's what's going on all weekend long in Cincinnati & Northern Kentucky:
FRIDAY ::
Small Wonders at Woodland Mound ~ Friday at 10 am for toddlers (18mos – 2years).  Come learn about nature and the world around you with crafts, activities and adventures!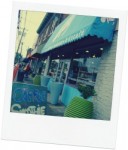 Nature Story Time with Imago: Stories, songs and activities all about nature!  Friday at 10:30 am for ages 2 and older.  FREE!
 Gymboree Story and Play Time: Does your child need a little more action in their day?  Come to Blue Manatee on Friday at 10:30 for stories, songs and activities involving MOVEMENT!  This program is for children ages 1-3, and costs $3.  Call the Blue Manatee to register:   (513) 731-2665. Space is limited. Registration required.
SATURDAY ::

The 6th Annual Yellin' Helen Strike Out Cancer Bowlathon!  Saturday from NOON until 3 PM at the Erlanger Superbowl – Get your team together and bowl to help strike out cancer.  All proceeds to benefit Hospice of the Bluegrass and American Cancer Society.  Raffles, silent auction, split the pot, prizes and FUN!  Check out this post by Amy Q. for all the details on this event.
The Contemporary Art Center's UnMuseum will have having their Family Saturday program from 1 until 4pm and you can make your own book!  Free with CAC Admission, perfect for ages 5-105.  Bring the whole family!  More details on their website.

March Family Open House: Mini Sun Catchers.  Saturday from 10am-1pm.  Celebrate Easter & Spring at Brazee!  Make a festive mini-sun catcher to hang at your house.
SOG Kids: Funky Fish ~ On Saturday 1:30-2:30pm.  Let your imagination run wild and design your own funky fish that you can hang.
Broadhope Art Collective ~ Hop into Spring! Needle Felted Bunny on Saturday from 1 until 4:30pm.  The cost is $40 to create a needle felted bunny.  Ages 12 and up, all materials included, needle felting experience is not required, but can be useful.
Reforest Northern Kentucky at Big Bone State Historic Site! CAN YOU DIG IT?  Saturday at Big Bone Lick State Historic Site in Union.  Many many volunteers are needed  to help plant trees ~ LOTS of trees!  Bring your own shovels and dress appropriately for outdoor work.  The first 200 volunteers to show up will get FREE t-shirts!  There will be refreshments and demonstrations on how to properly plant the trees.  Registration starts at 9:30 and the program will be finished by 1pm.  The annual reforestation event is sponsored by the Northern Kentucky Urban Forestry Council, among many others. Volunteers will be planting trees to restore open areas back to native forest, which will create a habitat for wildlife, help to improve air and water quality, prevent soil erosion, and reduce maintenance costs.

Kenton County Public Library  is having their The Early Childhood Literacy Fair on Saturday from 1-4 p.m. for children up to age 6 and their parents.  You don't want to miss this!  Zak Morgan will be performing, free books for all children, a photo booth, magician, great information for parents and much more!
Happen Inc. in Cincinnati's Northside will have 2 great sessions on Saturday-from 10 AM to 11 AM and then again from 12 PM to 5 PM you can glaze your own teacups, and then from 11 AM to 11:45 AM you can build your own paper boat and race it!  For information please visit Happen Inc.
CSO performance at North Central Branch Library ~ a wonderful musical event for the whole family on Saturday at 2pm.   With a performance by the  Cincinnati Symphony Orchestra's Woodwind Quintet.   North Central Branch Library, 11109 Hamilton Ave.  For more information, call 513-369-6068.
PAWS to Read at the Boone County Library's Main Library on Saturday at 10 am.  Wouldn't your child love reading to a therapy dog?   1786 Burlington Pike, Burlington, 859-342-BOOK (2665).  Call ahead to schedule your time.
Boone County Library, Florence Branch will be presenting Magician Doug Doolin at a show for all ages on Saturday at 11 am.  Do you have a little magician at your house?  Don't miss this show!  7425 US 42, Florence, 859-342-BOOK (2665)
 Manatots: Stories, songs and fun at 9:30am.  For children up to age four (FREE!)
French Story Time:  Saturday at 10:30 am, all ages, (FREE!).  Come to the bookstore and let your children learn simple French vocabulary through stories and song.
SUNDAY ::
Broadhope Art Collective ~Paint a Butterfly with Oberaw Industries on Sunday at 1pm, the cost is $40.  Come make a butterfly using a railroad stake and scraps of metal, then take your masterpiece home to decorate your house or yard!  Ages 12 and older.  Sign up on the Broadhope Art Collective website!
ALL WEEKEND LONG ::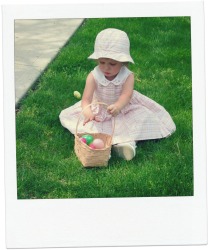 Winton Woods Parky's Farm has an Easter Spectacular going on Saturday & Sunday.  There will be a wagon ride, pictures with the bunny, egg hunt and more!  The cost is $9.25 per person, and reservations are required.  See the Hamilton County Parks website for all the details!
Cincinnati Art Museum :: Check out the Cincinnati Art Museum's Events Calendar for fun stuff to do all weekend long, including tours and art for the wee ones to do on their own!
Kenton County Public Library :: All three branches of the Kenton County Library have fun stuff going on this weekend!  Storytimes, playart, Easter events, spring related activities, anime fun and much much more!  Check out their website for the full schedule!
Cincinnati Museum Center OMNIMAX ::  Have you seen Flight of the Butterflies yet?  This would be a perfect weekend to take the whole family!  It's a fabulous show.  Read all about it in this rev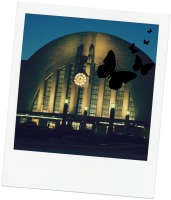 iew on Family Friendly Cincinnati.
Get a taste of things to come at Krohn Conservatory's Enchanted Forest Spring Show!  Bulbs, bushes, blooms, and elf houses…fairytale dreamland!  Open from 10 AM to 5 PM daily.  Check the website for an online coupon.
So what will your family be doing this weekend?