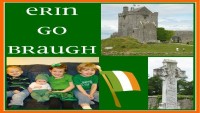 Happy Friday!  Do you have plans this weekend?  We have lots of stuff on the calendar to keep you busy and smiling.   Also, be sure to check out our St. Patrick's Day post with tons of things to do starting this weekend!
Friday
Do your kids love magic?  Don't miss Jason the Great at White's Tower Elementary School in Independence, Kentucky!  The show starts at 7:00pm.  Adult tickets are $5, $2 for children.  This is a fundraiser for the school's drama class.  The school is located at 2977 Harris Pike in Independence, Ky.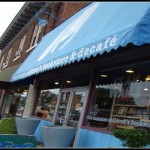 Do you have a child who loves the "NERDS" series or "Sisters Grimm" by Michael Buckley?  Or maybe you, yourself, are a huge fan?  Don't miss author Michael Buckley at the Blue Manatee Children's Bookstore and Decafe at 3054 Madison Road, Cincinnati OH 445209 Friday 4:00pm-5:00pm for a book signing and discussion of these best selling books.  He'll also be reading his new picture book, "Kel Gilligan's Daredevil Stunt Show."  This event is free and for all ages.
Children in grades K-2 can visit the Boone County Library, main branch at 1786 Burlington Pike KY, to celebrate Spring by planting flower seeds to take home and grow. This event requires registration 859-342-BOOK (2665) and begins at 6:30pm Friday.
Join friends from Gymboree as they make stories come alive with songs, movement, activities and parachute play during Gymboree Story and Play Time at the Blue Manatee Children's Bookstore and Decafe.  This program is Friday 10:30am-11:00am for children ages 1-3.  Register at Blue Manatee or by calling (513) 731-2665. Space is limited. Registration required.  The cost is $3.
Saturday
The Blooming Art Show on March 9 will feature works of art by Loveland School Students from grades one through twelve in a variety of media, from watercolor to acrylic, clay, patchwork quilts and more. The show will take place from 4:00pm-9:00pm at Loveland Art Studios located at 529 Main Avenue in Loveland. All proceeds will benefit Granny's Garden School and the art programs at all Loveland City Schools.  Come enjoy games, raffles, a silent auction, appetizers, beautiful art and more.  All children who attend will receive a free packet of sunflower seeds.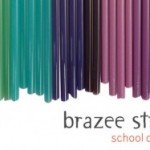 Bring your little one to create art at Brazee Street Studio's SOG glass art story time! This month, read "Hooray for Fish" by Lucy Cousins, then create a fish friend of your own. Story followed by a fused glass art activity for your budding artist.  Registration required. Saturday 1:30pm-2:15pm.
Visit the Broadhope Art Collective  at 3651 Harrison Avenue, Cincinnati OH 45211 for a Cake Earrings workshop Saturday 12:00pm-2:00pm.  Use polymer clays and poly clay additives to texturize clay mixes so they look like cake. Frosting is created with different clays, and then applied to the baked clay pieces and rebaked so they look like miniature cakes. Earring findings are added, and voila! Recommended for ages 12 & up, all materials provided.  Cost is $25.
Children up to age 4 can enjoy ManaTots Saturday at 9:30am.  Join others for stories, songs and fun!  This is a free activity at The Blue Manatee Children's Bookstore and Decafe.
Learn something new at Spanish Story Time at The Blue Manatee Children's Bookstore and Decafe.  Learn simple Spanish vocabulary through stories and song Saturday 10:30am-11:00am.  This is open to all ages and is free.
Like to find cheap books?  Visit the Boone County Scheben Branch library for their used book sale Saturday, all day!
Explore healthy living with fun activities and demonstrations at the Lents Branch of the Boone County Library Saturday 1:00pm-4:00pm during the Spring Into Health program for all ages. Sample a variety of fruits and vegetables and discover some fun ways to get moving with Amanda Magee. Learn about family safety from John Smith of Smith Martial Arts Center. Co-sponsored by Hebron Business Association.  Lents Branch, 3215 Cougar Path, Hebron KY.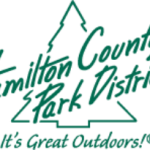 Come on out to Woodland Mound Seasongood Nature Center and discover the joy and magic of outdoor play. The whole family will enjoy building outdoor homes for fairies, gnomes, insects and small animals at the Fairy Houses and Gnome Homes program 1:00pm-3:00pm Saturday.
Sunday
Visit the Broadhope Art Collective at 3651 Harrison Avenue, Cincinnati OH 45211 for Soy Candle Making Sunday, 3:00pm-4:30pm. In this class you will repurpose vintage glassware into beautiful candles.  Kate will guide you through the candle making process, which will include melting and pouring hot wax. The finished product is a beautiful way to upcycle those fun thrift store finds! Recommended for ages 12 and up, 8 & up with a parent, all materials provided.  Cost is $15.
Start the first day of daylight savings time with "Pancakes in the Woods!" Come to California Woods on Sunday 9:00am-1:00pm to eat pancakes and sausage grilled up by our celebrity chefs.  All proceeds benefit California Woods and Magrish Riverland Preserves. Suggested donation is $6 a person. No reservations required. Call 231-8678 for more information.