Snow!  Just what we all wanted for the weekend…right?!  It might be snowing now but that doesn't mean you have to shut yourself at home for the weekend.  There's TOO MUCH fun to be had around the tri-state area!  So enjoy your snow day (if you got one!) today but plan some family fun for the weekend with a little help from your friends at FFC!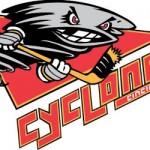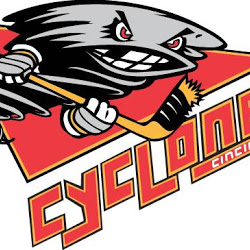 Cincinnati Cyclones go up against the Kalamazoo Wings on Saturday at 7:30 at U.S. Bank Arena and the first 1500 kids through the door receive a free kids jersey tshirt featuring Cyclones forward Garrett Wilson! Details and ticket info at http://www.cycloneshockey.com/
Kilncarved Snowflakes: Family Open House -Are you looking for something creative to do this weekend?  Something that the whole family can enjoy together?  Head to Brazee Street Studios on Saturday anytime between 10am and 1pm and create a hanging snowflake using fiber paper to create a relief in glass.  You will learn about working with glass and go home with a wonderful winter decoration for your house!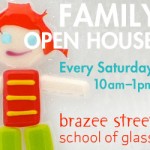 Happen Inc. at 4201 Hamilton Avenue in Cincinnati has SUPER fun and creative things going on all day long on Saturday! They will help you make your own drag racer and have writing workshops too!  Check their events calendar for all the activities, times, dates and details!
Green Acres at the CAC UnMuseum is happening this Saturday from 1 PM through 4 PM.  Create your own artwork using organic materials such as soil, seeds and twigs!   Free to CAC members,  for non members it's the price of CAC admission.  Check out the CAC website for details: http://contemporaryartscenter.org.
This weekend Cincinnati Playhouse in the Park presents THE TRAVELLING JEKYLL AND HYDE SHOW, by playwright Russell Davis. It will be performed at The Arts Center at Dunham on Saturday at 7 PM. Tickets are $5.00 for all seats at the door.
Paint pottery with Starglazers at the Wyoming Recreation Center.  Class runs from 10 AM to 11:30 AM, ages 5 and older.  Call Ann at 513-474-6364 or e-mail at ann@starglazers.com to register for any event.
Drake Planetarium features family show "Flight Adventures" this Sunday at 1 PM.  Includes a make it and take it flight model activity.  Visit the Drake Planetarium website for more details and to reserve seats: http://www.drakeplanetarium.org.
Kenton County Public Library always has so many fun events happening at all of their branches…it's easy to find something fun to do!  This weekend you can find a reading buddy, go to a Secret Agent party, or hang out with others who love anime at the Anime Club.  For details visit the KCPL website: http://www.kentonlibrary.org.
This weekend at the Cincinnati Art Museum you can take part in ARTWorld from 11 AM to 5 PM or take the ARTventures family interactive tour.  Details at the museum's website: http://www.cincinnatiartmuseum.org/visit/plan/calendar
Cincinnati Museum Center has SO many activities, All weekend Every weekend!  Be a Science Sleuth, artist, explore cultures, learn about animals..and the list goes on!  Visit the CMC website for details and times.  http://www.cincymuseum.org.
Hamilton County Parks District has a weekend full of fun events planned from Owl calling, winter crafts and First Full Moon campfire to Winter Tree ID and Animals Alive.  Check out their calendar of events for times and information on registering. http://www.greatparks.org/events/index.html
 How are you spending your weekend?