Sometimes after the hustle and bustle of the holidays, we feel a little let down.  All of the bright lights and tinsel look a little dull, or maybe they are boxed away for next season.  Do you need something fresh and fun to do to kick off 2013?  Are you looking for a way to get the family out of the house and do something exciting?  We have the scoop for you here at Family Friendly Cincinnati!  Though the snow is melting and you may feel a little blah, we'll have you excited to pick one, or several, fun activities from our list of "What's Up This Weekend."  Check it out!
Friday January 4th
My kids love to look at the stars.  Thanks to BeyBlades, they can identify many constellations.  If your family is interested in the stars, the sky and everything else in it, visit Drake Planetarium this weekend for their "Flight Adventures" program.  This is a family show about the history of flight and includes a make it & take it flight model to take home.  Friday 4:00pm-5:30pm.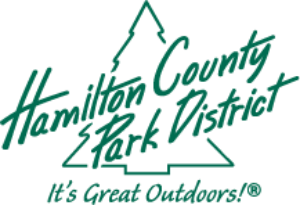 The end of the world has passed and now you have to survive it! Join the Zombie Squad, a group of trained, fully equipped, professional zombie exterminators, and learn how to prepare for any emergency: earthquakes, floods, and zombie outbreaks. All attendees will be entered to win awesome zombie swag! Attend the Zombie Survival Seminar Friday 4:00pm-5:30pm at the Erlanger Branch Library 401 Kenton Lands Road.  The seminar is hosted by zombiehunters.org and is open to everyone in grades 6-12.
Do your children love to learn about animals?  Then Animal Adventures in Glenwood Gardens is for you and your family!  Visit Glenwood Gardens in Cincinnati Friday at 10:45am, 1:00 pm and 4:00pm to learn how animals live in their habitat and compare local wildlife to animals living in other parts of the word. Weather dependent, call (513) 771-8733.  The cost is $2 for admission.
Saturday January 5th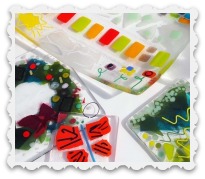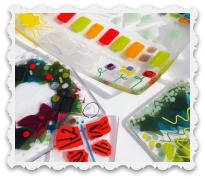 Watch the Cincinnati Bengals at 4:30pm as they take on the Texans! WHO DEY!
Attend the School of Glass at Brazee Street Studios this Saturday 1:30-2:30pm and celebrate Winter by creating your own fused glass snowman! Design and decorate a snowman with moving parts and hang him (or her) up for everyone to see to this January. Click on the link to register. No experience necessary. Age 5+ ($30/snowman)
Visit Glenwood Gardens again on Saturday at 10:45am, 1:00 pm and 4:00pm to learn how animals live in their habitat and compare local wildlife to animals living in other parts of the word. Weather dependent, call (513) 771-8733.  The cost is $2 for admission.
Cincinnati Art Museum Family Frist Saturday! Time travel your way through the Art Museum today at Family First Saturday, FREE, 12-4pm! Visiting artists, story time, New Orleans jazz, time capsule-making, and a performance by Dramakinetics – time flies when you're having fun!
Choose a design and make a paper string puppet at Happen Inc. during Open Studio time this Saturday 10:00am-5:00pm. Come work on projects at your own pace. We'll supply the materials, and you supply the creativity. 4201 Hamilton Avenue, Cincinnati Ohio.
Sunday January 6th
Reading to real dog companion improves reading skills and dogs make great listeners! Come to Puppy Tales Sunday 1:00pm-3:00pm where all participants will receive a certificate. Raffle tickets can be earned each month for a give-a-way of toy reading companions in June. Find out how you can participate and possibly win. Grades: 1 – 6 Register: 859-962-4077 Location: Mary Ann Mongan Library, 502 Scott Boulevard, Covington.
Visit Glenwood Gardens again on Sunday at 1:00 pm and 4:00pm to learn how animals live in their habitat and compare local wildlife to animals living in other parts of the word. Weather dependent, call (513) 771-8733.  The cost is $2 for admission.
Please join Clifton Cultural Arts Center this Sunday from 6:30pm – 8:30 pm for Artifact: Art Altogether. Help turn the building into an architectural canvas! In celebration of exceeding the 2012 campaign goal, the Arts Center is partnering with video artist, C. Jacqueline Wood, to capture the art, warmth and community happening inside CCAC.  They need your personal masterpieces, love letters, or doodles—the sky is the limit (literally)! Download the template (http://www.cliftonculturalarts.org/upcoming-exhibits.htm), express yourself, and send it back to CCAC. Then come for the opening of this special two-night only installation to see your creation three stories high! Bundle up and bring a lawn chair. The hot cocoa is complimentary, and Waffo Truck and Fireside Pizza will be there selling tasty dinner. If you can't make it to the opening, you can still drive or stop by from 6:30pm – 8:30pm on Monday night to see it.
All Weekend
In celebration of the New Year, the US Bank Ice Rink has decided to extend its hours of operation for the remainder of the week. What does that mean for you? It means more time to skate, more time for fun and more time to enjoy what's left of your winter vacation. Please note that the newly adjusted hours are only in effect from January 3 through January 6. In addition to longer ice rink hours, skaters can still enjoy 2-for-1 skate admission and rentals every Monday through Friday, until 5pm. EXTENDED HOURS OF OPERATION:  (Effective January 3 – January 6 ONLY) Thursday: 10am – 8pm   Friday/Saturday: 10am – 10pm    Sunday: 10am – 6pm   The US Bank Ice Rink is open to skaters of all ages. Admission and skate rentals are $3 each. Family Skates US Bank Ice Rink on Fountain Square Sundays, January 6 – February 10, Noon to 6pm Free admission for kids under 12, courtesy of the Aubrey Rose Foundation. Skate rentals are $3.
Keep the holiday spirit going by visiting the Behringer Crawford Museum Holiday Toy Trains exhibit.  This layout features Lionel trains and Plasticville with more than 250 feet of track. Patrons welcome to operate more than 30 accessories from buttons on layout.  This dispay is open through Jan. 13.  Hours are Monday thru Friday 10:00am-5:00pm and Sunday 1:00pm-5:00pm.   $7 Adults and $4 Children (ages 3-17).
This Friday marks the return of Winter Family Days at the Newport Aquarium.  This means 2 FREE kids' admissions with each adult ticket purchase.  This is a hugely popular event among families. It's a great way to entertain the young ones at a time when it is too cold to play outside. And it is easier to navigate when you can avoid the big crowds of summer.  Mighty Mike will be leaving soon, so this special offer makes it a perfect time to let your children see him eye-to-eye!  Make sure you check the Aquarium's website for calendar details, as there are limited times during which strollers are prohibited.