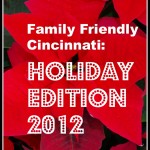 It's the last weekend before Christmas and there's plenty of holiday festive fun to experience in the Tri-State.  Whether you enjoy caroling, trains, pictures with Santa, or live performances of a holiday classic, The Nutcracker, we've got a list of events to keep you entertained.  We want to wish you a very Merry Christmas and hope you enjoy peace and joy this holiday season. Also, it's not too early to be thinking of New Year's Eve plans check out Karen's fab post on local New Year's Eve events for families.
Friday: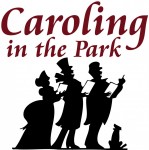 Caroling in the Park – Washington Park – Dec. 21 – 6pm & 7 pm (also on Sat. Dec. 22).
Caroling with Miss Katie – Blue Manatee Children's Bookstore – all are welcome to join in for some festive holiday singing – 6pm – FREE!
Winter Solstice: Festival of Lights – Cincinnati Museum Center – Visit the Rotunda and learn about holidays like Hanukkah, Diwali, & the Chinese New Year. The events in the Rotund are free – 11am – 2pm.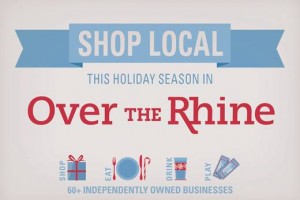 Final Friday Before Christmas – Shop Over-the-Rhine for those last minute gift ideas in a festive environment with extended hours at merchants. Pick up unique, locally-sourced gifts at the stores and galleries, and celebrate the season at your favorite restaurants and bar. If you shop later in the afternoon, have dinner at one of the great local restaurants (Senate, Lavomatic, A Tavola, Venice on Vine and more) then check out the "Luminaries on Vine" that will be shining from 6-9pm.
Family Art Party – Make a Gingerbread house with the family from 6:30-8:30pm at Pop Revolution Gallery in Mason. $35/project.
Saturday: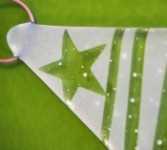 Brazee Street Studios – Family Open House: Sandblasted Ornaments – Dec. 22 –  10:00am-1:00pm Open House – Cost: $15/ornament. Looking for a fun family activity for the holidays? Need that one last-minute holiday gift? Join us to design your own glass ornaments, we'll sandblast the designs for you, and you can take them home the same day! All ages welcome, no experience necessary.
manatots – Blue Manatee Children's Bookstore – free story time for little ones (up to age 4) – 9:30am.
Photos with Santa – Happen, Inc. – Bring your cameras to get some pictures with Jolly Old St. Nick from 11am-5pm.

Santa's Workshop – Washington Park – "Santa and his merry band of Elves will be spending time in Washington Park making gifts, ornaments and other fun creations from 1pm to 3pm. Bring your family, bring your wish lists, but most all–be sure to bring your cameras!" Caroling in the Park is at 6 & 7 pm.
Spirit of Christmas Tours with American Legacy Tours – Dec.  22.  Enjoy church and holiday history tours in Over-the-Rhine with some of the best tour guides in the city!   Check out the the photo video tour I compiled from last year to get you in the spirit.
Santa loves Izzy's Reubens!  – Izzy's in Florence will be hosting a lunch with Santa from 12:00 to 2:00pm on Saturday Dec 22.  Its also Kids Eat Free Day*.  Be sure to bring your camera! – *1 free kids meal with each paying adult.

Tuba Christmas Concert – Newport on the Levee – FREE – 3-4pm.  If you play an instrument in the tuba family, you are welcome to join in – just head over earlier for registration and practice – click here for more info.
Cincinnati Cyclones vs. South Carolina – Calendar night (free calendar for first 2500 fans) and $1 hot dogs. Doors open at 6:30pm and puck drops at 7:30pm.
Sunday: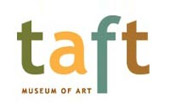 Taft Museum of Art – FREE admission on Sundays – see their Antique Christmas display and enjoy a yummy lunch in their cafe.
Dickens Carolers – Newport on the Levee – FREE – 6-8pm (also on Dec. 24 from Noon-3pm).
All Weekend Long: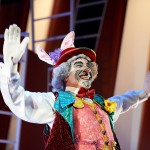 Alice in Wonderland – Ensemble Theatre of Cincinnati – Some of the FFC contributors attended a showing of Alice in Wonderland and we all loved it – the costumes are wonderful, the songs are delightful and the ETC cast brings this classic tale to new life.  Great family show through Dec. 30. Click here for Karen's post and why she loved the show.
Ballet Theatre Midwest – The Nutcracker – Dec. 21-23 – Held at St. Xavier High School – tickets are $20 for adults, $15 for children under 12 and senior citizens 65 and older. High school and college students with a valid student ID can purchase $12 tickets at the theater box office prior to Friday night's show time only. Tickets can be purchased by calling BTM at (513) 520-2334 or by visiting www.ballettheatremidwest.com.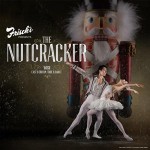 Cincinnati Ballet – Frisch's Presents  The Nutcracker – Dec. 15-24 – Aronoff Center for the Arts.
Comboni Missionaries 65th Annual Nativity Display – after you can visit the Comboni Mission Museum and see international nativity displays.  1318 Nagel Road, Cincinnati, OH 45255 – open nightly from 6-9pm through Dec. 30 (Closed Christmas Eve and Christmas Day).
EnterTRAINment Junction – Christmas Journey – Nov. 17 – Dec. 31 (closed on Thanksgiving & Christmas Day). " Take a "Journey to the North Pole", where you can can meet Mrs. Claus and Santa himself. The Junction also offers some beautiful winter train displays that are FREE to the public.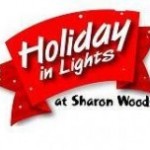 Holiday in Lights & Santaland – Sharon Woods – The Hamilton County Park District puts on a festive drive through holiday light display every year at Sharon Woods. Holiday in Lights runs Nov. 16 through Dec. 31 and is $12/car (get a $2 admission coupon by clicking here). Santaland is FREE and is open from Nov. 23 through Dec. 23.  Get out of the cold and warm up inside the Sharon Centre – kids can get a photo with Santa (photo packages available for purchase), enjoy Mrs. Claus's bakery, play in the indoor play area, and enjoy live entertainment (Dickens Carolers, Holiday Kids Elf Show, Scrooge, Everett Green the Talking Christmas Tree).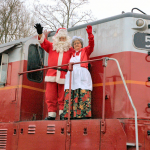 LM&M Railroad – North Pole Express – Dec. 22-23 – Hop aboard the LM&M railroad for a festive holiday train ride. "Visit with Santa and Mrs. Claus, be entertained by Santa's Elves and enjoy a cup of hot chocolate and a holiday cookie" (from LM&M website).
Shiloto's Elves at Newport on the Levee –  Come visit the elves that have been entertaining the children of this area for generations!  Tickets are $7 per person (children under 3 are free) and the hours are: Sunday through Thursday 11AM-8PM  Friday & Saturday 9:30 AM-8:30PM.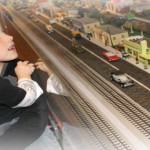 Behringer CrawfordMuseum – Holiday Toy Trains – ongoing train display through Jan. 13 – $7/adults, $6/seniors, $4/kids 3-17.  On Dec. 23 at 2:30pm, they will have a reading of the Polar Express (RSVP for this – included with admission). Read more about the trains on Katie's post.
Holiday Junction featuring the Duke Energy Trains – Cincinnati Museum Center – ongoing through Jan. 6, 2013.   If you're a Duke Energy customer, you are eligible to get 2 adult and 2 child admissions for free to see the trains.  Click here for more info.  Tickets only valid through Dec. 24.
Trains, Trestles & Traditions – Krohn Conservatory – opened daily from 10am-5pm – Get $1 Off Krohn Coupon on their website –  Admission Fees: Adults $6.00 / Seniors $5.00 / Children $4.00 (4 & under Free).  Don't forget your cameras.
Ice Skating on Fountain Square – Get your hats, mittens and warm coats and get ready to lace up your skates for some ice skating fun on Fountain Square. Open daily and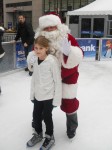 Santa Skates on Dec. 22 & 23 from Noon – 1pm. $3 admission and $3 skate rental – they have a 2 for 1 admission deal if you skate before 5pm Monday – Friday.