Here at Family Friendly Cincinnati  we know we are biased about our City. We truly feel that Cincinnati is a great place to raise a family and love living here. As we enter into the gift-giving season, one of the things we've been thinking about are Cincinnati-themed gift ideas.  Among the ones on our list? blue manatee boxes' new children's book gift box, the CincinnatiBox.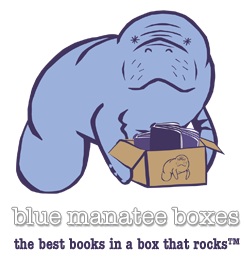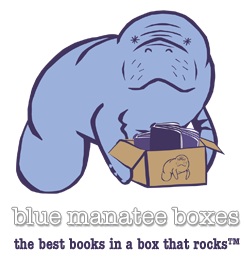 Designed for children ages 3-6, the CincinnatiBox celebrates Cincinnati's favorite authors and illustrators and features popular picture books by Loren Long, Will Hillenbrand, CF Payne, and Louise Borden. The boxes are customizable to the age and interests of the child receiving the box and are available in 3-book collections for $65 and 6-book collections for $115.  For those of you wanting to send a Cincinnati-themed gift to a special someone outside of Cincinnati, they can be shipped to anywhere in the US (shipping included in price) or for those of you giving one to someone right here in the Tri-State, they can be picked up at blue manatee children's bookstore and decafe in Oakley for a $10 savings.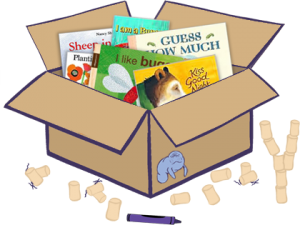 blue manatee boxes were developed by local pediatrician and blue manatee children's bookstore and decafe owner, Dr. John S. Hutton and art educator Kelli Gleiner and were designed to spur togetherness and "old-school" fun as a healthy alternative to screen time.  The boxes encourage us all to celebrate creative, one on one play with our children.
From blue manatee boxes
True to the wisdom that young children often like the box better than the gift it contains, blue manatee boxes™ packaging is designed to be played with as part of the gift – eco-friendly, "old-school" fun. Age-appropriate "User Guides" suggest creative activities such as robot-building and tea parties. Custom gift enclosures feature original "boxy" artwork by authors and illustrators whose books are featured, including Loren Long's Otis the (box) tractor.
Want to learn more? You can download an order form for a CincinnatiBox on the blue manatee bookstore website. Also, you can visit the blue manatee boxes website or check out blue manatee boxes on on Facebook  to learn more.
Disclosure: FFC's Shannan works for blue manatee children's bookstore and decafe and from time to time shares their news here on Family Friendly Cincinnati.