Friday & Saturday –> Morgan's Haunted River Paddle or Die: Morgan's Ft. Ancient location (5701 St Route 350, Oregonia, OH 45054) invites you and your family to hike through the Forest of Lost Souls on your way to a short guided raft ride on the Haunted River….who knows what lurks in the mists on the river? New this year is Zombie Island. This is fun for families, BUT……due to some of the scary imagery, this event is recommended for kids ages 7 and up. Parents can use their own discretion for younger kids. All children 17 and under must be accompanied by and adult.
Take a stroll through Haunted Covington while experiencing the thrills and chills. Our own Amy Q tells you all about this fun event in her post. Walks are $20 per person and happen each Friday and Saturday evening in October and happen at 7 and 9:30 pm.
Kenton County Parks & Recreation presents the Haunted Halloween Trail on Friday from 7-11pm (last group to go through the trail will be at 10:30) – at Middleton-Mills Park, on Mills Road between Taylor Mill and Independence. One Night of Fright, the Haunted Halloween Trail, is a spooky, creepy quarter mile trail filled with frights. Don't stray from the path! Admission is EITHER a non-perishable food or personal care item donation for Senior Services of Northern Kentucky OR $1 per person to help KCP&R off-set some of the costs involved in presenting the Trail. Snappy Tomato Pizza will be on hand selling pizza slices.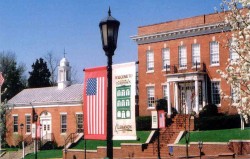 The Warren County Historical Society offers Ghost Tours on Friday from 8:30 to 10:30 pm. Hear and see what happens when history and the paranormal unfold. Your guided tour will visit all the hots spots inside Harmon Hall, recounting recent encounters with the paranormal. Guests may bring one small hand held device such as a camera, voice recorder or "ghost meter." Cost is $20 per person in advance. Call 513-932-1817 for your reservation.
The Great Pumpkin Run is a 5k adventure trail run on Saturday, starting at 8 a.m. Celebrating everything that is great about Fall, the run takes place on gorgeous trails and finishes through the corn maze. Afterward, there is a great post-race celebration with music, food, cider, pumpkins, and farm activities. Although the race itself is ages 14+, they are encouraging families to come and enjoy the festive atmosphere. Children and adults can participate in the costume contest and there will be endless activities for everyone to enjoy.
The Early Childhood Education Symposium will be held at The Summit Country Day School, 2161 Grandin Road, Hyde Park, on Saturday from 8:30 a.m. – 1: 30 p.m., Saturday. Registration begins at 8 a.m. The symposium is free and open to the public. Walk-ins are welcome. RSVP: Call 871-4700, Ext. 261 or register online at www.summitcds.org
Come cheer on (or join) our own Karen in the Countryside YMCA Mud-o-Ween on Saturday starting at 10 a.m.
Whole Foods Market Cincinnati hosts Kids Can Cook Too! every Saturday at 10am.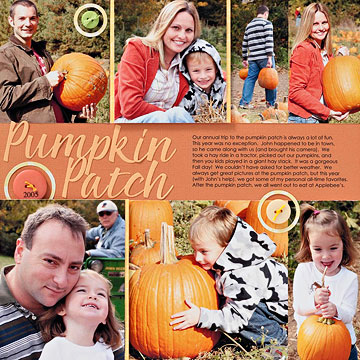 The Kenton County Homemakers will present a Halloween Scrapbooking Party on Saturday, beginning at 9:00 am and running all day until 5:00 pm at the Kenton County Cooperative Extension Service Marshall Road location. Cost is just $25 and includes breakfast and lunch. Come spend the day scrapbooking with your friends. There'll be Auctions, Door Prizes, Goodies Bag; Costumes (optional but encouraged), Vendors, Hot Seat, and Share Table. All proceeds will go to the Homemakers Scholarship Fund. Bring a non‐perishable food item for a local food pantry for opportunities to acquire more tickets for more wins. The KCCES is located at 10990 Marshall Road Covington, KY 41015. For more information, call (859) 356-3155. Seating is limited.
A Fall Festival, sponsored by the 4H Leadership Council, will follow the scrapbooking event. Get ready for Halloween fun, games, karaoke, food, and of course… CANDY. Admission is one non-perishable food item. This fun event has been planned, executed, and advertised by all 4H Leadership school clubs in Kenton County. The Fall Festival will begin at 5:00 pm and run until 8:00 pm at the KCCES, located at 10990 Marshall Road, Covington, KY 41015. For more information, call (859) 356-3155.
Madonna Manor Pumpkin Harvest Festival is Saturday from 1 to 3pm in Villa Hills. Enjoy hayrides, pumpkin patch, trick or treating, refreshments, crafts and games at this free festival.
Brazee Street Studios hosts its Family Open House Saturday from 1-3pm. Celebrate Autumn and the Halloween season. Bring the whole family to create their own Jack-O-Lanterns in fused glass. Design and decorate works of art using our glass accessories, that you'll be able to hang for years to come. Create art together. All ages welcome. No experience necessary. Cost is $15 per jack-o-lantern.
Family Saturday at the Contemporary Arts Center is a program targeted for ages 5-10 and their parents/caregivers to give them a fun way to experience contemporary arts. This Saturday from 1 to 4 p.m., join the CAC in celebrating the opening of the newest UnMuseum installation Come Follow Me by artist Casey R. Millard. Casey will lead an art activity for the families to create their own stories.
On Saturday, you can join The Great Pumpkin Races, held at Middleton-Mills Park, beginning at 1:15 pm. Register between 12:00 and 12:45 pm to compete. Bring your own pumpkin to race (alterations other than painting) and visit with a zookeeper from the Cincinnati Zoo. The address is 3415 Mills Rd., Covington, KY 41015.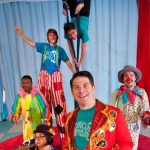 On Saturday, Mojoween Haunted Circus will be hosted by Circus Mojo. It's a fun-filled performance followed by an interactive workshop with the funniest clowns in town. The circus starts at 3pm at the Ludlow Theater, home of Circus Mojo. Cost is $3 for children and $5 for adults. A hilariously good time for the whole family!
North Cincinnati Community Church holds its Fall Festival on Saturday from 4:30 -8:30 p.m.  The event includes free balloons, carnival games (kids can win tickets to trade in for prizes), inflatables, music, hay rides, face painting and a cake walk. The Deerfield Township Fire Department will be onsite with one of their trucks. The festival offers free food as well as booths with food items for purchase, a silent auction of hand-crafted items, and live musical talent (local musicians) beginning at 7 p.m. Located at 6170 Irwin Simpson Road in Mason.
Boone County Parks is proud to present the 23rd Annual Jack-O-Lantern Contest & Walk. This year's event will be held on Saturday at the Boone County Arboretum at Central Park from 7:30 to 9 p.m. Enter your carved pumpkin in the Contest, then come to the Walk and see it displayed on the trail that night. There will be Halloween T-Shirts awarded to winners in each category. This is a non-scary event for all ages. For contest rules, go to the Park's website or contact the Parks Office at 859-334-2117. Rain Site: Boone County Fair Grounds at the Floral Hall. Contest Drop Off will be on Saturday from 8:30 a.m. – 9:30 a.m. at the Central Park Concession Building Basement. ($1 entry fee).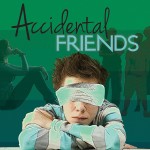 Cincinnati Playhouse in the Park's production of Accidental Friends performs at the Mayerson JCC at 1 p.m. on Sunday. This performance is free and open to the entire community. Accidental Friends is a hilarious comedy geared for kids ages 7 and up, and their families. It is a story about Jonathan, Hilda and their unique friendship. Jonathan loves sports and hanging out with his close circle of friends. When he is sidelined by an injury that leaves him temporarily blinded, the only classmate brave enough to visit him in the hospital is Hilda, a quirky loner. Her amusing letters and relentless encouragement help him heal, while teaching him valuable lessons about the importance of looking beyond appearances. When Jonathan returns to school and turns his back on Hilda, they both learn about true friendship in this funny and moving production. Recommended for grades 3-6.
Findlay Market Fall Food Festival is free and takes place, rain or shine, on Sunday from noon to 4 pm at historic Findlay Market. Plan to wander the market and enjoy the seasonal displays and specialty foods. Live music will be provided by Ghost Trees in the Over-the-Rhine Biergarten, by Anna and Milovan on EssenStrasse, and by StarDevils also on EssenStrasse. There will be cooking demonstrations and a pie-baking contest as well as entertainment by the Cincinnati Circus Company. Children under 12 accompanied by a parent can take part in the I Spy Scavenger Hunt hosted by Daisy Mae's at the Race Street end of the market house. In addition to the free activities, adults may enjoy wine tasting at Market Wines or beer from the Biergarten. Visitors may also want to reserve a spot for a Taste the World at Findlay Market food tour offered at either noon or 2 pm. A $15 ticket entitles the participant to a 90-minute escorted walking tour of the market while enjoying samples from six specialty merchants.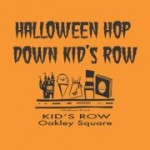 Halloween Hop Down Kid's Row at blue manatee children's bookstore is Sunday from 2 to 5pm. Wear your costume and Hop down Kids' Row to get treats from blue manatee, The Spotted Goose, Aglamesis, and King Arthur's Court. With a $10 or more purchase from each store, you'll be entered to win a Grand Prize package from all four stores.
If you're looking to head out to the country this weekend to take in a fun Fall Farm (say that three times fast!), then be sure to click the link to check out all of the great suggestions Kristin G. has for you and your family.
Ohio Renaissance Festival — "Queen Elizabeth and over 150 costumed characters invite you to this 30-acre re-created 16th Century English village this weekend where you can enjoy over 400 years of fun in a single day! Featuring nearly 100 shows daily on 11 stages, over 135 unique arts and crafts shops, hearty food and drink fit for Kings, games of skill and human-powered rides to amuse all ages, the Ohio Renaissance Festival offers something for everyone." 10:30am-6pm in Waynesville, OH – Purchase tickets on-line to save money.
When not blogging for Family Friendly Cincinnati, you can find Susan writing at her personal blog,Working Moms Against Guilt.