As always there is SO much to do this weekend…especially with all of the awesome Fall activities now getting into full swing (and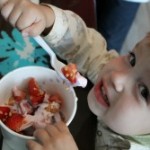 if you want a list of nothing BUT fun fall activities check out this post by Shannan B).   Also, don't forget to enter to win Kocanut Joe's Frozen Yogurt over at this post by Katie S!
Without further ado, here is what's happening in the Tri-State this weekend!
FRIDAY
Friday you can see a movie in the park compliments of the West Chester Fire Department!  Keehner Park's amphitheater hosts Dr. Seuss' "The Lorax" FREE!  Bring seating and your appetite…popcorn and drink are provided.  Friday, Fri, Sep 28  8:30 p.m.- 10:30 p.m.
Music Time Fun at Stonekry Resale Books on Beechmont Ave-Join Mrs. Boppins for storytelling and fun. She'll delight you with her enchanting stories, sense of humor and  delightful English accent.  Friday Sept. 28 11:30 a.m. This is a free event.  Go to www.stonekry.org for more information.
Families will enjoy Union Centre's newest annual fall event. Enjoy an upscale festival filled with local food, art, libations and music.  Union Centre, West Chester September 28-29, 2012.  For more information visit their website at www.unioncentrefestival.com or their Facebook page.
The 25th annual Greater Cincinnati Kitchen, Bath & Remodeling Show returns September 28-30 at the Duke Energy Convention Center.  You can read all about the show here.
Fitton Family Fridays Kicks Off with The Sword in the Stone at the Fitton Center in Hamilton, Oh.  Reception starts at 6:30 PM, show starts at 7:30 PM.  Adult ticket cost: $10 for members; $12 for non-members-Children under 16 are FREE with purchase of adult ticket.  Presented by ArtsWave.  More info at the Fitton Center website.
SATURDAY
You only have TWO weekends left to mosey on up and have a sarsparilla at the Old West Festival!!
Grab the whole family and head to Brazee Street Studios Saturday between 10am – 1pm  and have fun creating a one of-a-kind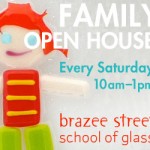 fused glass standing portrait!  Cost is just $15 each.
Young chefs can head to Whole Foods Market Cincinnati Saturday at 10am for Kids Can Cook Too!
Visit Bonnybrook Farms in Clarksville, Ohio this Saturday and Sunday, September 29 and 30 from Noon – 5:30 p.m. ,  for the Bonnybrook Farms Barnyard Festival.   'Fun on the Farm' activities include "Pick your Own" Pumpkin Patch, Adventure Hayride with professional theater actors, Clodhopper Golf, Crazed Corn Maze, Pony Rides and much more!  Barnyard Festival Activities include a Barnyard Hunt, Fishing Derby and Guess the Weight of the Gianormous Pumpkin.  Visit the Farm Kitchen Café and enjoy an apple dumpling, pumpkin pie or caramel apple!  All this and MUCH more!
You still have 4 fun filled weekends left to visit the Ohio Renaissance Festival!  This weekend is Romance Weekend.  Take your sweetheart and woo him or her Renaissance style!
Entertrainment Junction's Jack O'Lantern Junction runs through Oct. 31! Walk-thru a trick or treat maze and see kid friendly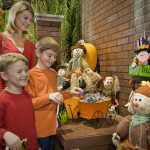 ghosts, skeletons and more. Stop and color, or see Halloweenville , a miniature animated display. Plus come and enjoy an Pumpkin Patch, where kids get a free mini pumpkin and  two outdoor kid's train rides themed for the Halloween season.
Saturday afternoons in October, Happen Inc. will host fun art activities, games and food in the park. The activities are free and open to all ages. Don't miss the activity tent, treats, and surprises as Queen City Art Camp celebrates art and families in Northside!  3 pm to 5 pm Saturdays at Fergus Park.  For more information visit their Facebook event page.
Have lunch with Curious George and Cat in the Hat at the Fall-O-Ween Festival at Coney Island on September 29 & 30th at 11 AM.  More info at ConeyIslandPark.com
On Saturday Lebanon, Ohio hosts the 30th annual Country Applefest!  The streets of downtown Lebanon will be filled with homemade crafts, great food, and entertainment.   Event goes on rain or shine.  FREE admission.  More info at countryapplefest.com.
Warren County Historical Society presents a Civil War Encampment on September 29 and 30 at the Glendower Historic Mansion at 105 Cincinnati Avenue in Lebanon.   Event times are 10 a.m.-5 p.m. Saturday  11 a.m.-4 p.m. Sunday.  See an authentic Civil War soldier's encampment including a field hospital, signal corps, canon, drills and much more. Free admission to encampment but admission is charged for a tour of the house.  More info on Warren County Historical Society website.
Saturday at the Newport Aquarium from 11 a.m. to  3 p.m. the first 500 children will receive a FREE child safety ID kit that parents can keep on hand for emergencies.  Children will be fingerprinted on site and have a digital photo taken and printed out to put inside their ID kit.  There will also be a  Special weekend Shark Ray feeding  at 12:30 p.m. in the theater.
SUNDAY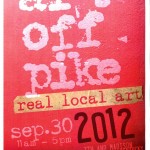 On Sunday Covington hosts 2012 Art Off Pike bringing together a wide variety of artists whose works will be on display and for sale in an urban setting in the heart of Covington's downtown. Stroll historic Seventh Street where artists stalls line up from Madison to Washington Street. Children will find a cornucopia of art activities in 'Picasso's Playground', hosted by Covington's many arts non-profit organizations including the Carnegie Visual and Performing Arts Center and Baker-Hunt Art & Cultural Center.  Sunday, September 30 from 11-5 PM.  Visit their Facebook page for more info.
Sunday from 2-6 PM, Miami Middletown is hosting their MUM Family Fun Fest. Admission is FREE, carnival games are just 25 cents, live music, and kids and teens costume contest at 4. There is also a Scavenger hunt and free bouncy houses.  Says FFC's Kandi B-"It's a really good time!"  More info at the Butler County visitor's bureau website. 
Celebrate the 60th birthday of Mr. Potato Head with the Durr Branch of the Kenton County Public Library!  Enjoy Potato Head games, crafts and treats!  Potato Head Party registration required.  Ages 3-12 years.  Sunday, September 30 at 2 p.m.
Celebrate the fall holidays with a baby animal petting zoo, playground fun, crafts, story time, and a snack at the Mayerson JCC on Sunday Sept. 30 at 10:30 AM.  More info at mayersonjcc.org.
On Sunday at the Newport Aquarium the first 200 kids will receive a McGruff Internet Safety packet. This packet includes twelve pages of fun interactive guidance for parents and their children to learn together about safe and appropriate Internet use by kids.
Concerts by the Lake continue at Voice of America Park in West Chester this Sunday.
Cincinnati Family Magazine has launched it's annual "Best of" poll. If you plan on submitting an entry form and you find Family Friendly Cincinnati helpful, we would be EXTREMELY appreciative if you would consider listing us in the BEST PARENTING RESOURCE category. Cincinnati Parenting Magazing "Best Of" poll.