What are you doing this weekend?  Hanging out with Thomas the Tank Engine?  Watching a gun fight at the Old West Festival?  Meeting children's authors at a book signing?  So many choices!!  We have a list of fun filled family friendly activities for the weekend….try saying that three times fast!  Check it out . . .
Friday
T
he Cincinnati Art Museum hosts Culture Kids "Color Me Crazy" 10:00-11:30 and 2:00-3:30.  This exploration of color, color mixing and making your own masterpiece is especially for ages 2-5 years.  Enjoy story time, an art project, a docent led tour, and snack.  $20 per pair general admission$10 per pair member; ($6/$3 for each additional person. Reservations Required.Call (513)721-ARTS for reservations.
Kenton County Library – Erlanger Branch A Froggy Celebration! Registration required Ages 3-7 years Friday, September 14 at 4 p.m. Read Froggy stories, make crafts and play a game.  Who doesn't love Froooooggy?!
 Our friends at Circus Mojo at the Ludlow Theatre present Mr. Greggy's Goofy Magic Show 7pm Kids $5 Adults Free.  322 Elm Street Ludlow, Kentucky
Saturday
Downtown Cincinnati and the Downtown Cincinnati Residents Council host LIVE IT UP DOWNTOWN. Come learn all about what downtown living could be like! Lots of fun activities and music planned. Includes a performance from the Wump Mucket Puppets!
Every Saturday in September at Brazee Street Studios from, 10:00am – 1:00pm bring the family to create one-of-a-kind fused glass standing portraits! Design your own glass standing figures to look just like your family members. This is an open house style class, so you can stop by any time. Just $15.
Madeira Dinosaur Dig  "Uncover fossils on a paleontological "dinosaur dig." Discuss Cincinnati's world-famous Ordovician fossils. Learn how fossils are formed and make a plaster cast of a fossil for the group to keep. Touchable fossils from dinosaurs such as Allosaurus, Tyrannosaurus, Stegosaurus, raptors and many more make this program a junior paleontologist's dream." RSVP Required: $30 per Student.  Noon – 1:30 PM iGineering Madeira: 7832 Laurel Avenue, Cincinnati, OH 45243 Restricted to ages 5 and up (unless prior authorization is given)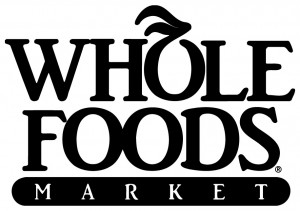 Every Saturday from 12:00pm to 5:00pm enjoy LIVE MUSIC at Hidden Valley Fruit Farm! Enjoy product samples, delicious farm fresh fruits and vegetables, train rides for kids, and more.  The farm offers a wide variety of homegrown produce – from greens and tomatoes, to peaches and berries. Enjoy fresh baked pies, cookies, homemade fudge and bread from the Bakery.  And check out our expanded Barnyard area (kids love it!). All while listening to LIVE MUSIC.
Whole Foods Market Cincinnati offers cooking for your little ones at Kids Can Cook Too! every Saturday at 10:00am.
The Everything for Kids Sale sponsored by the Northern Kentucky Mother of Twins Club.  Saturday from 9-11 am at the METS Center 3861 Olympic Blvd. Erlanger, KY 41018
Head to Bonnybrook Farm for their famous CHUCK WAGON DINNER on Saturday at 5:00pm. Includes fun farm activities and more.
Saturday 11:00-5:00 stop by the Cincinnati Art Museum on the ground floor to discover how art is made and try your hand at a still life or create your own masterpiece.  FREE!  Every child can complete a work of art. Reservations not necessary.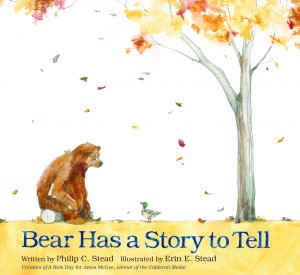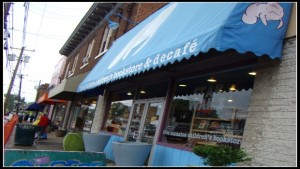 blue manatee children's bookstore –  Saturday at 10:30 book signing with Caldecott Medal winning author and illustrator Philip and Erin Stead.
The 3rd annual Congenital Heart Walk  for the Greater Cincinnati area will be held on Saturday, September 15, 2012, at Eden Park (Mirror Lake) in downtown Cincinnati, OH. Registration begins at 9:00 a.m., and the walk begins at 10:00 a.m.  The run/walk will offer two family friendly route options of 1 mile, or 5K. Congenital Heart Walk supporters can sign up ahead of time to walk individually or in teams by registering here or by calling 855-CHD WALK.  Join us for an inspirational day of caring, sharing, and fun.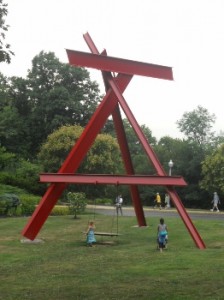 Sunday
The Mason-Deerfield Arts Alliance invites the community to the 7th annual Mason Arts Festival to be held on Sunday at the Mason Municipal Center from 11:00am – 5:00pm. Fun includes over 100 local and regional artists with many artists doing demonstrations throughout the day. Get all the details in this post we wrote earlier this week
Family ARTventures ART STOP at the Cincinnati Museum Center Sunday September 16, 2012 – 1:00-4:00.  Check at the Front Desk for cart location.  Enjoy the African Art Cart. The art cart includes hands-on activities for the whole family.
Check out Taft Museum for Third Sunday Funday 1-4pm  Bring the kids to the Taft Museum of Art this Sunday for some free, fishy, folksy fun! 
Puppy Tales at the Kenton County Public Library Erlanger branch.  Grades 1-6 & a parent. Sunday, September 16 from 2-4 p.m. Studies have shown that reading to dogs improves children's reading skills. We supply the dogs!
Kenton County Library Durr Branch — Movie vs. Book: The Black Dahlia Registration required.  Grades 6 and up. Sunday, September 16 from 2-4:30 p.m. You bring a pop, we'll bring the popcorn.
All Weekend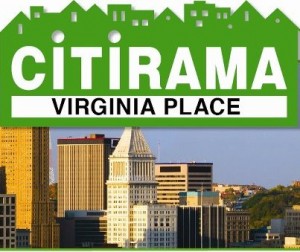 Septemberfest! presented by Sts. Peter and Paul Church of Reading takes place all weekend with children's rides, food, games for all ages, raffle, music with the Modulators, and more.
Check out the cool city of Northside at CiTiRAMA 2012.  Explore this bustling city and its cool coffee houses, shops and dwellings.  This is the last weekend!
Do your kids love Thomas the Tank Engine?  Then you don't want to miss Day Out with Thomas™: The Mystery Tour 2012!  Thomas and friends are rolling into town for its final weekend of fun in Lebanon, OH.
Cincinnati Celtic Festival at Washington park Saturday, September 15, 12pm to 10pm Sunday, September 16, 12pm to 10pm. Presented by the Friendly Sons of St. Patrick Foundation, this festival features Celtic music, dance, food and culture from the seven Celtic nations: Ireland, Scotland, Isle of Man, Cornwall, Wales, Galicia (Spain), and Brittany (France). The Celtic Festival includes several stages of musical acts. This year's lineup includes the Celtic Rhythm Dancers, The Erickson Academy of Irish Dance, Friendly Sons of St. Patrick Glee Club, the Kells Band, Blue Rock Boys, Highland Reign and much more. Also, food and crafts from local Irish pubs, tarot card readers, dragon artists and more are sure to delight the inner Celtic spirit.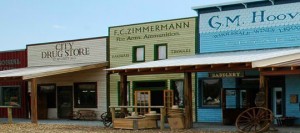 Pan for gold, get deputized and hang out at a saloon at the Old West Festival September 8 through October 7 (Saturday & Sunday).  1449 Greenbush Cobb Rd, Williamsburg, Ohio 45176 (Just off St. Rt. 32).  Kids 5 and under are free.  Children 6-12 are $6, adults are $10.  Parking is free.
Saturday and Sunday head to Young's Dairy Jersey for the 17th annual Wool Gathering! See different types of wool producing animals such as llamas, alpacas, sheep, goats and rabbits. View demonstrations of shearing, spinning, weaving and more. Enjoy fun activities for kids and visit the many vendors who share there crafts. This is one of the largest shows of it's kind east of the Mississippi! http://bit.ly/OOdZWo
Renaissance Festival  September 1 – October 21 Saturdays and Sundays (Plus Labor Day Monday)