It's another great weekend here in Cincinnati and we are ready to get out and have some fun! Check out our round up of picks for this weekend!
Friday
Friends of the Public Library summer warehouse sale!  Get all the info at the Cincinnati Public Library website.  Hours:  Friday, August 17, 10 am – 6 pm, Saturday, August 18, 10 am – 6 pm, Sunday, August 19, 12 noon – 5 pm.
Young Chefs Academy is hosting a FREE Food Network Open House Event from 5:30pm-7:30pm in Mason, Ohio. Come Taste the Adventure! Special offers for attendees only! Enter to win prizes from Food Network Magazine!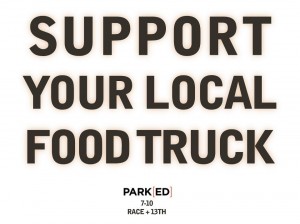 Washington Park's Friday Flow-Friday, August 17 – 7PM to 10PM.  This Friday night Washington Park will be filled with the sweet sounds of smooth R&B brought to you live by HotSauce. Bring your family, bring your friends, but most of all: Be ready to have one heck of a good time!  Oh..and bring your appetite…some of your favorite food trucks will be parked across the street at PARK[ED]. Note: If you visit the C'est Cheese Truck, tell 'em we sent ya!
Walk on Woodburn this Friday, August 17, 2012 from 6:00pm until 9:00pm in East Walnut Hills. This month Neusole Glassworks will set up their mobile glass blowing truck in the Schulhoff parking lot and provide live glass blowing demonstrations all evening. Grab a bite from Cafe De Wheels who will be serving up food on Woodburn's South end. Relax at the fountain and enjoy Classical Pianist Brad Dale performing in the gazebo. New exhibitions open at Manifest and PAC galleries along with a curated show featuring Coreclay members.  Come out and enjoy an evening on Woodburn!
The First Annual U.S. 25 Yard Sale is this weekend!  From Aug. 16-Aug. 19 U. S. 25 will be transformed into a bargain shopper's paradise.  Details can be found on their Facebook page.
Work on your green thumb along with the folks at The Public Library of Cincinnati and Hamilton County's Walnut Hills branch during Gardening with Madeline from the Civic Garden Center, Friday Morning at the Walnut Hills branch of the library at 9 AM.
Saturday
Have a great time at Mason's Heritage and Bicycle Festival this Saturday!  This is a free event running from 10.am to 6 p.m. with a parade, kids zone, treat street, teen zone and much more!  Make sure to stop by and do a craft with FFC's own Kristin (of MasonMETU).  Fun for all!
This Saturday and Sunday you can go back in time at Battery Hooper Days in Ft. Wright, Ky.  Relive history with re-enactor demonstrations and archaeology demonstrations, witness a real cannon firing, get your face painted, meet local authors, check out  a petting zoo, listen to local musical acts and more.  Event is free, food can be purchased next door at Community of Faith Presbyterian Church.  Park is located at 1402 Highland Avenue in Ft. Wright, Ky . Event times are: Saturday 12PM to 6 pm and Sunday 12 PM to 5 PM.
The next "A Taste of Health" event is Saturday, Aug. 18 from 10 a.m. to 12 p.m. at Remke bigg's Crescent Springs/Buttermilk location. Remke-bigg's Chef Larry Anderson will be making Lip-smacking Granola for breakfast parfaits as well as Grilled Pizza Extraordinaire.  A St. Elizabeth professional will talk about how families can be healthy while on the go, because it can be difficult, especially as school starts back up.
Join Big Brothers Big Sisters Saturday morning at all tri-state Mike's Carwash locations as they raise money for Big Brothers Big Sisters of Greater Cincinnati.  Buy a Works Wash for $15 and Mike's will donate $7.50 to tri-state Big Brothers Big Sisters agencies.
Hamilton County Parks-Don't miss out on the Adult/Child fishing tournament on August 18 from 9am-12pm at Sharon Woods.
Washington Park-Check out Curiosity Saturday this Saturday, August 18 – Noon to 2PM. Curiosity Saturdays will feature a variety of FREE interactive programs designed foster children's creativity and feed their curiosity. This Saturday, Happen Inc, will host one of their "creative experience" sessions in the children's playground.
Before you head to Curiosity Saturday make sure you stop by the City Flea to be held this Saturday from 10 AM to 4 PM at Washington Park on the Civic Lawn.  If you can't find it at the City Flea you don't need it!
Saturday, August 18th and Sunday, August 19 at Moeller and LaSalle High School Fields, The Tackle Childhood Cancer Youth Football Event. Help participate in this full day of football games and activities to help raise money for CancerFree KIDS! Food, prizes, games and more.
The 24th Annual Midwest Regional Black Family Reunion Celebration will be held August 18, 2012 at Sawyer Point. This outdoor event continues to grow and is now one of Cincinnati's largest family-focused events drawing over 100,000 patrons.  Everything from concerts to parades and everything in between will be offered.  For more information on specific events and times visit their website.
Make a work of art at Brazee Street Studio at their Family Open House from 10am to 1pm on Saturday.  This month's theme is Kilncarved Coasters.
Bank of Kentucky center hosts the Black and Bluegrass Rollergirls this Saturday!  Doors open at 6PM, first bout starts at 7 PM.
Have kids who love LEGO?  Hit up the Block Party: LEGO! at the Symmes Township branch of The Public Library of Cincinnati and Hamilton County on Saturday at 10 AM.
Head over to the Green Township branch of the Public Library of Cincinnati and Hamilton County for the New Movie Matinee at 2 PM.  A new release children's movie will be featured.
Shake your groove thing as JustinWW rocks the Main Branch of the Public Library of Cincinnati and Hamilton County at 2 PM Saturday.
It's Family ARTventures Weekend at the Cincinnati Art Museum!  Visit a docent to find out where the cart is located then have some hands on fun with your family.  Stop in anytime from 1 PM to 4 PM and bring art to life!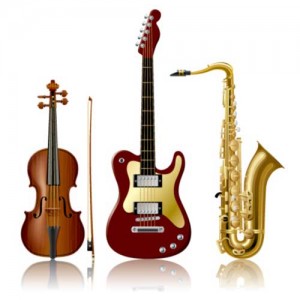 The Cincinnati Art Museum also hosts Artworld: How Instrumental, on view Saturday and Sunday from 11 AM to 5 PM through Aug. 19  A little about Artworld: Clarinets, trumpets, violins and drums, oh my. Explore instruments from around the world or from just down the street in our interactive family space, ArtWorld. Children of all ages play and create beautiful music while learning about the families of instruments and what makes them work. Every child will have the opportunity to be an orchestra conductor and to create their very own instrument. Let the music play in ArtWorld.
Sunday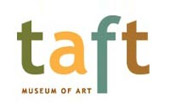 Check out Taft Museum for Third Sunday Funday: It's a Zoo in Here-Sunday, August 19, 1-4 p.m.
Wild animals in the Museum?! Take a self-guided tour to find animals in art, experience the textures of different animals at the Art Cart, make a funny animal puppet, and get your face painted like an animal. At 2 p.m. experience "Wildlife Comes to You" with some real live animals from the Cincinnati Zoo and Botanical Garden.
Fountain Square-Head downtown on Sunday, August 19 from 7PM to 9PM to check out the Family Movie Night Featured Film. This week's feature film is Martin Scorsese's "Hugo". Set in 1930s Paris, Hugo tells the story of a young orphan who lives in the walls of a train station is wrapped up in a mystery involving his late father and an automaton.
Head out to Ollie's Skatepark for SK8 for a Cure THIS SUNDAY, AUG 19th!! ALL DAY Fundraiser, Auctions, Give-a-Ways, Food, Drink and Contests!! Fun!! Come skate with some of the Best Skaters around!!
If you like Bluegrass music be sure to check out the benefit concert being held at the Artisan School at Maple Creek this Sunday starting at 6 PM.   Raffles and good music with all proceeds going towards the effort to save the school.  More info at the link above.
The City of Mason wraps up their Sunshine Concert Series this Sunday with JAB (a cover rock band) on the Mason Municipal Center South Lawn.  Music begins at 6 p.m.   You can also participate in the Great Mason Chase, a 4 hour physical and mentally challenging adventure.  For details please visit the website.