After a long, but super hot holiday weekend last week, the predicted days in the 70's will be perfection THIS weekend!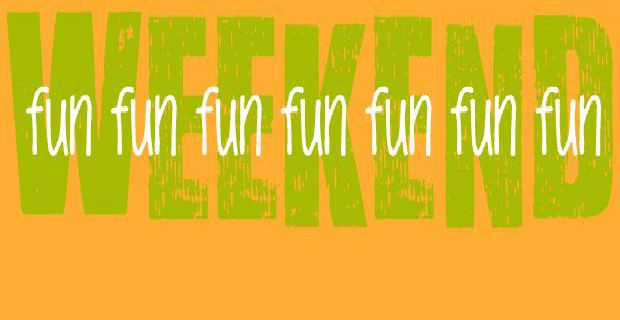 The weekend headliner – Summerfair – returns to brighten our world with art and creativity.  Amy Q. shared all the details earlier in May and you can check it out here.  This local tradition is never one to be missed!

We're hoping it will dry up enough for the Boone County Movie in the Park tonight (Friday) – show starts at dusk and you can get all the details here.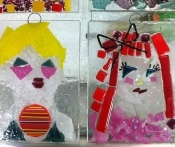 In addition to their Saturday Family Open House, Brazee Street Studios will host a Kids+Me Portrait class on Saturday afternoon at 1pm. Parker made one of these last year and it became an instant family treasure.  While you're there, maybe sign the kids up for Summer Camp – read all about those in Shannan's post from earlier this week.
Kristin did a wonderful job writing up all the FAMILY FRIENDLY stuff the Cincinnati Fringe Festival has to offer – check it out here.
There is a TON of stuff to go and do at the area Hamilton County Libraries this weekend – including a lot of Reading Rocks Kick-Off parties – visit their site for all the details and branch listings. Don't forget to sign up for their Summer Reading Program while you are there.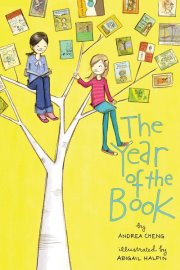 Visit blue manatee on Saturday for a special signing with author Andrea Cheng at 11:30am.  She'll be debuting her new book – The Year of the Book.
Kenton County Parks & Recreation are getting a jump on Summer with two events Saturday: a Kids Fishing Derby at 1pm and a Summer Kick Off Party also at 1pm.  Both events will happen in Middleton-Mills Park.
Visit the Cincinnati Art Museum for ART WORLD on Saturday and Sunday and let the kids get creative in someone else's house!  Visit site for more information.
The Cincinnati Boy Choir will perform on Sunday at the Armstrong Chapel as they prepare for the World Choir Games coming to Cincinnati this Summer.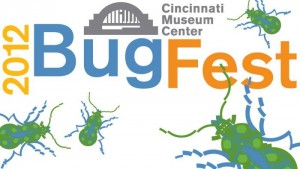 Hunt out some creepy crawlers at the Cincinnati Museum Center all weekend with Bug Fest  visit their site for daily schedule of buggy activities.
And heading into the week: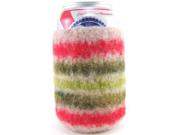 Granted, this isn't on the weekend, but it was TOO FUN not to share: Head to the Contemporary Arts Center on Monday (6/4) and make an AWESOME felt beer (or soda) koozie for the Summer ahead! Cost is free for members and only $5 for non-members.  Koozie-me up! ad to the Contem