Wowza, I'm tired just putting this list together there is so much to do this weekend!  Look it over, map out your plan of attack and make every second count!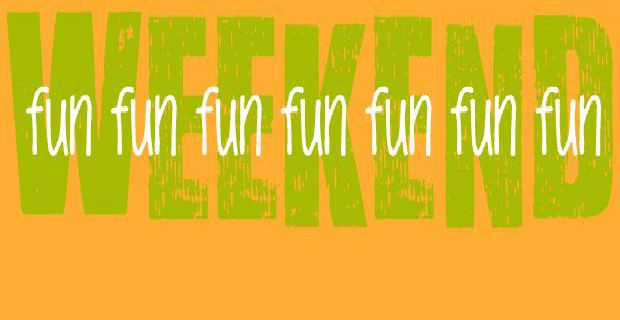 First things, first. You'll need sustenance to make the most of the weekend, so check out Katie's new post highlighting all the great places around town to dine outdoors. Everything taste better outside, right?!  And for dessert, how about a little Orange Leaf, Amy Q loves it…me too…so many flavors it'll make you feel like a queen…or king!
Once you're properly fueled, here are our picks for the family fun:
After the huge success of ArtsWave's Sampler Saturdays earlier in the year, we are THRILLED to hear they are sneaking in another Sampler THIS Saturday and I personally LOVE that it is a SINGALONG! lalalalalalalal….already warming up my pipes!  There is a special lunch provided by The Root Beer Stand and Busken Bakery and then they bring on the real talent with choirs from around the city and the May Festival Youth Chorus and May Festival Chorus top off event.  I can't wait…bring your earplugs if you're sitting by me!!  Be sure to register here: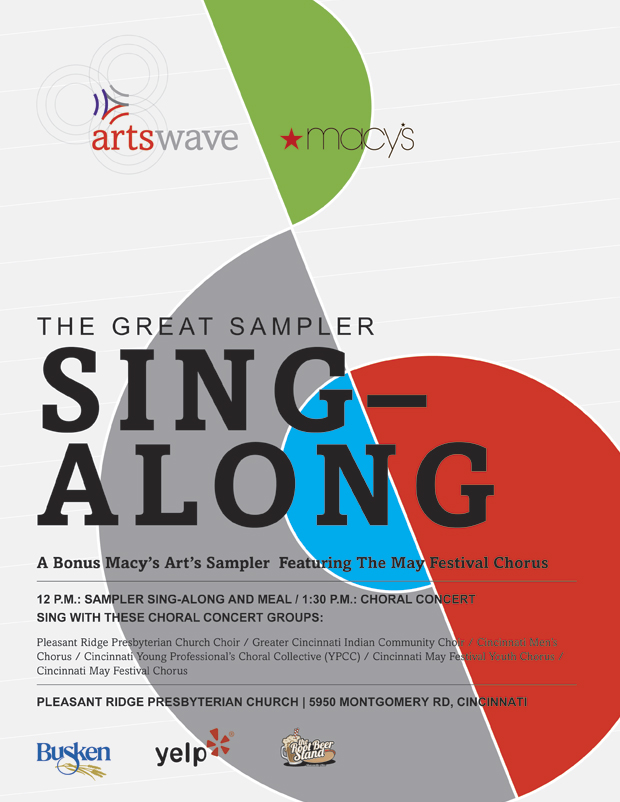 The Kenton County Library – Erlanger Branch rolls out the red carpet for everyone's favorite princess on Friday evening (6:30pm) when Booker Meets Cinderella!
Booker loves fairy tales, and his favorite fairy tale character is Cinderella! To celebrate his birthday, we are bringing Cinderella to the Library to meet Booker! You can share Bookers big day, enjoy fairy tales, and a snack. Bring your camera to have your photo taken with Booker and Cinderella. This event is for children 12 and under who are members of the Booker Buddy Club; if you are not a member, you can sign up by calling 859-962-4003.
Registration Required  Call 859-962-4003 for more information
Visit their website for more information.
Explore the world of photography with local artist Allison Leland at Cincinnati Art Museum's Art in the Making program Saturday at 2pm. This program is for kids 6-12 along with the parent(s).  Cost is $10 per pair for members; $20 for non-members. Call for required reservations (513) 721.ARTS.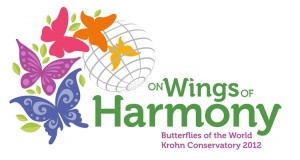 That fluttering around town can mean only one thing…the Butterfly Show is back at Krohn! On Wings of Harmony kicks off on Saturday and runs thru June 24th. It will be open daily 10am to 5pm.
Need more time with that favorite canine? The Cincinnati Parks has a special treat just for you:
2nd Annual Camp Canine at French Park
Saturdays, April 21 – May 12 from 9:00 – 10:30 a.m.
At last, a camp for you and your best friend!

Camp Canine has everything!! Exercise for you and your best friend on a 30 minute guided hike each Saturday, weekly giveaways, prizes, and owner & pet bonding activities. Special guests share information and techniques to ensure the well-being of your dog. Dogs must be on a leash at all times and have a 2012 dog license, a good temperament, and current vaccinations. Camp size is limited; one dog per person. Register at www.cincinnatiparks.com. A second session of the camp will be held in August at Ault Park.  

Fee:  $25 per camp or $50 for both.  For more information, call 321-6070.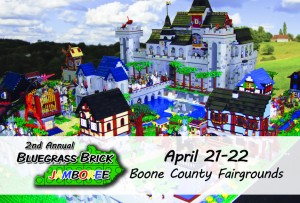 The 2nd Annual Bluegrass Brick Jamboree is happening Saturday and Sunday at the Boone County Fair Grounds.  Visit their site for more info on this sure crowdpleaser for your crew!
Itching to get dirty and do some yard work? Head over to  Chase Elementary in Northside for The Northside Great American Clean Up on Saturday, 9-12. I think it's always more fun to clean other people's yards anyways!!  Not near Northside? There are Clean Ups all over town!  Visit here for details on everything including Northside's info and to sign up to help!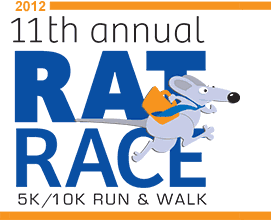 The 11th Annual Rat Race is happening on Saturday and proceeds benefit a great local organization – CancerFree Kids. Visit either site for additional information or to register for this great event.
The Ventriloquists are coming! The Ventriloquists are coming! I've never been to see a live ventriloquist before so I'm very interested in the Double Talk 2012 show coming to Notre Dame Academy (Park Hills, KY) on Saturday.  There are two shows 2pm and 7:30pm, visit their site for more details on tickets. 

The GoldStar Chilimobile is rolling again! The Chilimobile will be at the North Central Branch Library on Saturday at 12pm. Register for the Summer Reading Program and get a free coney!
Visit Brazee Street Studios for some family art-making. Their family Open House happens Saturday from 10am to 1pm and is always a treat!  Be sure to check out their Earth Day class on MONDAY too where the kiddos can make a special Earth Day bowl.  
Our friends at Barnes & Noble on the Levee have a couple offerings for family fun this weekend:
Saturday, 3-5pm: Cincinnati Public Libraries Summer Reading Bookfair and Local Author Event. In addition to hosting several local authors to sign & discuss recent titles, we will have a CPL Library Card sign-up table and mascot "Rufus", a NOOK Library eBook Sideloading Seminar, and a Book Donation table that gives customers the opportunity to donate their favorite books to the library.
Saturday, 3:30pm: Meet Cat in the Hat!  Kids have the opportunity to meet costume character Cat in the Hat and have pictures taken.  Storytime & crafts provided.

More Earth Day Celebrations around the Tri-State:
SATURDAY, 11am – Covedale Branch Library
MAKE A RECYCLED BIRD-FEEDER: Celebrate Earth Day by crafting a simple,recycled bird-feeder. For families with kids ages 6-11.
SATURDAY, 1:30pm – Madeira Branch Library
DRAW THE WORLD: Create a bag to celebrate earth day, children
SATURDAY, 2pm – Corryville Branch Library
CHIA HEADS: Celebrate Earth Day at the library by making your own chia head, children
SATURDAY, 11am – Cincinnati Nature Center
FAMILY WILDFLOWER WALK: walk to identify wildflowers and learn about them. Walk will last about an hour. Cost is $8 adults; $3 children, free for members of the Nature Center.
SATURDAY, 2pm – Parky's Farm
KEEPING THE BEES: Learn all about our favorite black and yellow buzzers. Beekeepers from the Southwestern Ohio Beekeepers Association will be there and if weather allows, they'll open the hives for a peek inside.
SATURDAY, 11am and 2pm – Gorman Heritage Farm
SPRING FARM FEST: EARTH DAY HILL HIKES: Celebrate Earth Day with a guided hike. Visit www.gorman.org for more details.
SUNDAY, 12-4pm – Woodland Mound
CELEBRATE KITE DAY: Bring your kite or purchase one there, food, fun and family friendly!
SUNDAY, 2-3pm – blue manatee children's bookstore
EARTH DAY STORY TIME WITH IMAGO: Earth Day stories and learn about what Imago does.
Shew, have a wonderful weekend Cincinnati – rest up!