All of us at FFC send out prayers to our neighbors around the Tri-State who faced terrible storms this afternoon (Friday). We hope every one is safe and sound.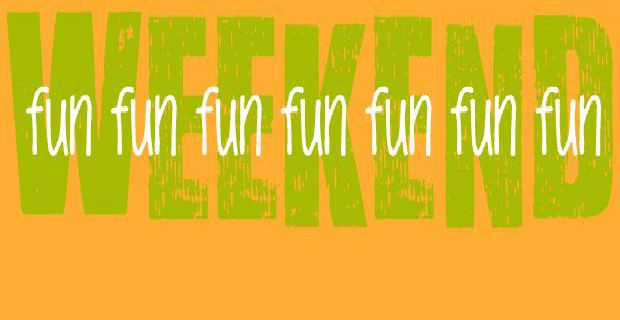 The Home and Garden Show continues this weekend  check out Shannan's post from last week for all the stylish details.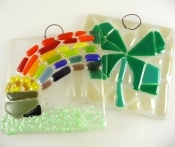 On Saturday, Brazee Street Studios kicks off their new month of Saturday Open Houses for family fun.  This month on Saturdays 10am – 3pm, families can make St. Patty's Day inspired sun catchers!
From our friends at the Cincinnati Library – the Cincinnati Symphony's Woodwind Quintet will perform at 2pm on Saturday at the Corryville Branch Library.  Saturday you can also Experience Tae Kwon Do from 2-2:45pm at the Blue Ash Branch.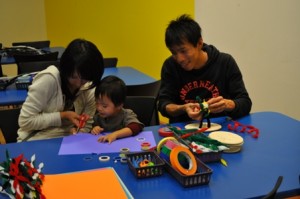 Saturday or Sunday visit the Cincinnati Art Mueum for Art World, 11am to 5pm.
Whole Foods hosts kids cooking classes on Saturday mornings at 10am.  Visit the sites for each location (Norwood or Deerfield Township) for more details and to register.
The Cincinnati Museum Center always has a ton of activities going on the weekends, visit their site for complete details.  Don't miss:
Prepare for St. Patty's Day with a look into Irish Heritage and immigration to the New World 2pm to 4pm

Saturday

Science Slueths, 1pm on

Saturday

Healthy Kids on

Sunday

at 3:30pm

and more!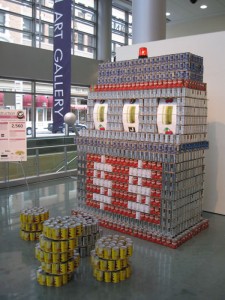 Shannan and I got a little peak at
CANstruction
the other night when we were at the Aronoff seeing West Side Story (FANTASTIC SHOW by the way if you need a grown up night out!).  The can pieces are very cool.  Visit the
Weston Art Gallery
to see.  Who knew your pantry could be such a source of inspiration, eh?  
All weekend
Go to
Marsapalooza at the Cincinnati Observatory
and see Mars in it's most bright and view-able.  There will be classes, building tours and if the weather allows, a look through their historic telecopes.  The Observatory is one of my favorite places in the city – now is a great time to visit.
Perfect North is having a
Spring Carnival
on
Sunday
with a ton of activities for everyone in your crew.