UPDATED TO ADD: We have a family four pack of tickets to the 2pm show NEXT SATURDAY (2/26) of Jungle Book thanks to our wonderful friends Children's Theatre of Cincinnati.  We already know Jungle Book will be a hit with the kiddos, so to enter, tell us what classic Disney tale you'd like to see CTC do in a future series – who knows, they might take a suggestion from an FFC reader! We will draw a random winner on Monday  (2/21) at 12 Noon.

We still have candy from Halloween – if I looked hard enough, I bet I could find a chocolate Easter egg in the back of the freezer.  And with more on the horizon at P's Valentine's Day parties, I'm officially declaring a moratorium on candy buying…well…at least until those yummy Cadbury eggs are back on the market.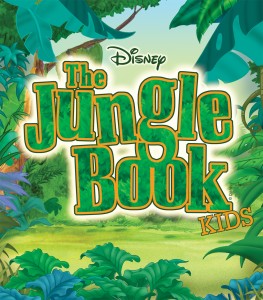 So this year to celebrate Cupid, I'm opting for tickets to Children's Theatre of Cincinnati's upcoming show – Disney's Jungle Book Kids.  It opens next Friday and they have five performances scheduled:
Friday 2/18 at 7:30pm
Saturday 2/19 at 2:00pm and 5:00pm
Sunday 2/20 at 2:00pm
Saturday 2/26 at 2:00pm
We have a blast at all of CTC's performances and after Holiday Follies 2 in December, I can't wait to go back.  Tickets are always reasonably priced and the artists are some of the best around! CTC is a wonderful tradition for your family and a very nice alternative to the sugar coma!